Charles Thomas Henry MacIntosh J13015
January 5, 1919 - February 3, 1945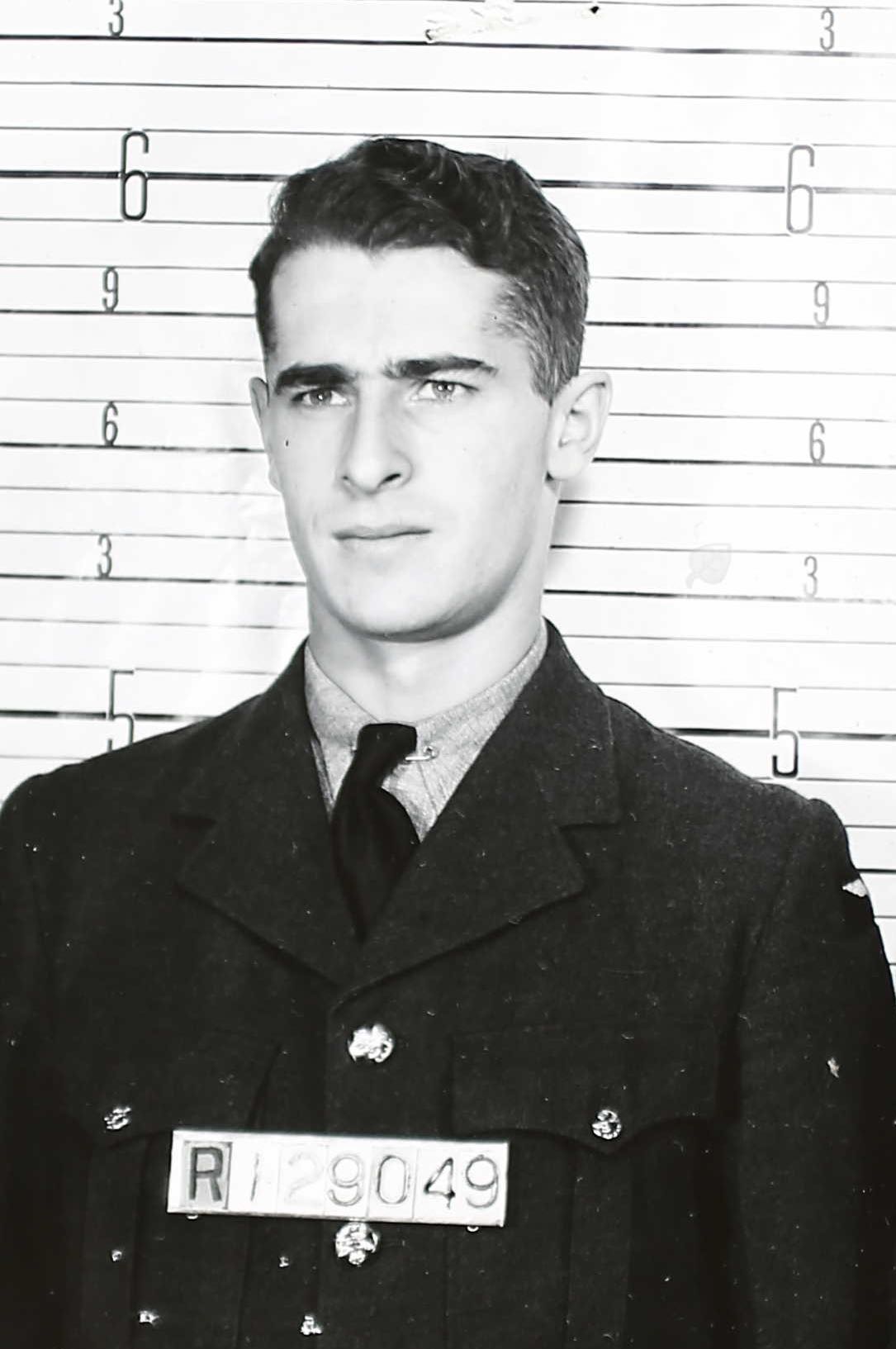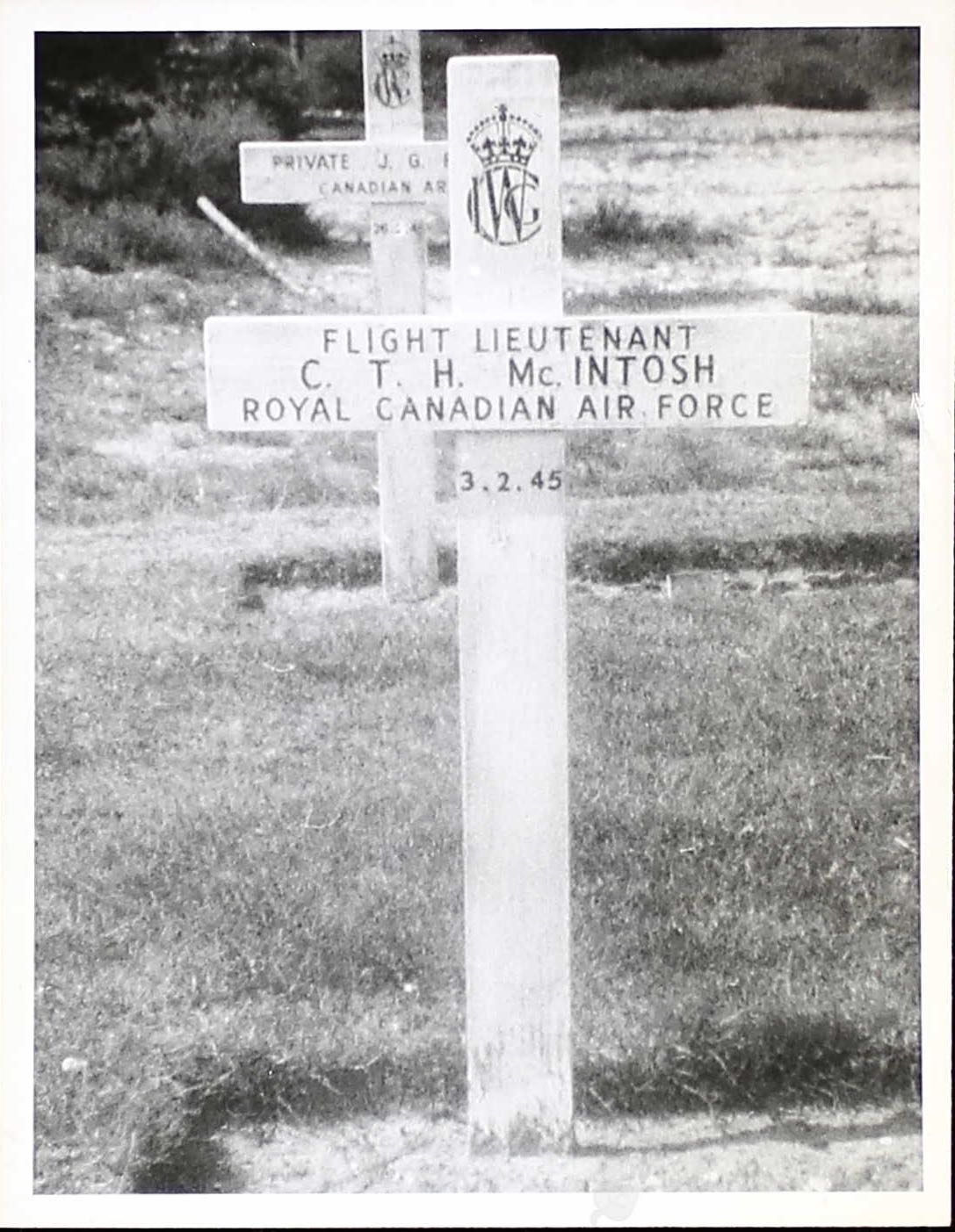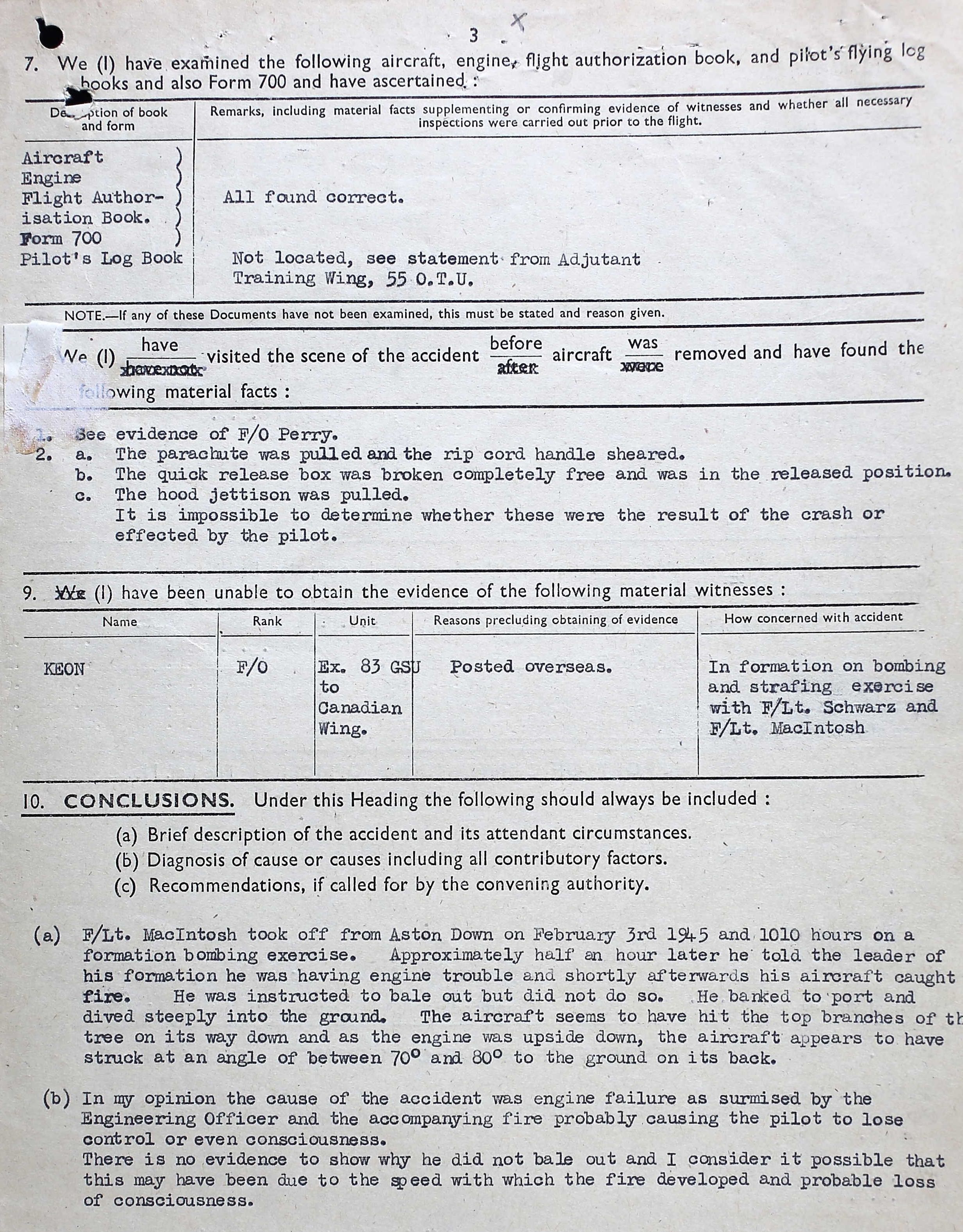 RAF 55 OTU Squadron
Charles Thomas Henry MacIntosh was the only child of Harry and Lillian Elizabeth (nee Price) MacIntosh. He was born in Hastings, England and lived there until he was 4 years old, when the family moved to Nova Scotia until he was 8, then they moved to Ontario. His father died in 1939, from the result of a war wound from WWI. The family was Presbyterian.
He was the husband of Claress Lenore (nee McClure) MacIntosh, 25, of Brampton, Ontario. They married November 14, 1942 in Brampton. She remarried becoming Mrs. Harley of Brampton.
He was working at Gum Papers Ltd., Brampton, Ontario as a salesman at the paper factory. His wife noted her husband was a shipping clerk. He enlisted in Toronto at the end of August 1941. "This chap is a good type. Mature and intellident. Should make first class air crew material. Physically fit. Wants pilot. Lacks education but has good average mentality. Satisfactory material."
He enjoyed hockey, rugby, tennis and cricket. He indicated he was a smoker and drank alcohol occasionally. He stood 5' 10 1/2" tall, weighing 148 pounds. He had a fair complexion with hazel eyes and fair hair.
He started his journey through the BCATP at No. 1 MD in Toronto, Sugust 28, 1941. He went to No. 1 B&G at Jarvis from September to November 1941.
MacIntosh was at No. 1 ITS: November 22, 1941 - January 22, 1942.
At No. 1 EFTS: January 23, 1942 - March 29, 1942: "Smooth on controls, good coordination. With more practice, could be above average on aerobatics. Above average on instruments. Very good coordination and recovery from unusual positions. Practical navigation: Ok." In Ground Training: "Slightly below average in Ground School. Difficulty with navigation; quiet and apparently doesn't work as hard as he should." He was 33rd out of 39 in the class.
At. No. 32 SFTS: April 12, 1942 - August 1, 1942: "Has made satisfactory progress. Navigation average." In Ground Training: "By hard work has reached an average standard." It was noted that MacIntosh was "a satisfactory pupil who has made steady progress without distinguishing himself." He was recommended for Fighter pilot.
He was sent to CFS Trenton in at the end of August 1942 and then to RCAR Stn. Mountain View in February 24, 1942 until February 1944.
In April 1944, he was sent overseas. He was went to 57 OTU in September 1944, then to 55 OTU January 6, 1945. He was assessed at No. 5 AFU in September 1944: "An above average pilot and reliable officer. Above average at night flying and formation, navigation good. Gunnery assessment average -- range and line generally good. Has flown Hurricane aircraft." At 57 OTU: "Good average. Shows good judgement and flies well in formation. Knows when he has made a mistake and learns from it. Has a pleasant personality and should make a good leader with experience. Selected to fly Spitfires."
On February 3, 1945, MacIntosh was flying Typhoon IB JP382 at 1100 hours at No. 55 OTU on a non-operational flight during the day, practicing dive bombing. "Engine examined at scene of crash. Oil scavenger filter removed and found to contain pieces of piston ring, skirt and sleeve. Suspected sleeve drive failure." Conclusion: "Engine failure followed by fire in air." Location was in the region of Chepstow, at a place called Itton, at the Cop Hill Farm.
MacIntosh had been instructed to bale out when his engine caught fire, but he did not. He banked to port and dove straight into the ground, hitting the top branches of the tree on its way down. The Commander in Chief felt that possibly MacIntosh lost consciousness before being able to bail out.
LINKS: