Francis Hill McManes J21407
November 14, 1919 - November 13, 2007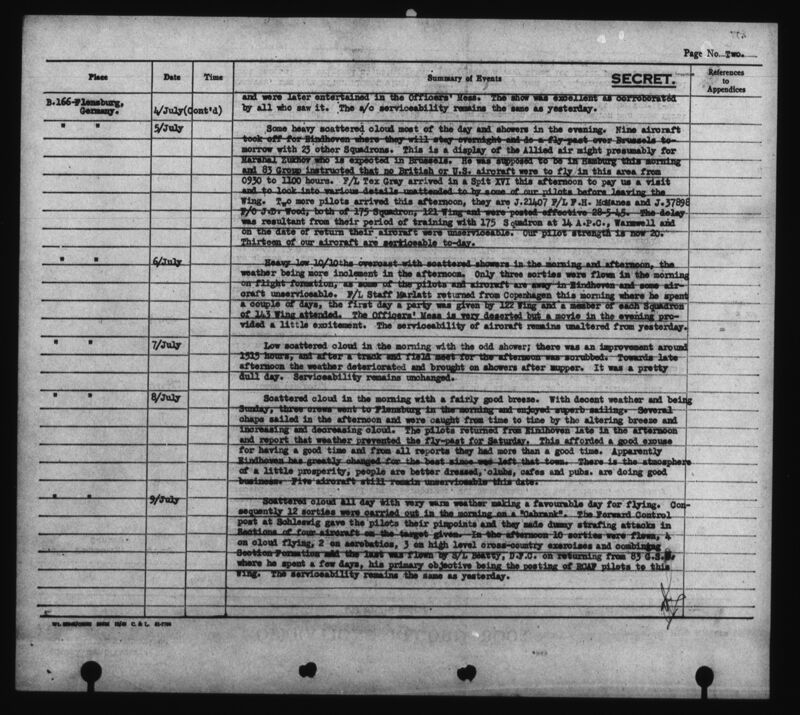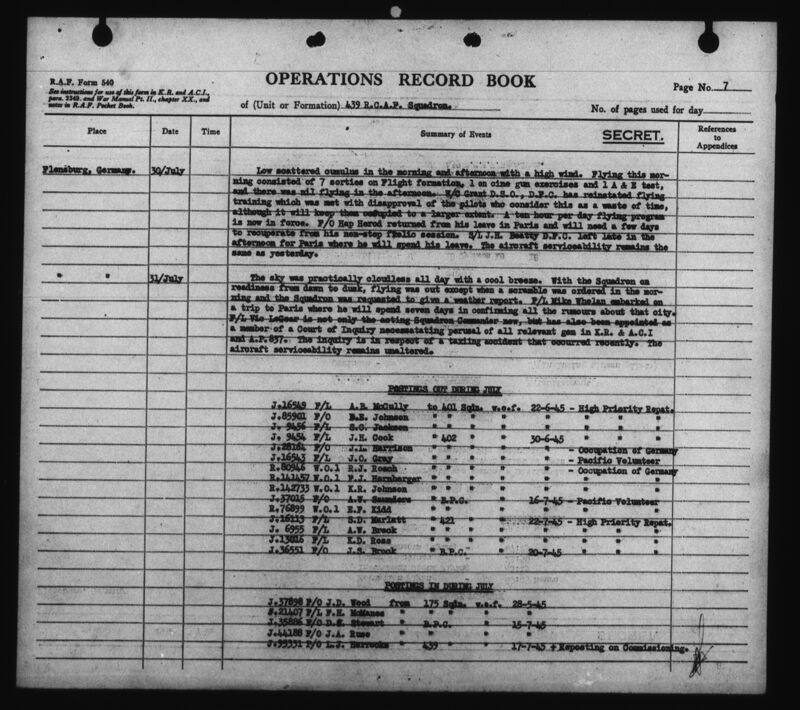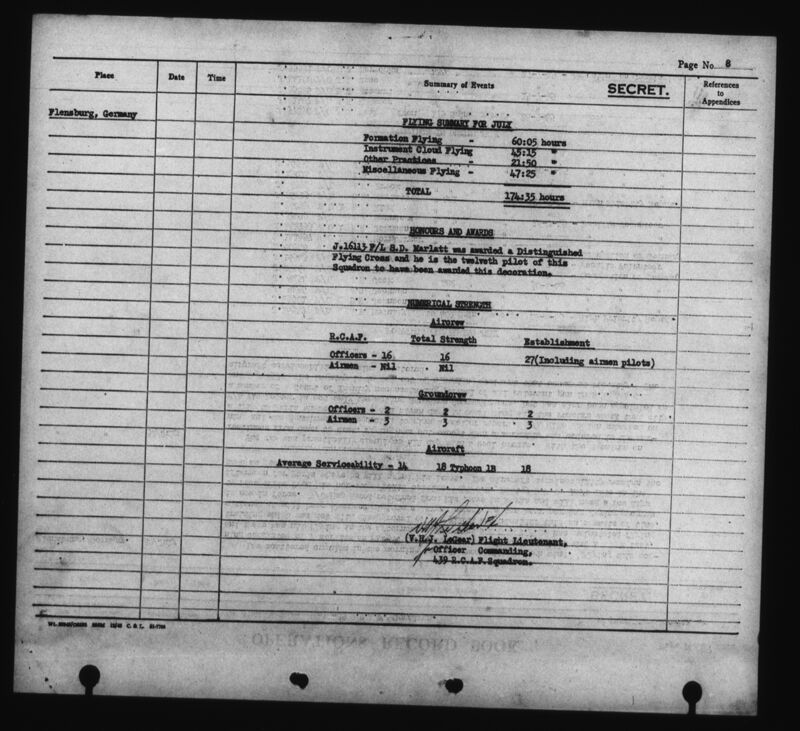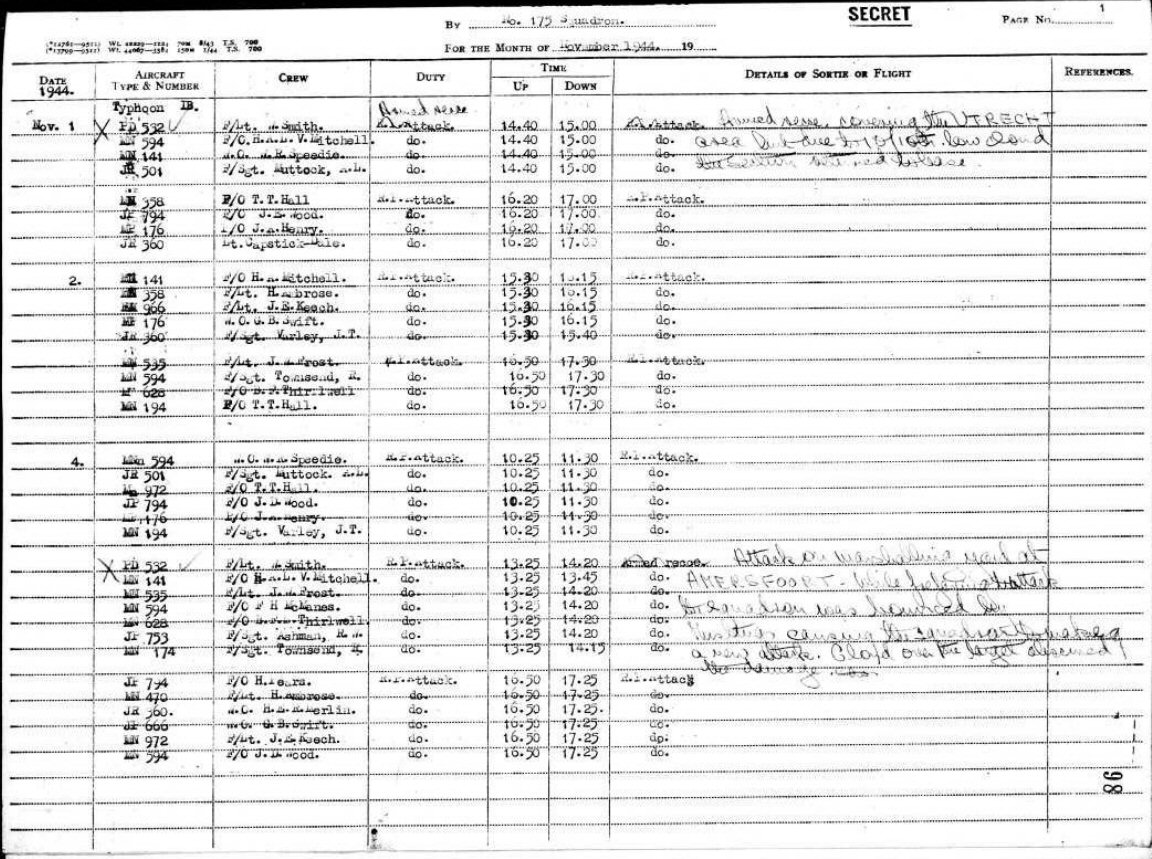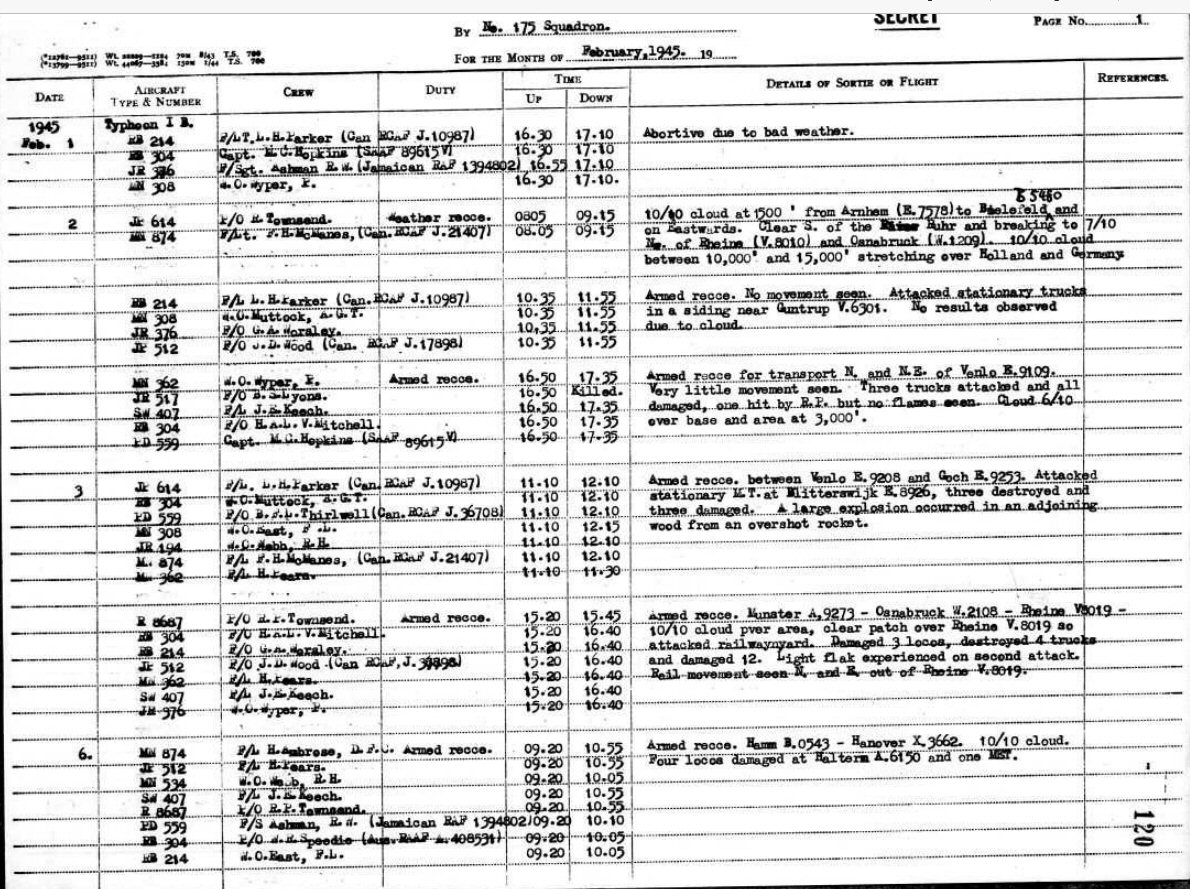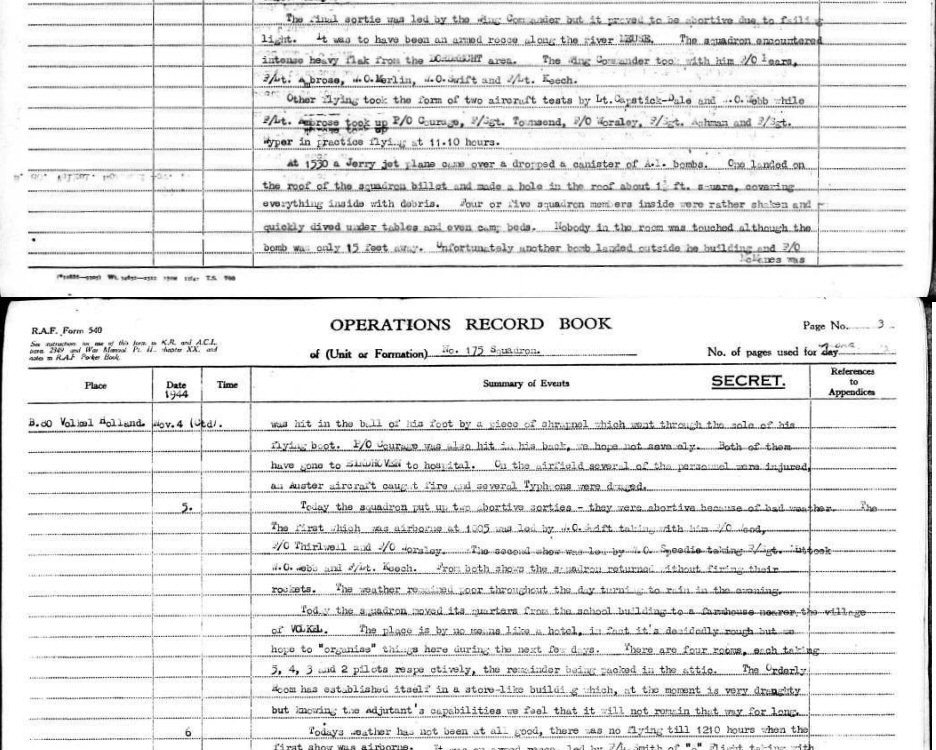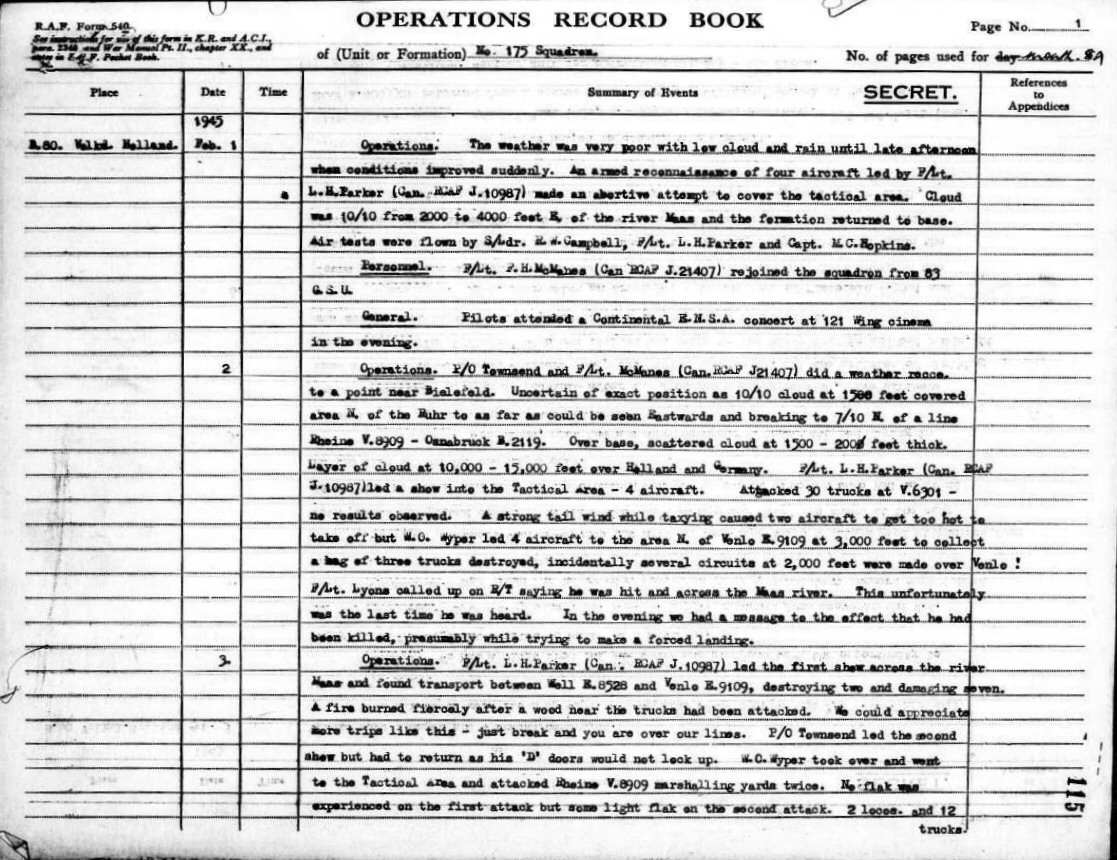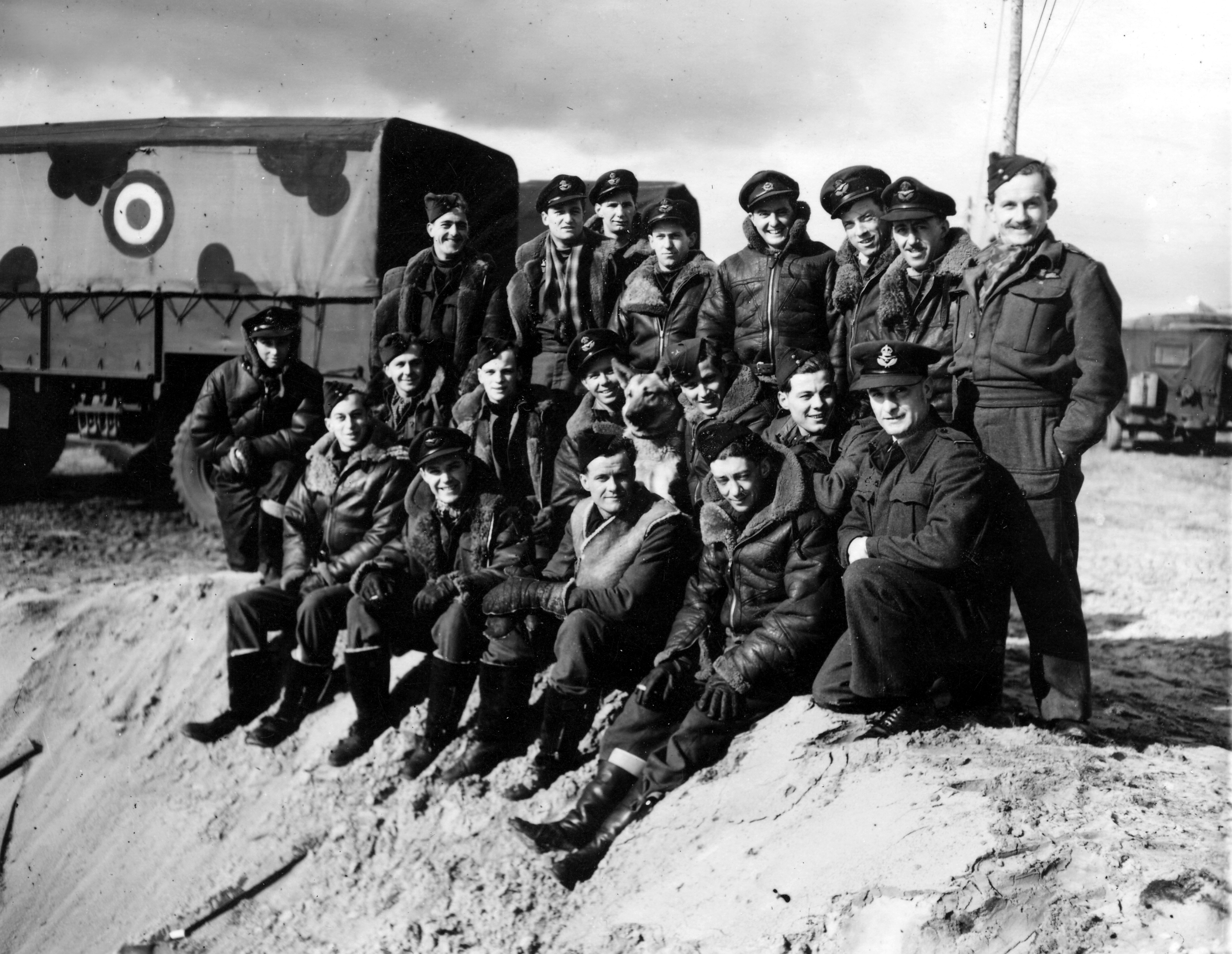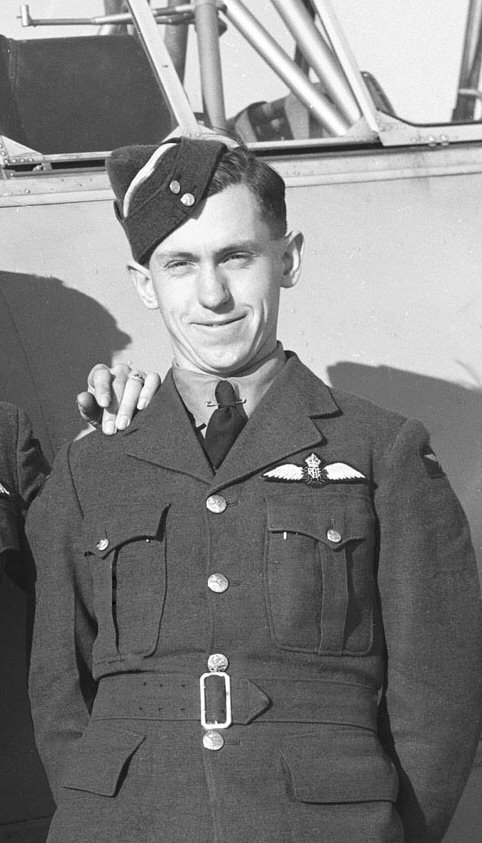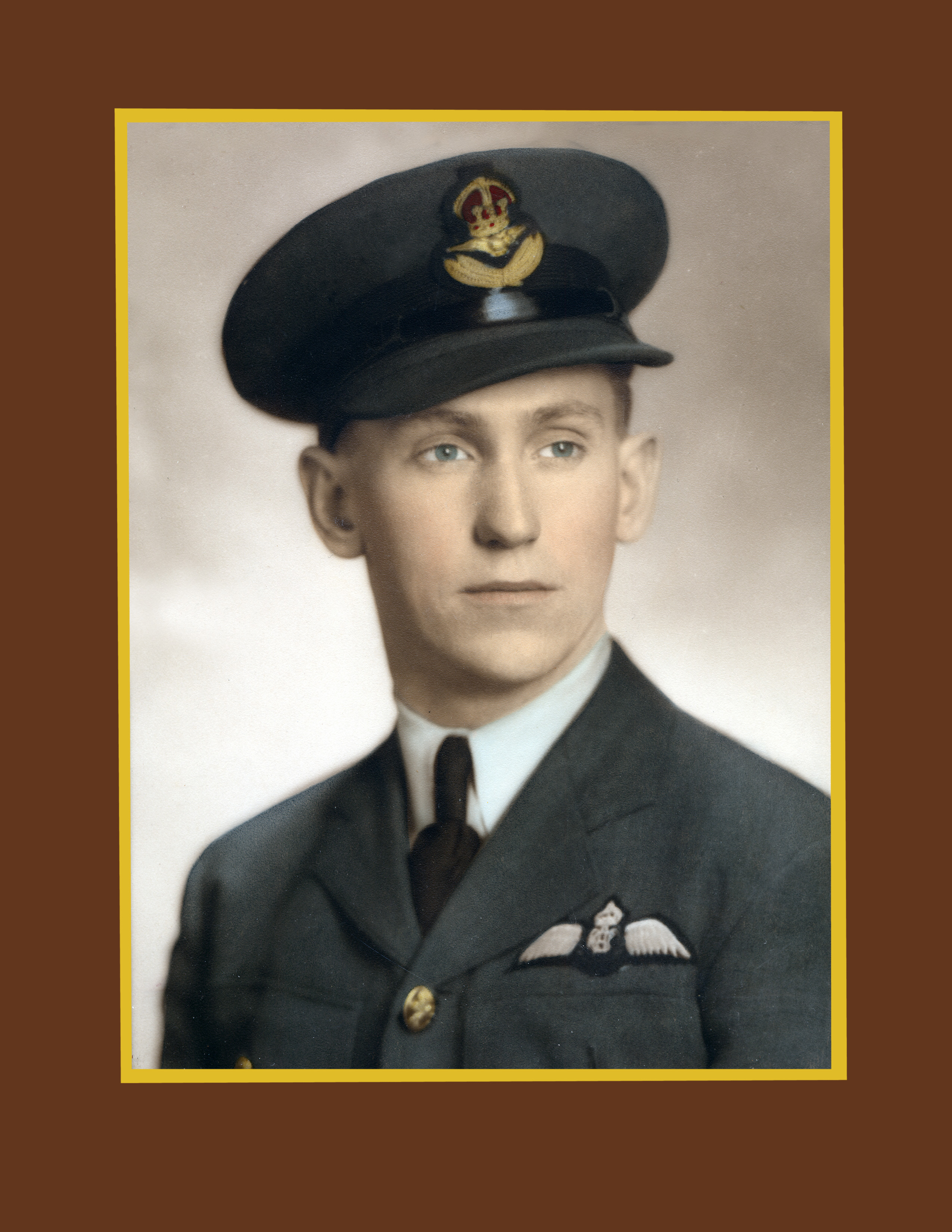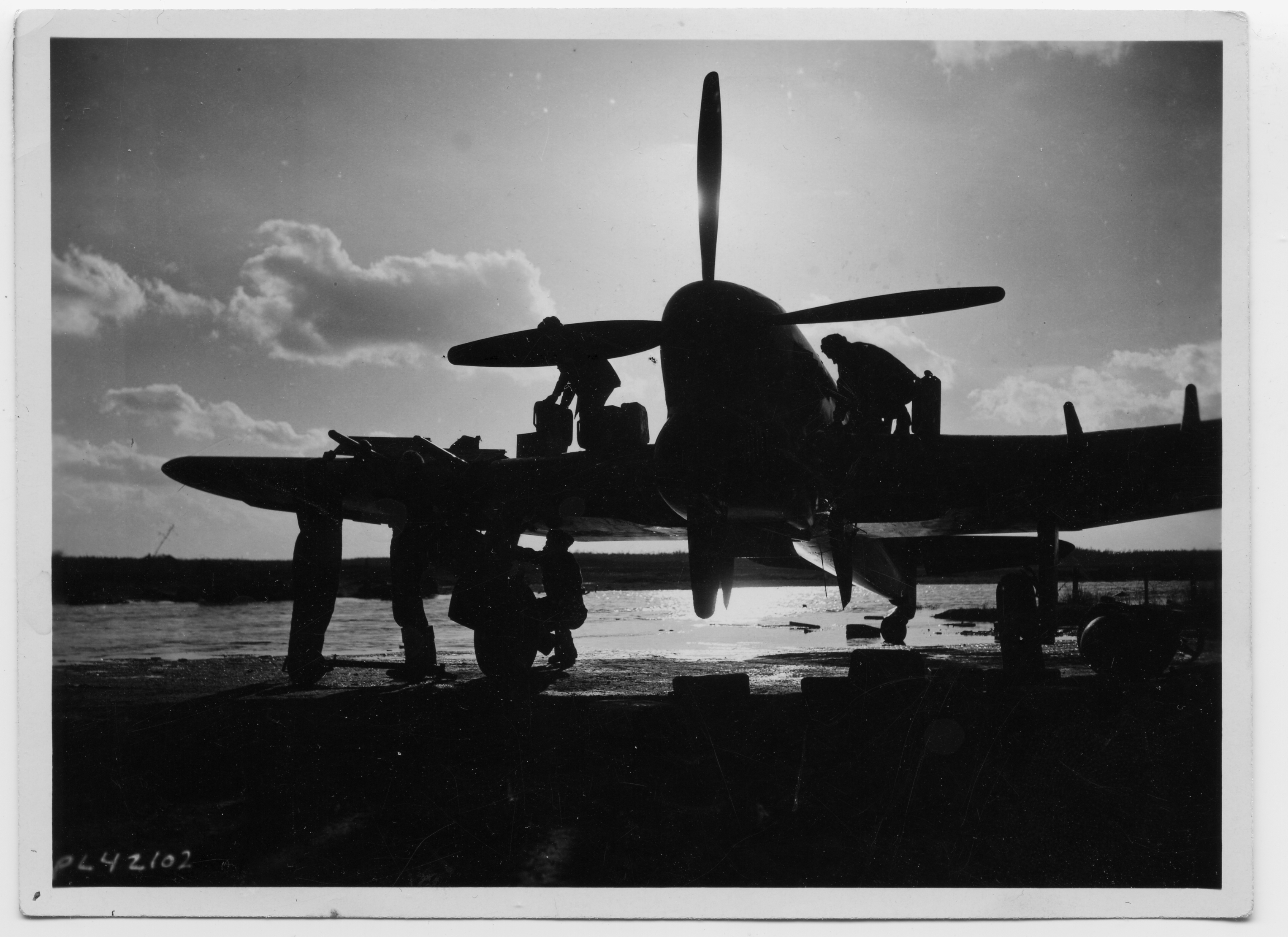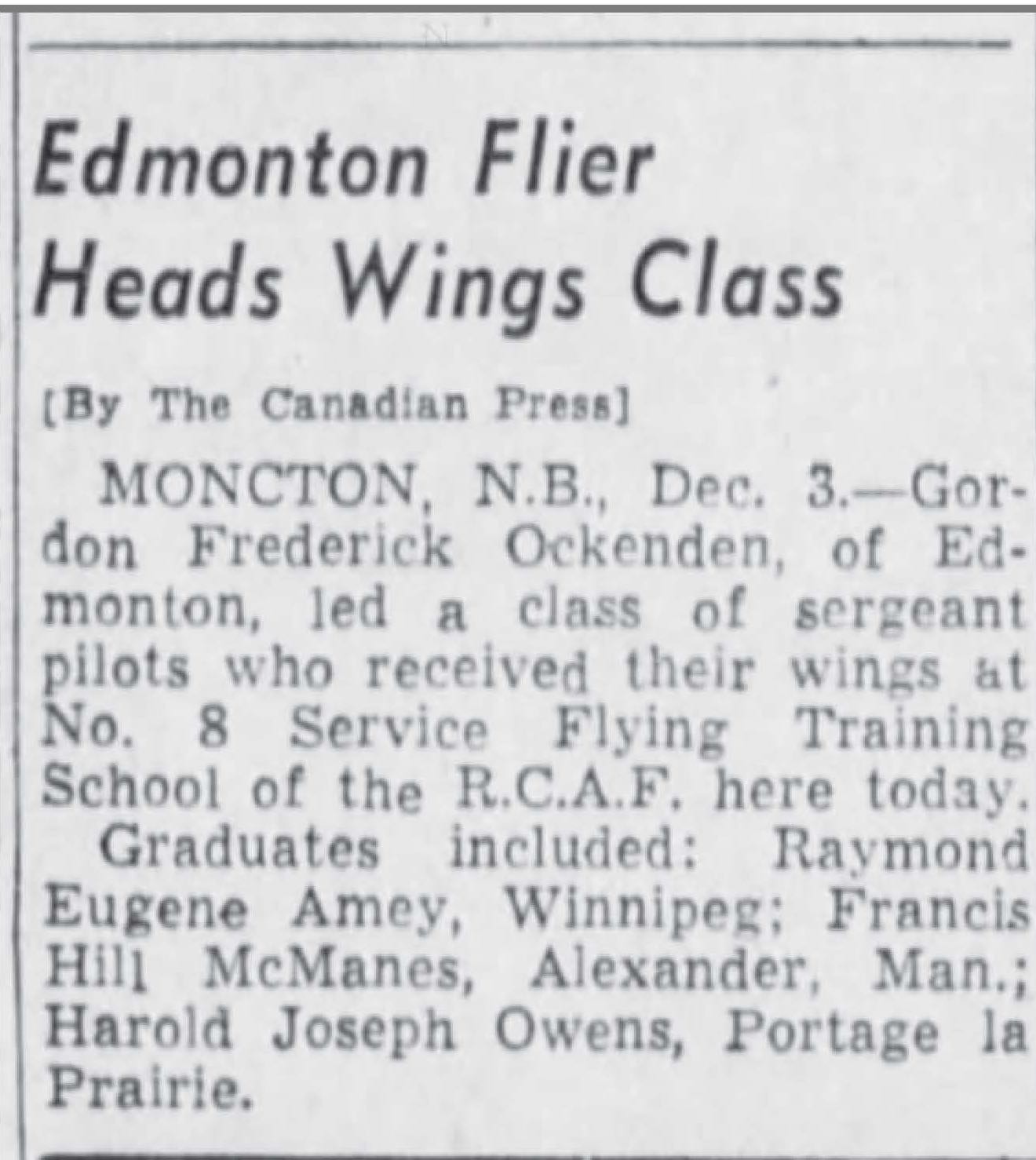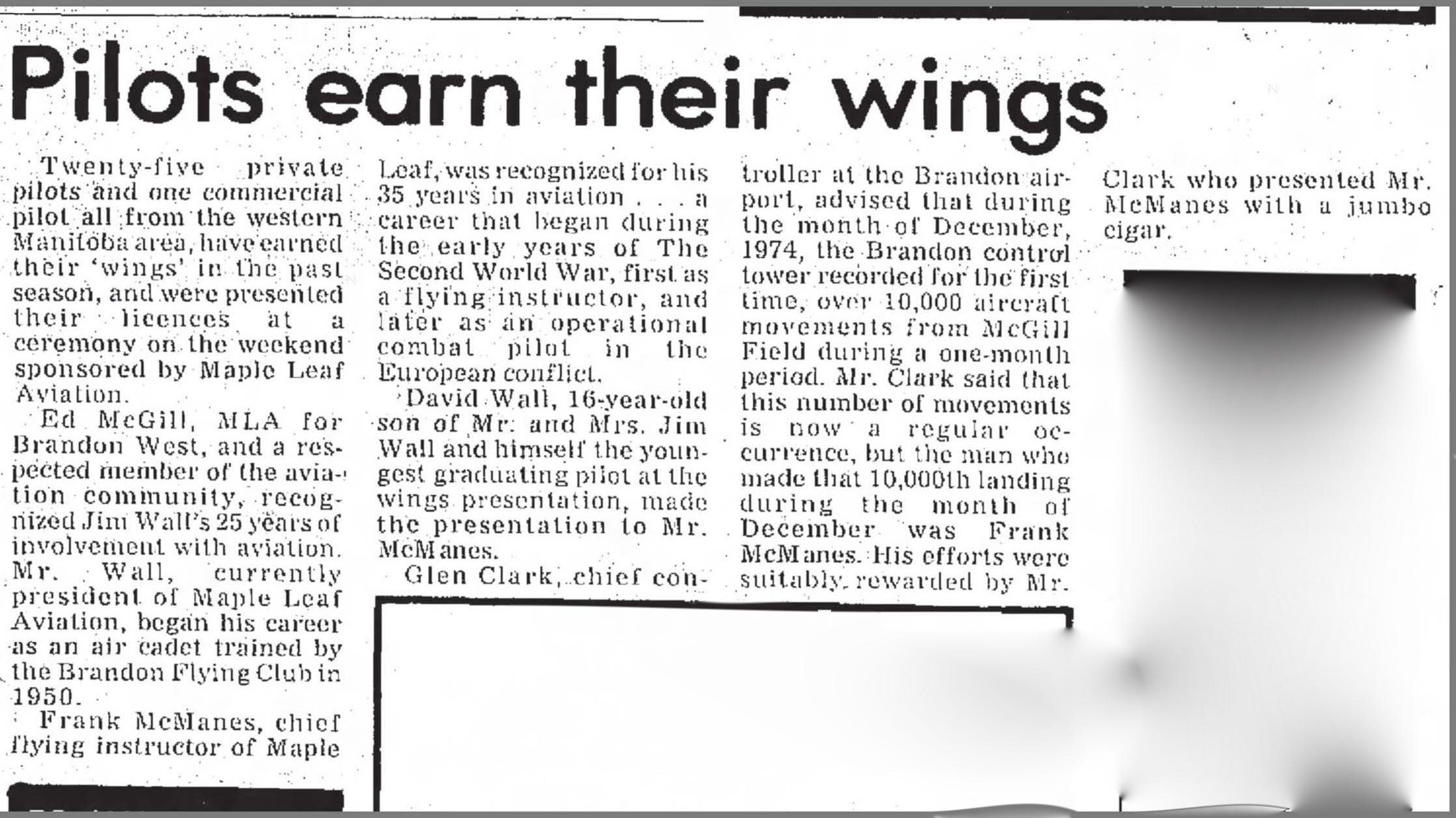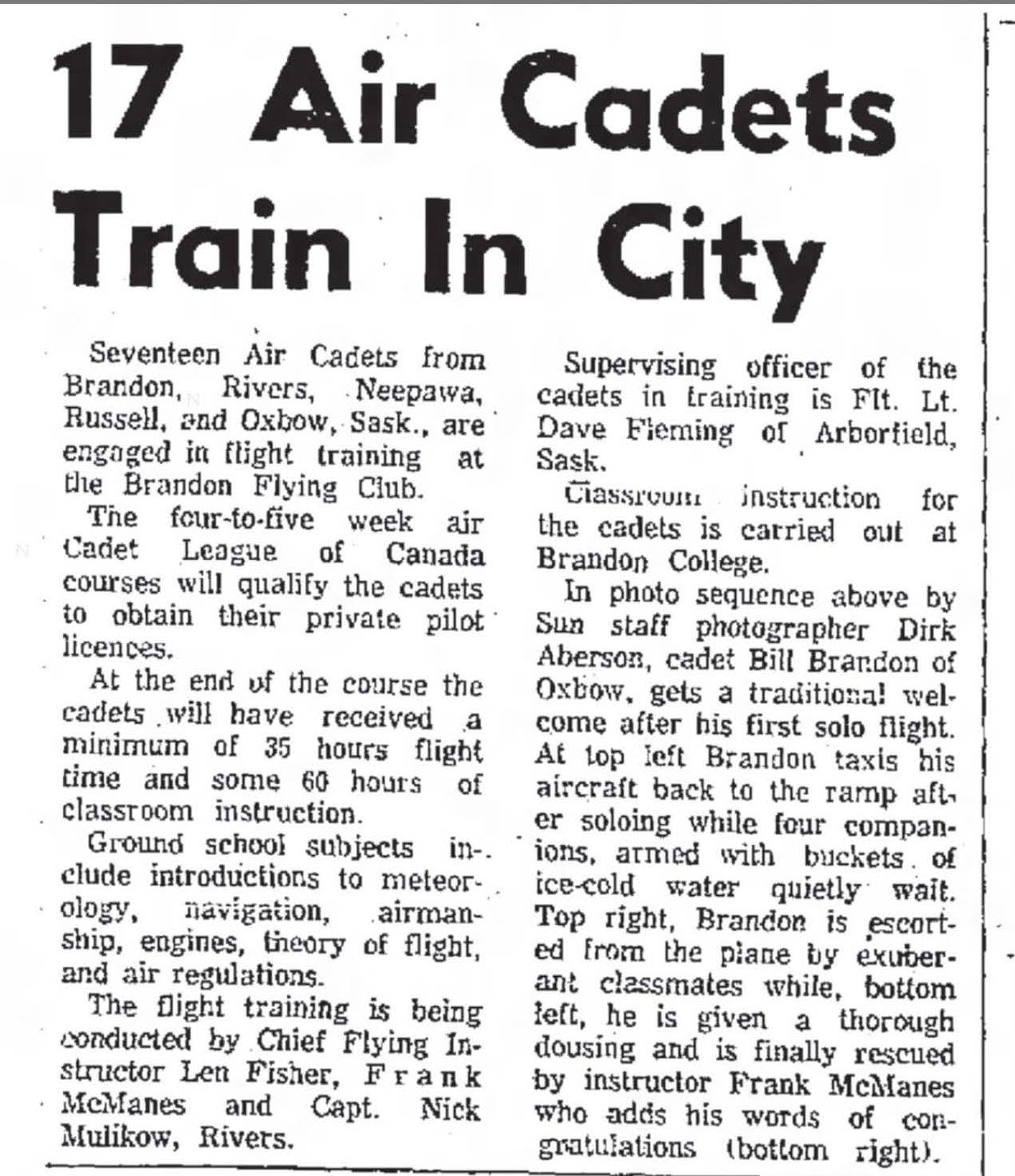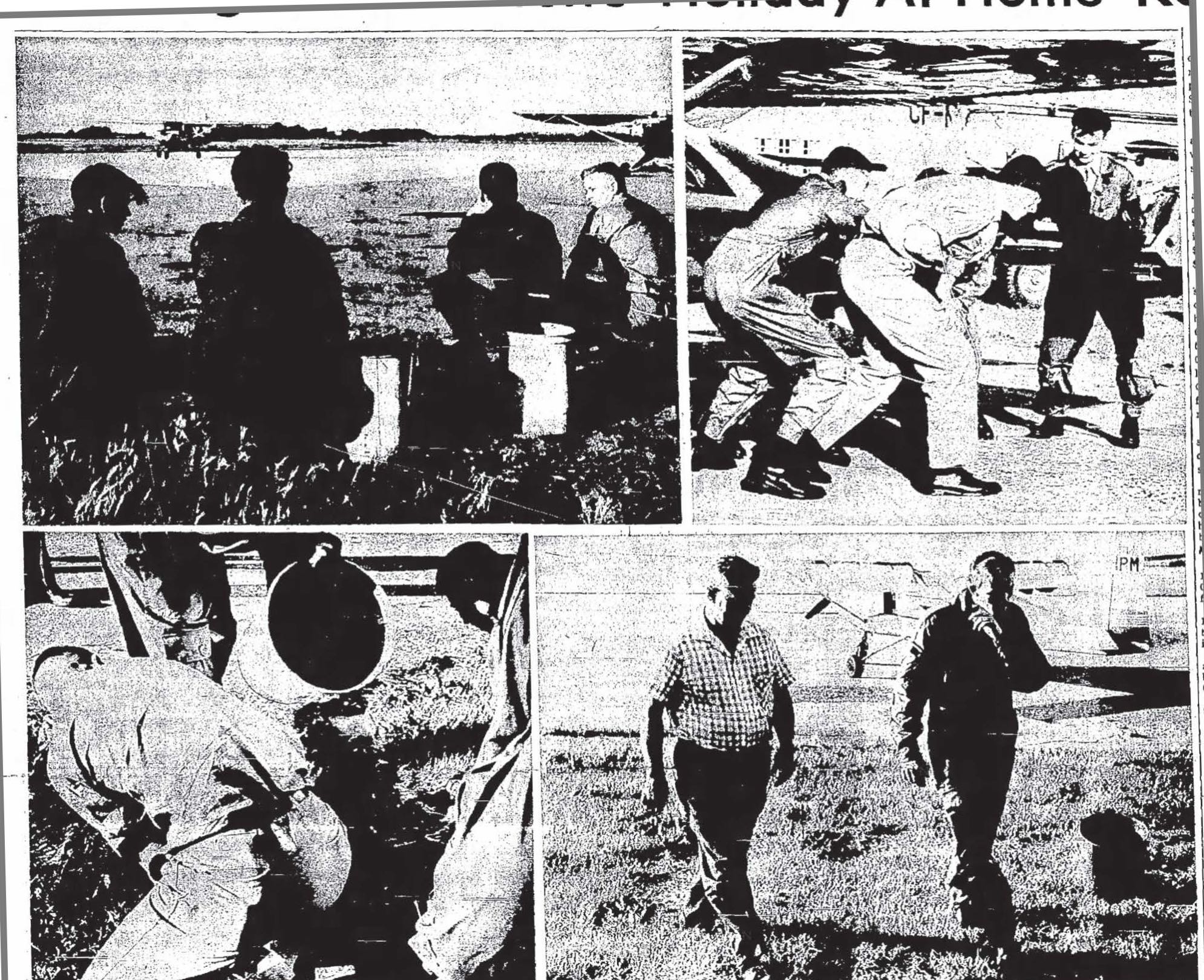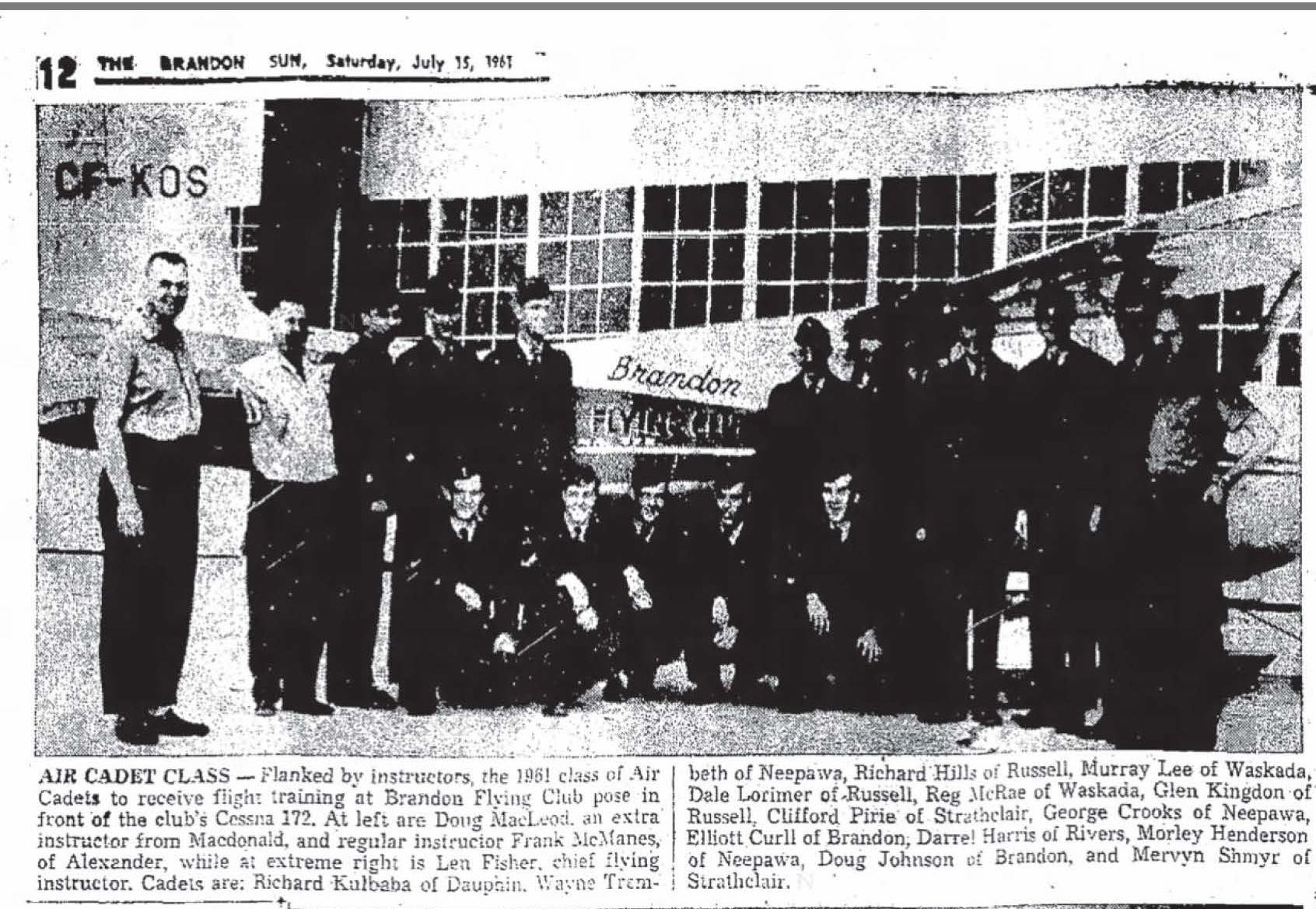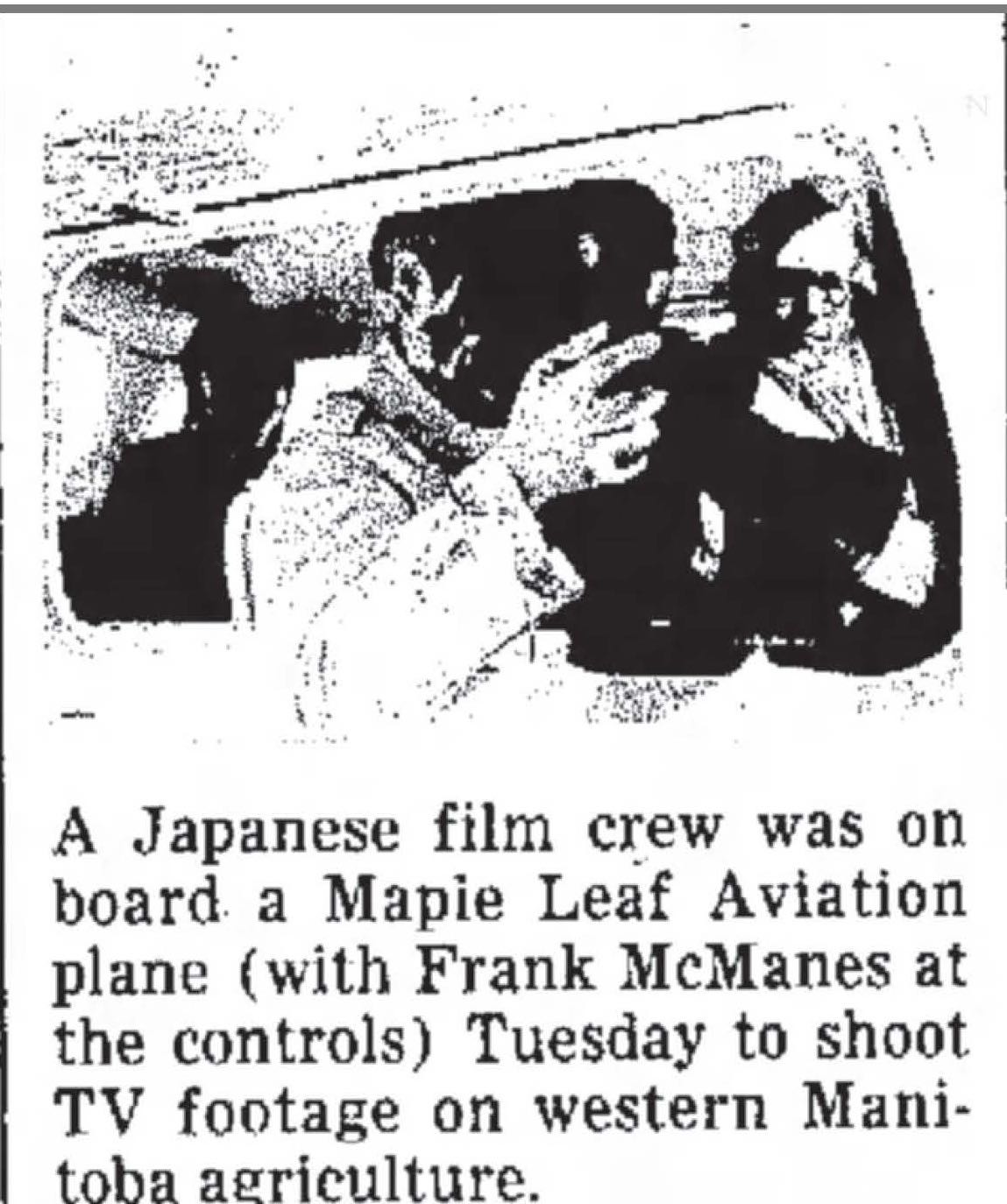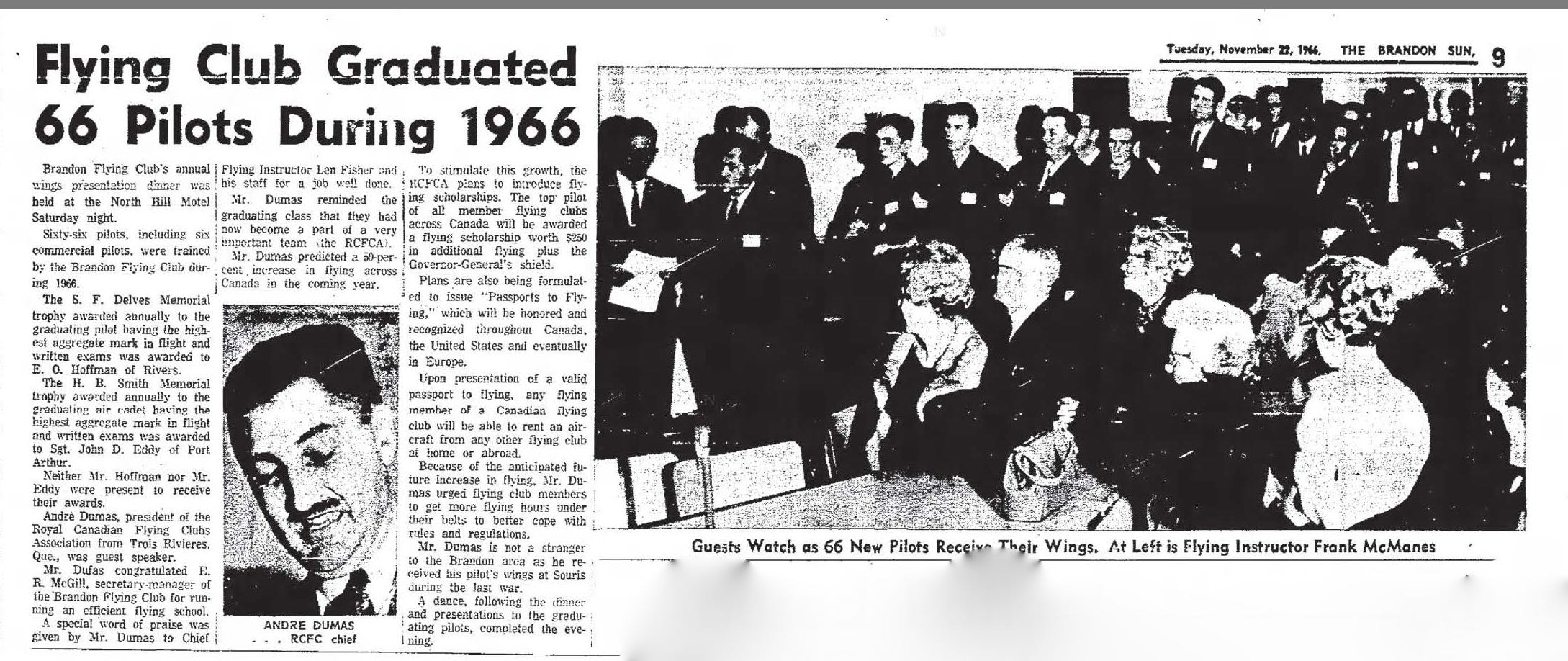 RAF 175 Squadron
Francis Hill McManes was the son of Sarah Letitia Hill and James McManes, born and raised in Alexander, Manitoba.
One photo is from 1942 is from the DND archives and the others are courtesy of the CATP museum director in Brandon, where Frank was their director for a long time.
McManes's service number was J21407; he held the ranks of P/O, F/O, F/L. He enlisted 30 October 1941, No. 3 ITS Victoriaville, QC 17 March 1942, No. 21 EFTS Chatham, NB 11 June 1942. He was sent to No. 8 SFTS Moncton NB 15 August 1942 – Wings and commission on 3 December 1942. At CFS Trenton 28 December 1942 for the Flying Instructor course, then to No. 14 SFTS Aylmer, Ont. 18 February 1943 - Flying instructor. 3 PRC Bournemouth UK 25 February 1944. 7 (Pilot) AFU 18 April 1944. 57 OTU (RAF) 27 June 1944. 3 TEU / 83 GSU. 175 Sqn (RAF) 14 October 1944 (1st flight 2 Nov 44 – formation flying, 4th was 1st Op).
4 Nov 1944 - Wounded in foot by fragmentation bomb dropped by an enemy jet (Me262). Evacuated to Eindhoven then hospitalised in Brussels until 18 Dec 1944. 83 GSU. 175 Sqn (RAF) 1 February 1945. Resumed ops on 3 Feb until the end of hostilities. Posted to 439 (for repatriation to Canada) on 28 May 1945 but 439 was in the UK on a gunnery camp. Then he went on the same training in the UK but with 175. So he only showed up at 439 on 5 July. 3 PRC for repatriation 26 Aug 45. He retired from the RCAF on 6 November 1945.
Information relating to the video clips noted in the links: The few remaining Canadians in 175 were posted to 439 a bit against their wishes but it was the way the RCAF was doing things at the end of the war to facilitate repatriations. When they were to set off, 439 was on a gunnery camp in the UK so they remained with their buddies at 175. 175 was actually going to the UK for the same training right after 439 and they managed to convince their CO they should also go. The gun camp was two weeks. Upon starting engines to return to the continent, the two Canadians volunteered to remain in the UK to oversee the repair of a broken Typhoon. Now that hostilities were over, it was forbidden to cross the Channel on a single engine aircraft without a wingman. They managed to milk this duty for a further three weeks until recalled and they returned to 175 on July 4th, to 439 on July 5th.
From Francis Hill McManes's obituary: It is with deep sadness that we, the family, announce the unexpected but peaceful passing of Frank McManes at home in Brandon, on November 13, 2007. Frank would have celebrated his 88th birthday on Wednesday, November 14th. Frank was a loving husband, father, grandpa, great-grandfather and friend to many. He leaves to cherish his memory: Shirley, wife of 28 years; his six children Janice, Jim, John, Joanne, Jeff and Jaye and their spouses; sixteen grandchildren; three great grandchildren; his brother, Melvin and three stepsons Wayne, Rick and Cal Mennie and their families. Frank was predeceased by his first wife Blodwen (Bobby) and by his youngest brother, Hugh. Frank was born and raised in Alexander. He attended Dalton and Alexander Schools. He was an active member of the community and farmed with his father and his two brothers. Frank enlisted in 1941, became a pilot, and served overseas until 1945. On his return to Alexander he continued to farm, married and raised six children. He loved his family times, his curling, his days as councilor for the Whitehead Municipality, and his many neighbours and friends. In 1957, when crops were destroyed by hail, Frank returned to flying. For many years he was a very respected and well-liked instructor with the Brandon Flying Club and Maple Leaf Aviation. Many students were inspired by his skill, calmness and love of flying. Upon his retirement as a pilot, he traded airplanes for tractors and combines and continued to farm with his sons on the family farm. When he and Shirley married, Frank moved to Brandon. He became active as a Director with the Commonwealth Air Training Plan Museum, curled at the Brandon Curling Club, and became a cottage owner at Clear Lake where he enjoyed many weekends and holidays. He led an active social life, attending church at Central United Church, enjoying Booster Club dances, and more recently singing with the Song Birds Choir. He maintained his close farming ties. He was particularly proud of his family, their accomplishments and took great pleasure in his grandchildren and great grandchildren. Throughout his lifetime he formed many valued and lasting friendships. A Celebration of Frank's Life was held on Friday, November 16, 2007 at Central United Church. Interment was in the Brandon Cemetery. If so desired, donations may be made in Frank's name to the Commonwealth Air Training Plan Museum, Box 3, Group 520, RR#5, Brandon, Manitoba, R7A 5Y5.
Links: