George E. A. Hardy C25250
1920 (Approximate) - January 4, 2000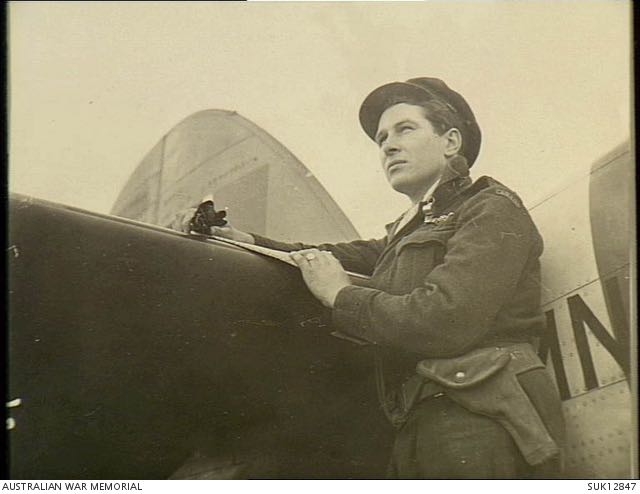 RAF 198 Squadron
George E. A. Hardy was a Typhoon pilot with 198 Squadron. He was born in Calgary in 1919. He was an accountant, enlisting in 1941, training at No. 6 ITS, No. 9 EFTS and No. 11 SFTS. He was commissioned in 1942. He earned the DFC effective December 8, 1944.
He was noted in an RCAF Press Release dated December 20, 1944. A 25 year old Canadian Flight Lieutenant George E. A. Hardy of Calgary (2450 - 20th Avenue) who was a bank cashier in Calgary has been awarded the DFC for his well executed and determined attacks with a Holland based rocket firing Typhoon Wing of RAF 2nd TAF. He was recently made a Flight Commander in a famous West Riding squadrion,and has flown in many sorties in close support of our troops on the ground.
Hardy was educated at King Edward Public School and Central Collegists in Calgary. A keen sportsman, said the Press Release, he played rugby and won prizes for swimming.
He was a staff pilot in Rivers, Manitoba, and was mentioned in despatches when he saved himself and the Anson he was flying by making a crash landing at night.
The Press Release noted that he was popular with his Wing, from CO to riggers and armourers, with the nickname 'Judge', given to him by his elder brother when he was a child.
More information about George Hardy can be found in Typhoon and Tempest by Hugh Halliday on page 195.