George Ernst Adamac J22221
February 2, 1917 - October 6, 1943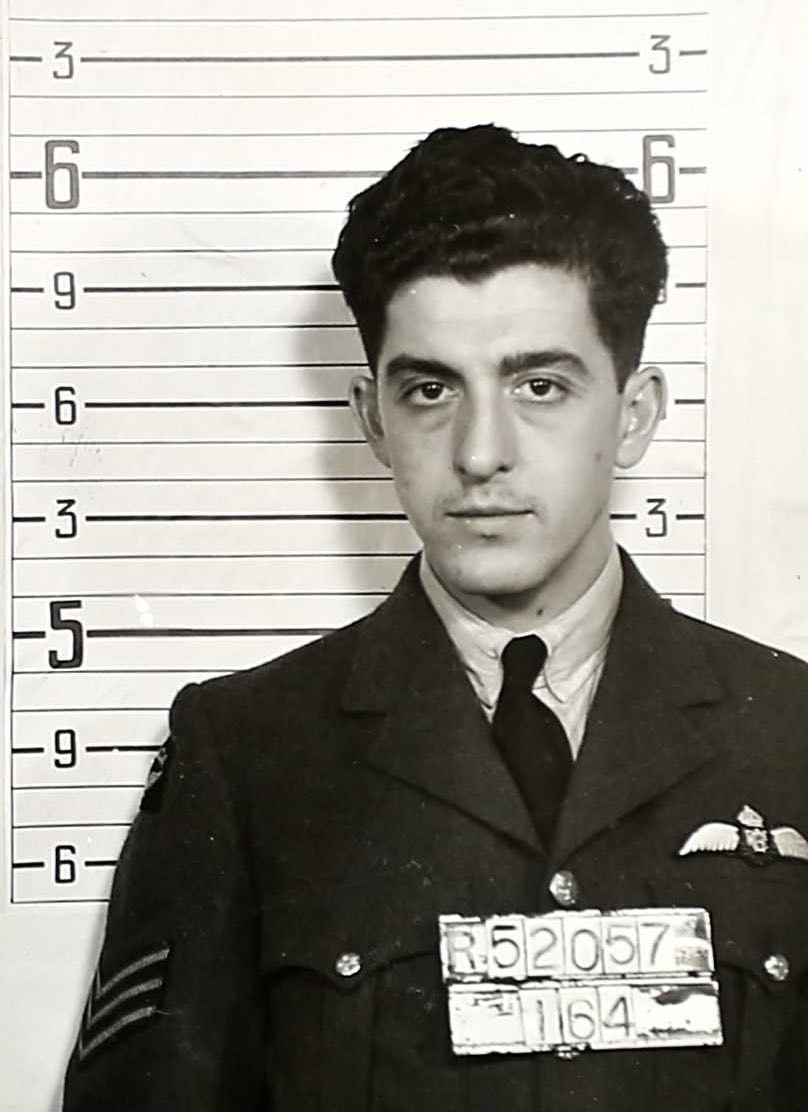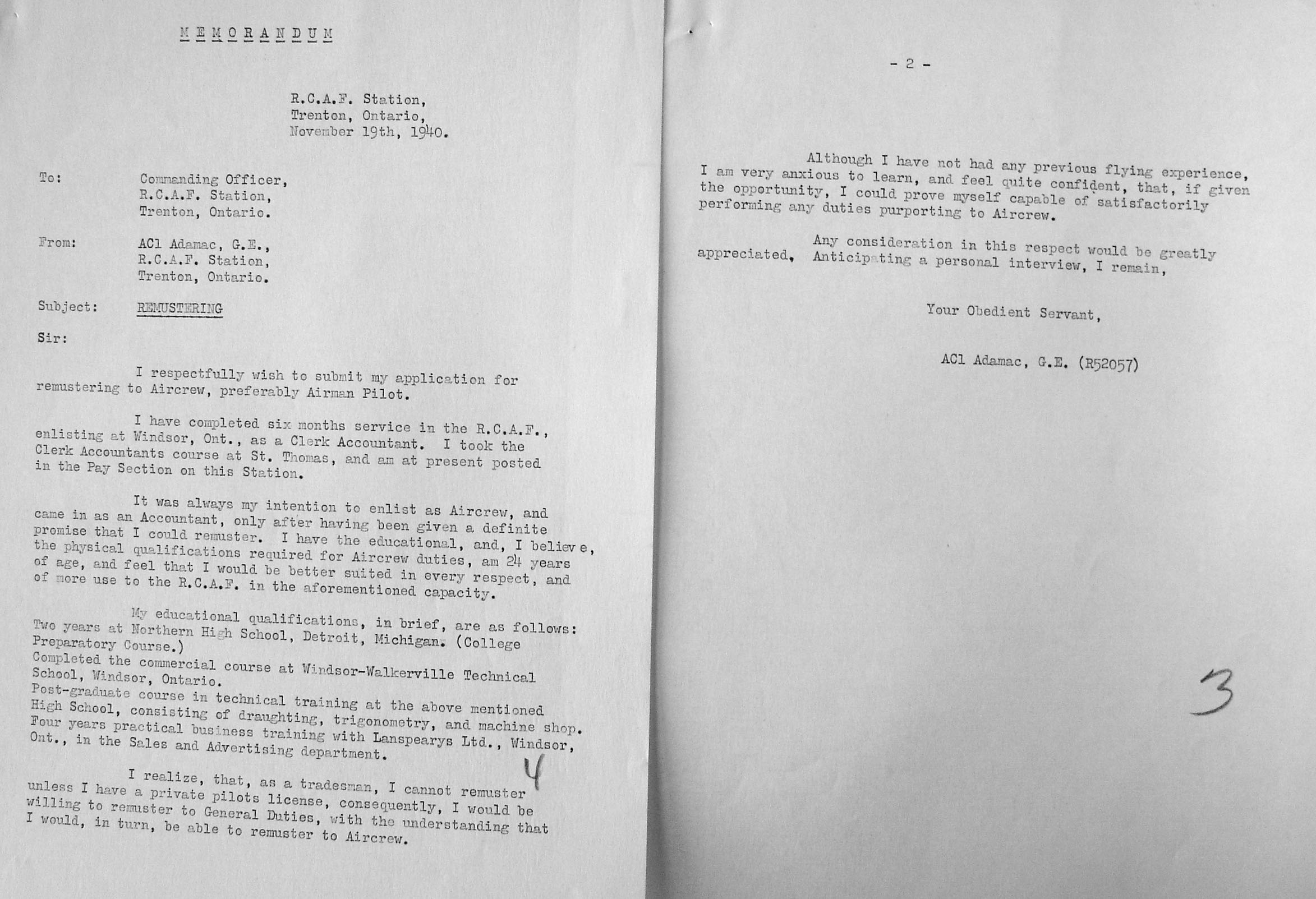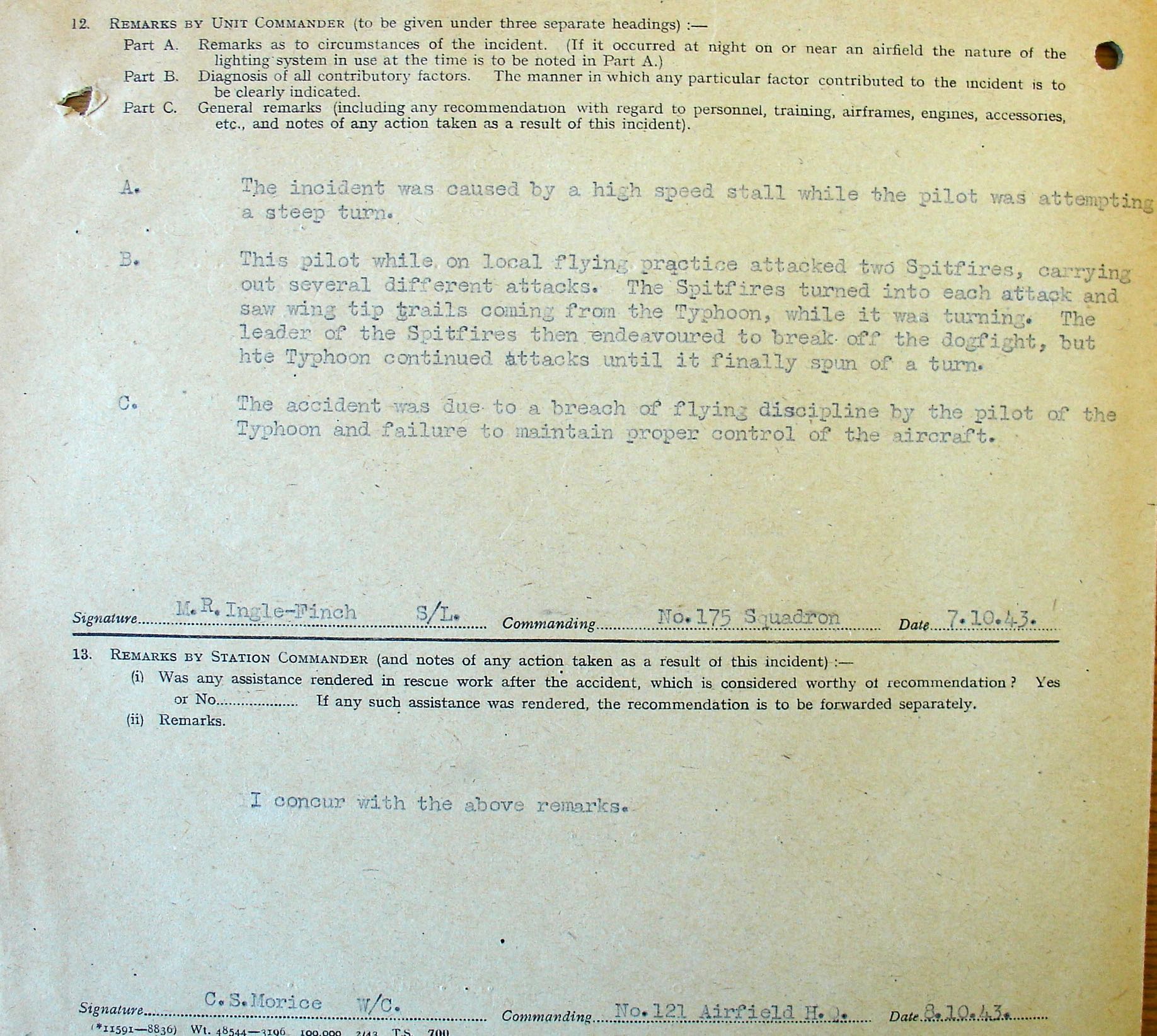 RAF 175 Squadron
George Ernst Adamac was the son of Nicholas and Ann (nee Rotarian) Adamac. He had one brother, Jonathan William, and two sisters: Frances and Helen. The family was from Saskatchewan, but moved to Ontario when George was eleven years old. The family lived in the Detroit, Michigan area for two years. The family attended the United Church.
George was a drug store clerk at Landspears Druggists in Windsor, Ontario. He had taken a four year commercial course at Windsor Vocation School specializing in accountancy. He was then an accountant and supervisor at the drugstore for about five years. He had the responsibility 'for large amounts of cash,' noted on one of his evaluations.
He enlisted in May 1940 where took training in St. Thomas in July 1940 as an accounting clerk. (See letter above.) He continued this trade until June 1941, when he decided he wanted to become a pilot. He stood 5'10" tall and weighed 145 pounds, had brown eyes and black hair.
Hobbies included stamp collecting and model airplane building. He indicated he liked to swim, play tennis, golf, baseball and bowling. He paid $32/month to his parents for room and board at home. He smoked ten cigarettes a day and drank three beer weekly.
In January 1942, he found himself in London, Ontario. "Physically very fit, not nervous or tense. Seems like a good average type. Wants pilot." By March 1942, he was at No. 5 ITS, Belleville. He received 79%. "Good steady type, slow but hard worker." Two months later in May, 1942, he was at No. 9 EFTS, St. Catharines. He received 81.5% in ground school and flying: 72.6%. He was 5th in his class of 30. "A good steady type of trainee who overcame lack of confidence and made steady and good progress. Conduct and deportment satisfactory. Attitude towards service: good." He received his wings at Camp Borden in September 1942. He was assessed as an Average single engine pilot and instructor, as well as reconnaissance pilot. He was above average for twin engine, bomber and staff pilot, but below average for fighter pilot.
At 15 (P) AFU, December 1942, Adamac was involved in an accident flying an Oxford. "Aircraft swung after landing and after colliding with sodium flare boxes, the port wheel retracted and the a/c went onto its nose. Strong wind slightly across the runway. Accident due to error of judgement on the part of a backward pilot. The pupil has not taken to twin engined aircraft and it is recommended that he be given a chance at a single engined AFU."
Between May 1943 and July 1943, he was at No. 7 AFU. "A good average pilot, formation quite good, a bit erratic at times. Would make a good squadron pilot. Ground examinations: 66.5% Flying tests: 50.8% Leadership and character: 65%."
On a Hospital or Sick List - Record Card dated May 3, 1943: "Has had periodic trouble with his ears in the past...patient grounded for three months. On resuming flying a week ago, trouble started about 2 days later." He was deemed temporarily unfit for flying On May 3rd but three days later, was seen as fit to resume flying.
On October 6, 1943, at 1130 hours, flying Typhoon JP731, he was killed. In a letter to George's brother, the Squadron Leader of 175 Squadron wrote: "George had just returned from leave on the morning of the 6th Oct 1943 and was sent up in a Typhoon aircraft to do some local flying and familiarize himself with the aircraft again. After being airborne for roughly 30 minutes, he became engaged in a mock dogfight with two other friendly aircraft of another squadron, and after a few moments of this type of flying, his aircraft got out of control when making a tight turn and got into a spin from which he was unable to straighten out, thus diving into the ground and being killed instantaneously. He had made one operational sortie against the enemy." George was found responsible for the accident, 'attacking strange aircraft without authority.'
In a letter to his mother, details of the accident were not mentioned, but she was told about the funeral taking place at the RAF Cemetery at Brookwood, near Farnborough, Hampshire on October 9, 11 o'clock, the service conducted by the Canadian Chaplain of the Protestant United Church and the Chaplain of the Squadron. Full service honours were accorded, the coffin covered in the Union Jack, carried by men of his squadron. There was a firing party and the Last Post was played, with photos sent to her of the funeral.