Henry Hector MacKenzie J18188
April 17, 1920 - January 3, 1944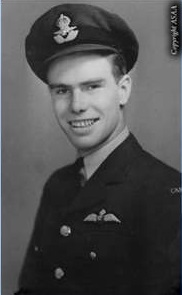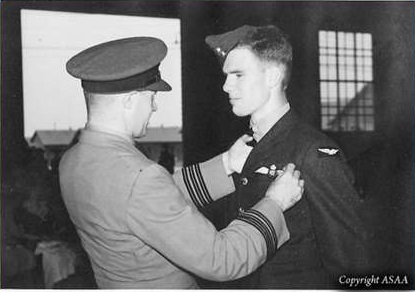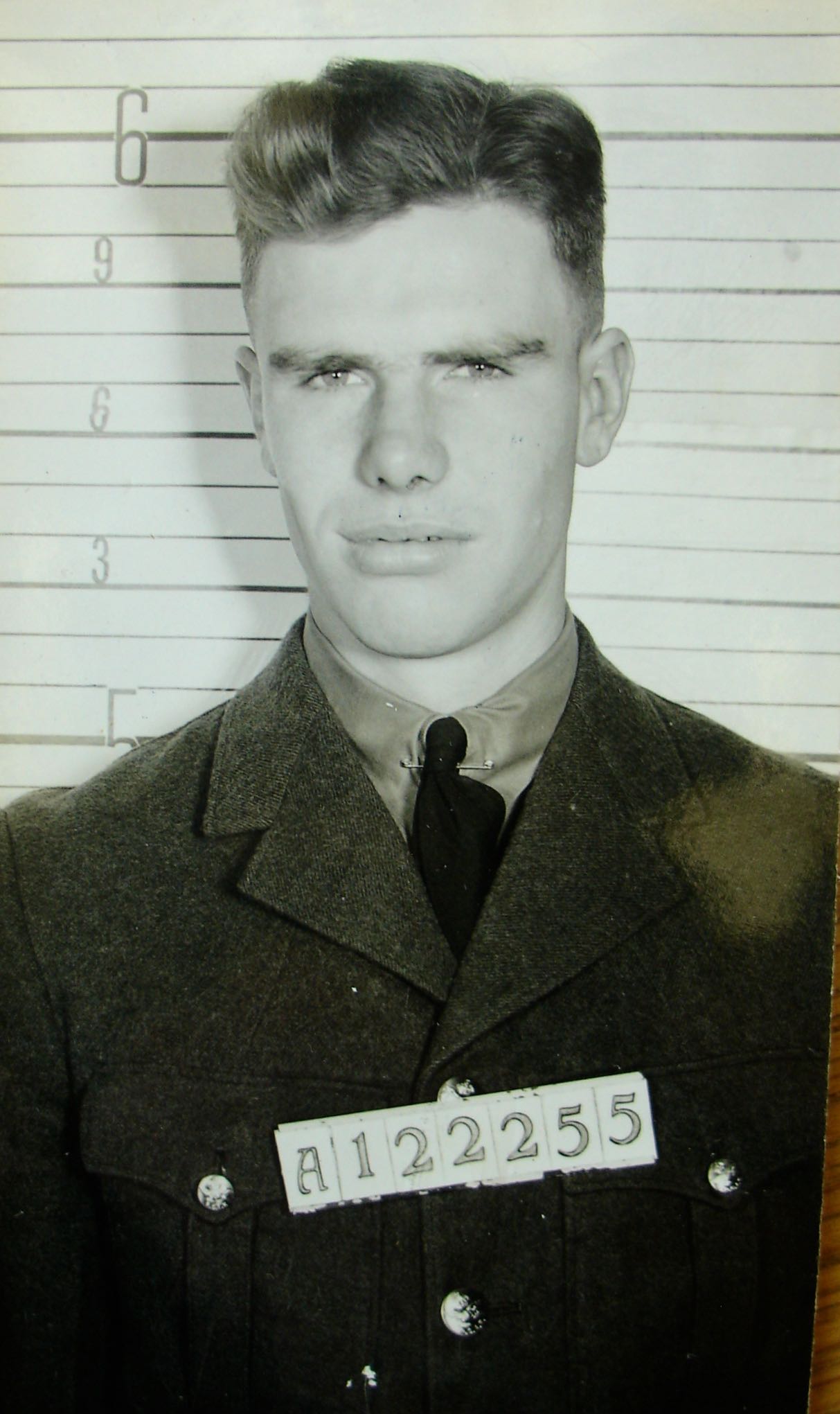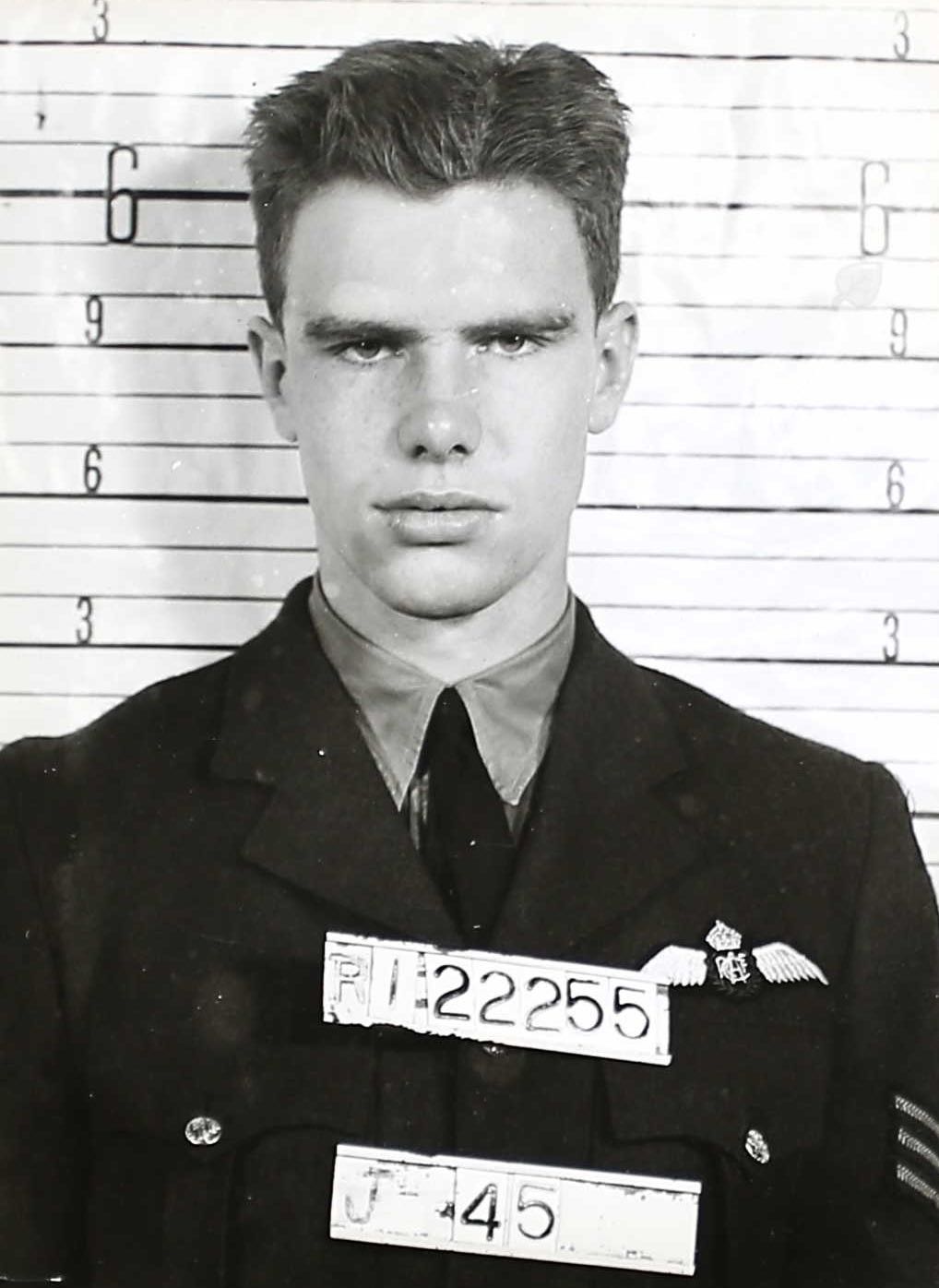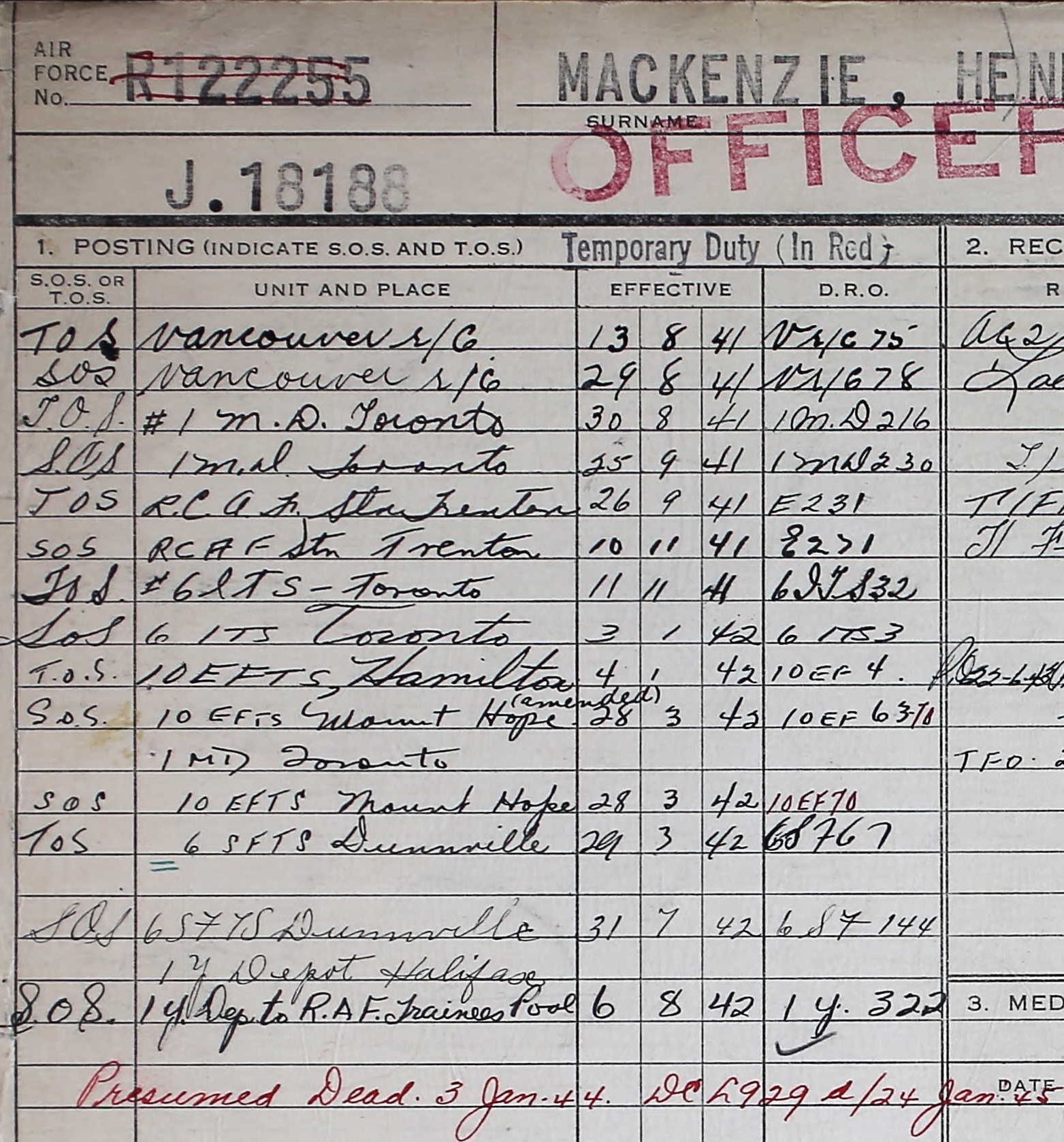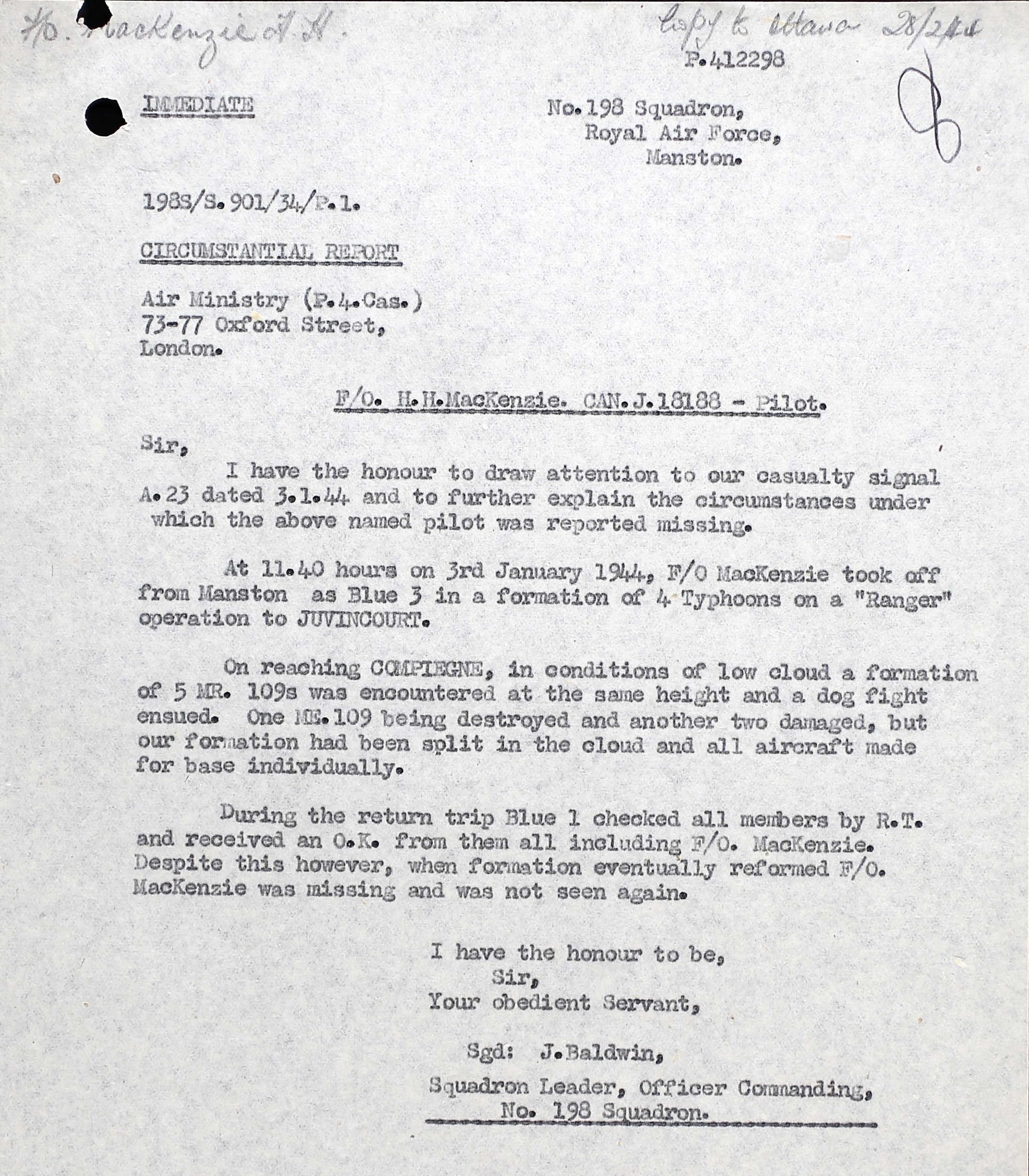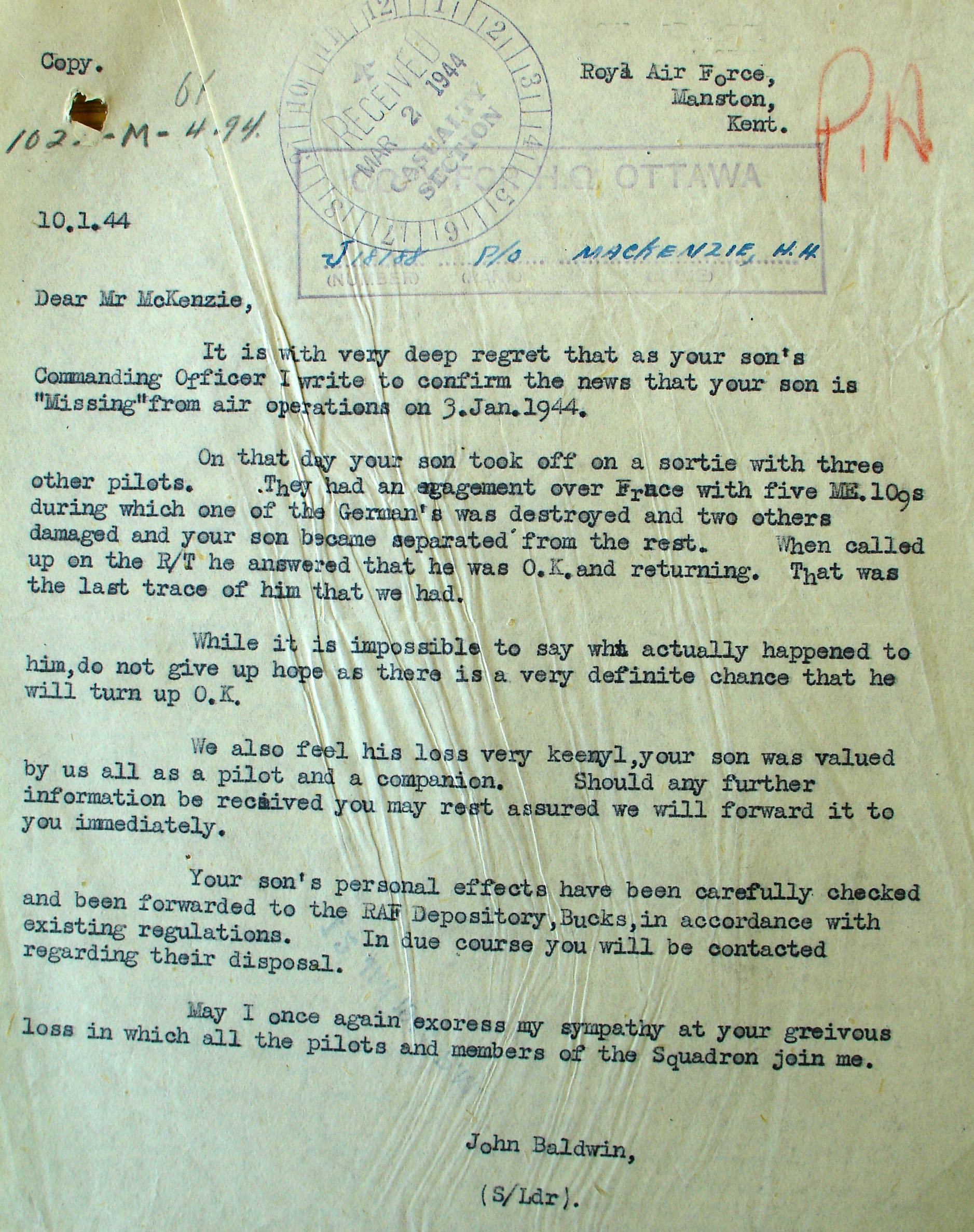 RAF 198 Squadron
Henry Hector MacKenzie was a Typhoon pilot with 198 Squadron during the Second World War. He was the son of Henry Hector MacKenzie, MD (physician and surgeon) and Marie (nee Macleod) MacKenzie, of New Westminster, BC. He had two brothers, K. Roderick, 21, and Ian Malcolm, 18. He had been born in Anyox, BC.
In November 1941, he was assessed: "Phys. big frame, good muscles, still developing. Intelligence average. Stability and reliability average. Initiative fair. Seems rather slow-minded. Fair Pilot material." He had been a surveyor's rodman for six months prior to enlistment. He was granted his Pilot's Flying Badge on July 17, 1942 from No. 6 SFTS.
At 55 OTU, September 22, 1942 - December 15, 1942 before he was posted to 198 Squadron he was assessed: "An above the average pilot who is thoroughly reliable at all times. Discipline and punctuality very good."
On January 3, 1944, at 1140 hours, F/O MacKenzie and three other pilots took off from Manston as Blue 3 on a Ranger operation to Junvincourt. On reading Compeigne, in conditions of low cloud, they engaged with five ME109s at the same height and a dogfight ensued, during which one of the Germans was destroyed and two others damaged. MacKenzie became separated from the group. "When called up on the R/T, he answered that he was OK and returning. That was the last trace of him that we had," wrote S/L John Baldwin, to Mr. MacKenzie. The aircraft MacKenzie was pilot, Typhoon JR523, crashed on a farm approximately 2.5 miles east of Sacy le Grand, France.
LINKS: