James Donald Inches J20146
1921 (Approximate) - November 14, 2004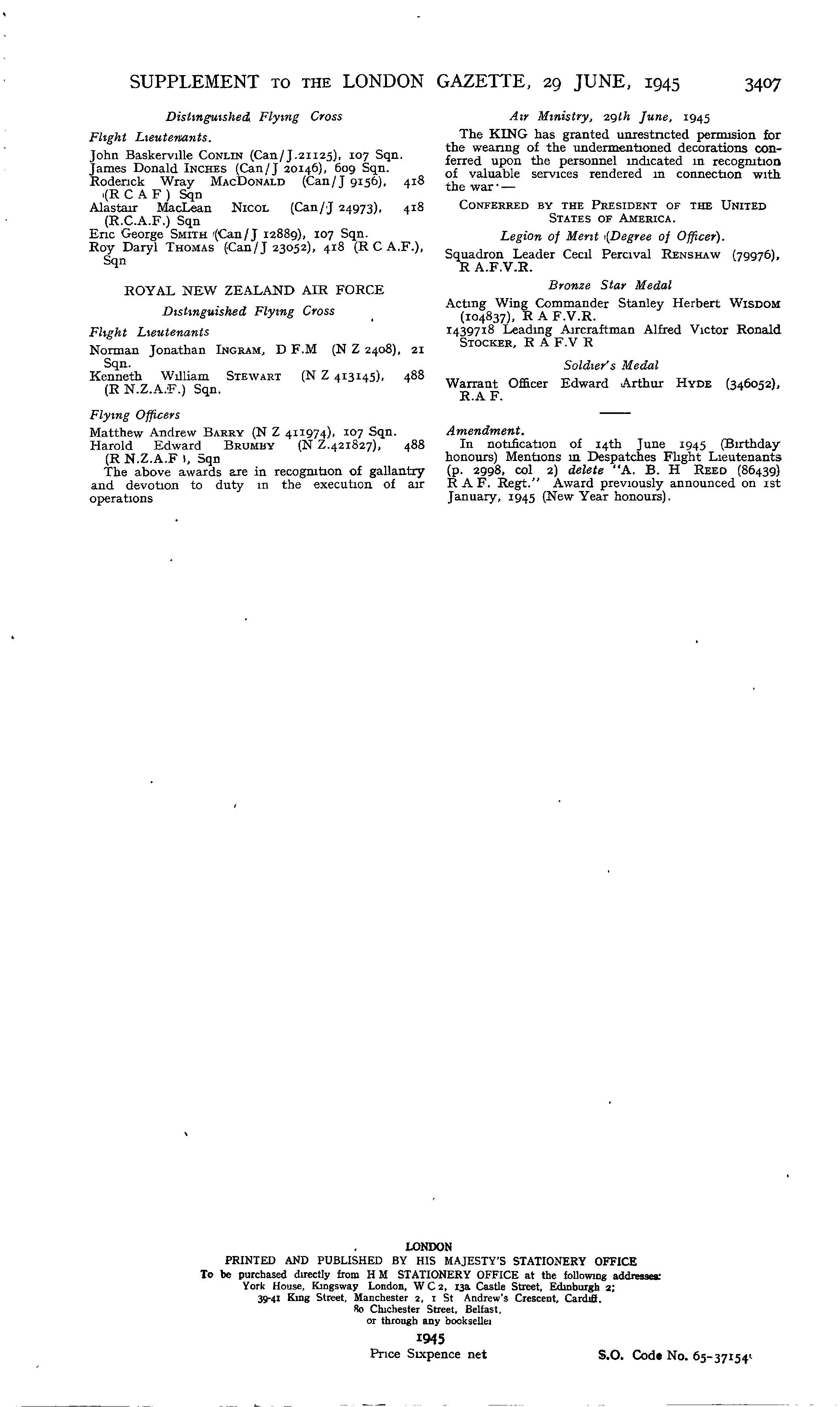 RAF 609 Squadron
James "Donald" Inches graduated from high school in St. Stephen, New Brunswick and then signed up with the RCAF in 1939. He completed his flight training in Canada (No. 3 ITS, No. 14 ETS, No. 2 SFTS, commissioned 1942) before joining the RAF 609 Squadron. He was awarded the DFC.
"Since January 1944, F/L Inches has taken part in a large number of attacks against a wide variety of targets. He has led his flight and on occasion, the squadron, on many successful sorties against heavily defended targets. He took part in the crossing of the Rhine when he led his flight on two sorties against anti-aircraft positions which were engaged on our airborne fires. A brilliant leader, this officer has always pressed home his attacks with courage, skill and great determination."
After the war, he had a distinguished career in the investment business, working in various locations across Canada and in the US. He loved sports, particularly sailing, golf, tennis, badminton and x-country skiing.
He married Jane Cora (nee Lee) and together, they had seven children and eleven grandchildren.