James Duncan Fairbairn J19135
February 11, 1923 - December 7, 1943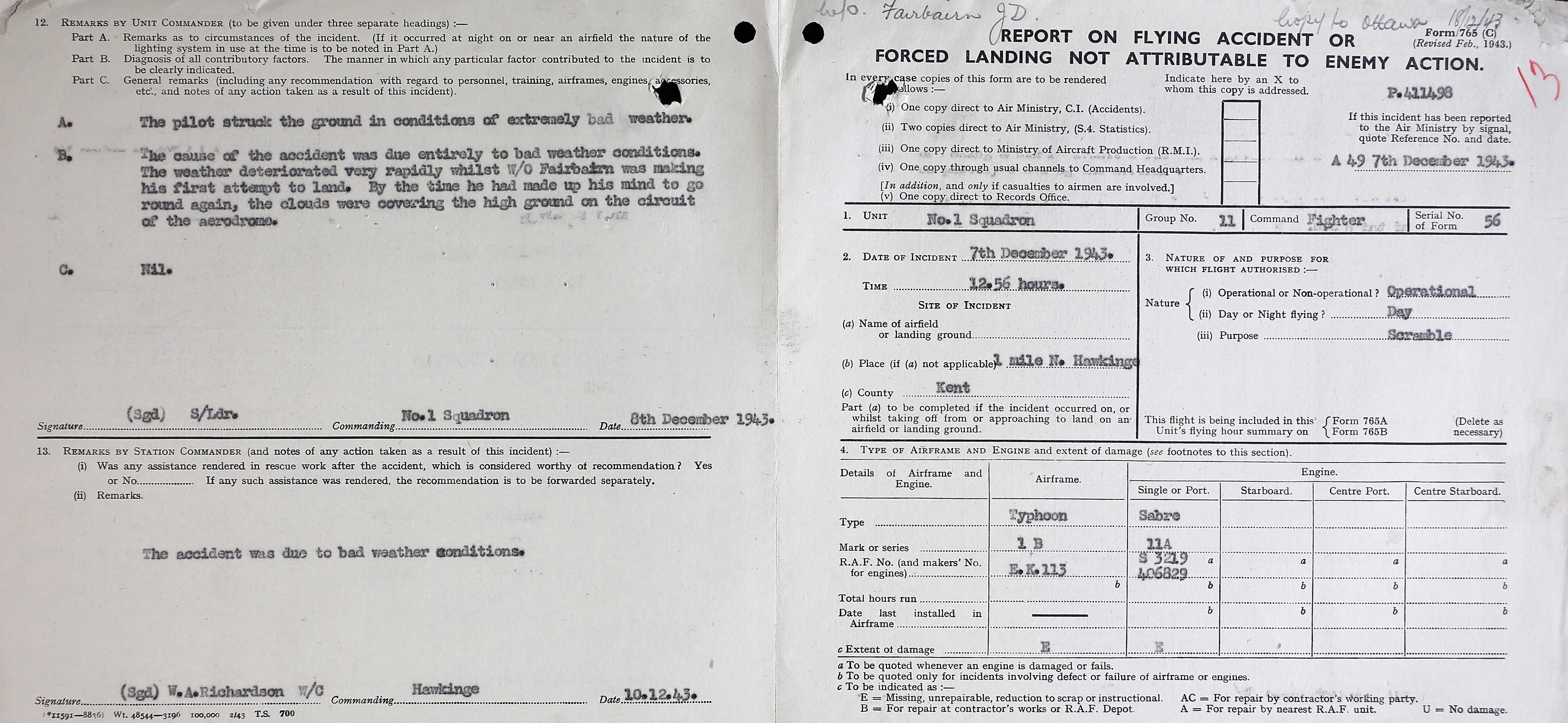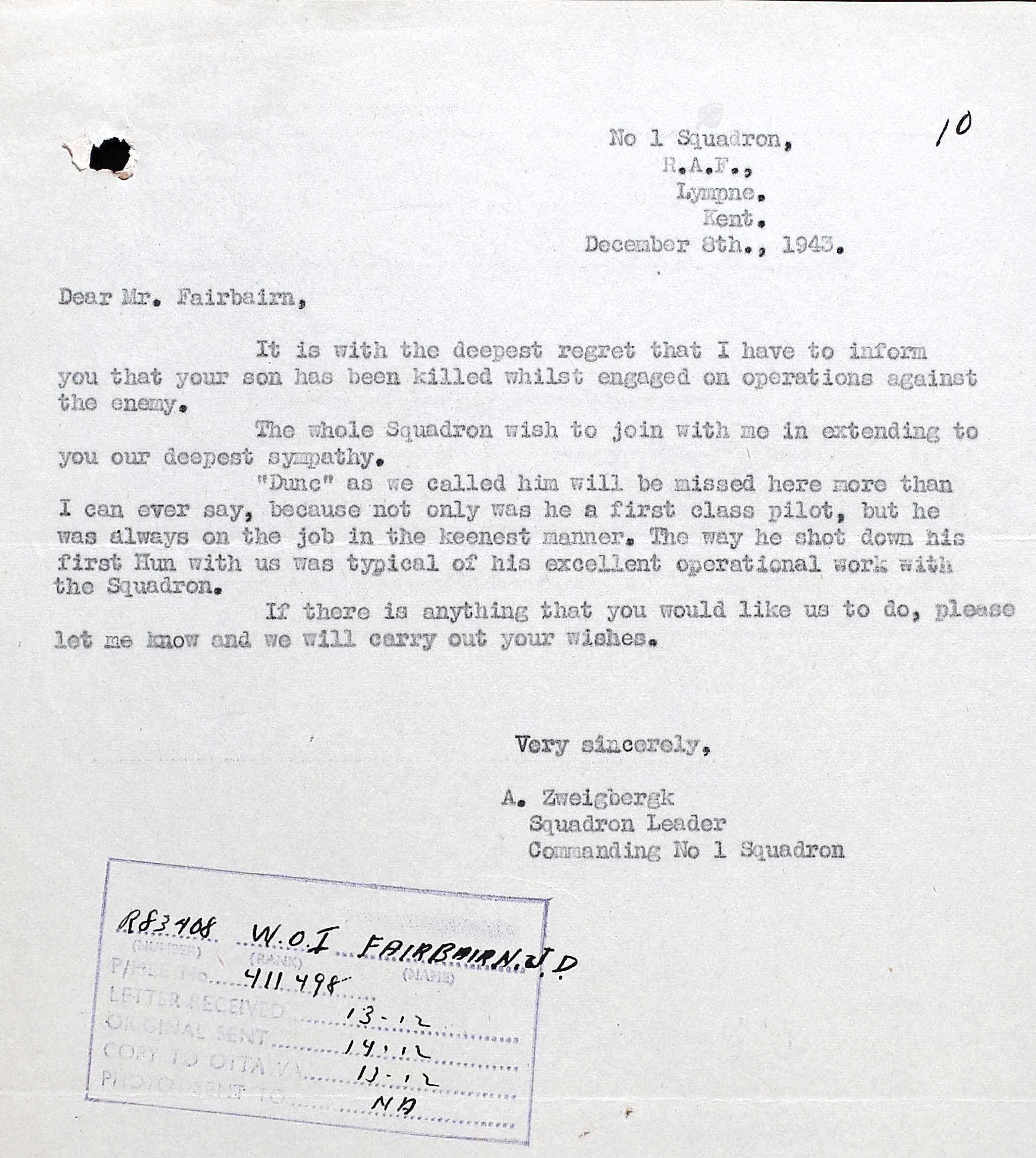 RAF 1 Squadron
James Duncan Fairburn was the son of James and Ann (nee Wilkinson) Fairbairn of Windsor, Ontario. His mother died at age of 45 of a bloodclot on the brain in 1936. He had one brother, Cpl Archibald Henderson Fairbairn, 4th Canadian Infantry Brigade, overseas, and one sister, Edna, 28. The family was Anglican.
He had been a clerk and truck driver prior to enlistment and enjoyed shooting rifles. He smoked 2 pipes a day. He was involved in the Militia and played football and basketball, plus hockey and enjoyed swimming. He dropped out of 4th year automotive engineering course at Technical School to join RCAF. Wanted to be a pilot.
He was considered to be underweight by 12 pounds when he first applied in February 1, 1941 and was told to return in a week, after he recovered from a head cold. "Consider this lad is physically and mentally fit for aircrew duties. Should pick up in weight with routine living. This lad may be the excitable type and may not prove up to average, but believe he should have a chance. Determined."
At No. 3 ITS: June - July 1941: "Fine young man, cheerful and good reasoning. Good natured and a bit easy going due to his age. Good service material."
At No. 12 EFTS: July to September 1941: "A student with plenty ability, rather easy going, inclined to be careless. Has no glaring faults, but should be given a strict instructor. Instrument flying average. General flying and aerobatics good. MUST BE WATCHED." In Ground Training: "Rather careless in flying and general manner. He has average ability in ground subjects. Needed rather strict disciplining to keep straight. Has a good education." .
At No. 1 SFTS Camp Borden, he was considered an average pupil who learned quickly and progressed steadily. He was 50 out of 63 in his course. "An average pilot who needs practice on compass turns." He was granted his Pilot's Flying Badge on December 19, 1941.
He embarked for the UK on January 8, 1942. At No. 56 OTU: April 1943: "Keen type and always ready to fly. Rather quiet. Should do well with a Squadron. Not yet fit for a commission." On five occasions, he was written up on a General Conduct Sheet "Certified No Entry".
'Dunc' Fairbairn was killed during air operations, one mile north of Hawkings, Folkestone, Kent, England on December 7, 1943. He crashed his Typhoon (1B EK113) when coming in to land. The Court of Inquiry stated: "The pilot struck the ground in conditions of extremely bad weather. The cause of the accident was due entirely to bad weather conditions. The weather deteriorated very rapidly whilst W/O Fairbairn was making his first attempt to land. By the time he had made up his mind to go around again, the clouds were covering the high ground on the circuit of the aerodrome." He was posthumously given a P/O ranking.
LINKS: