James Kenneth Allison J11084
July 26, 1921 - November 2, 1978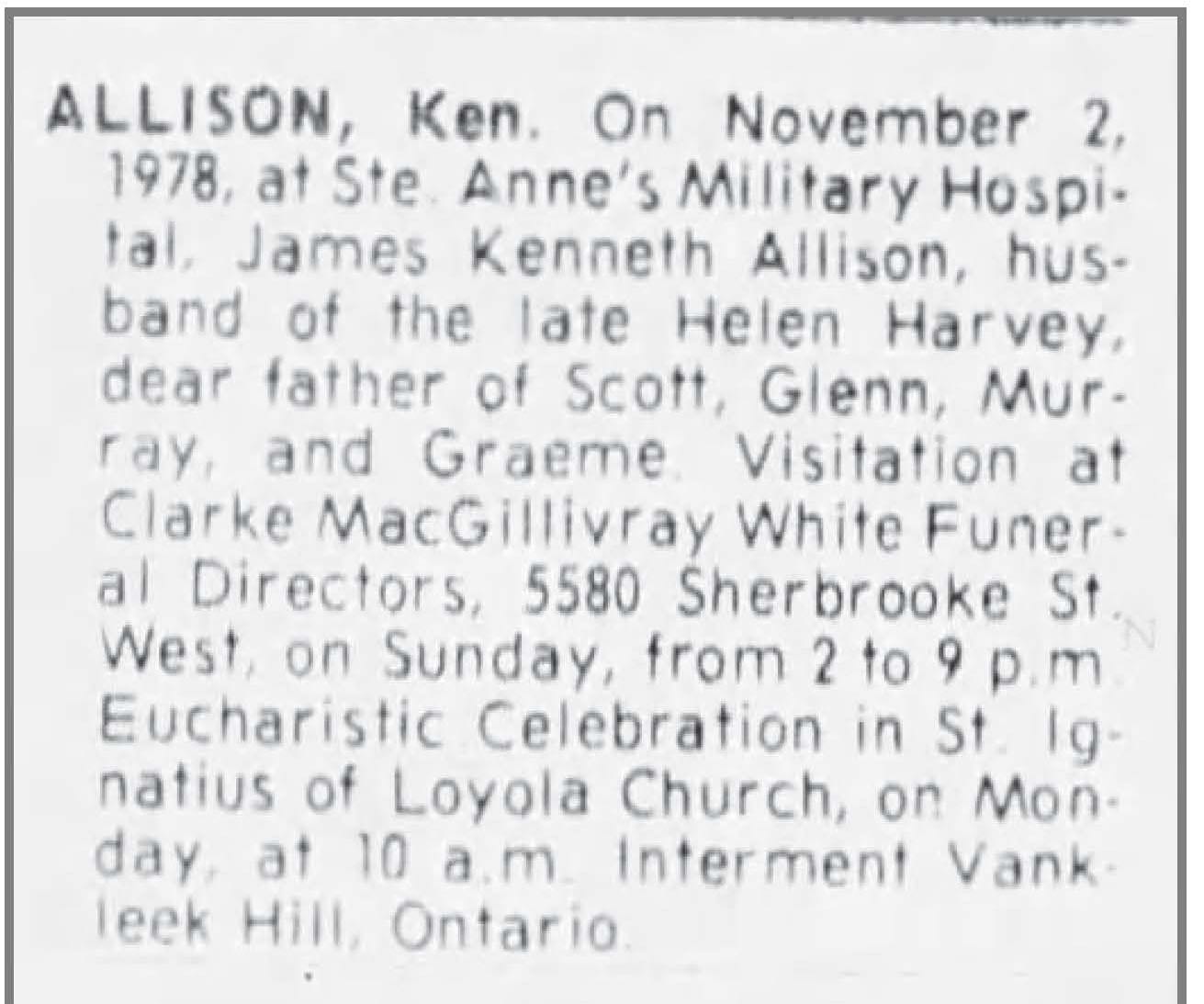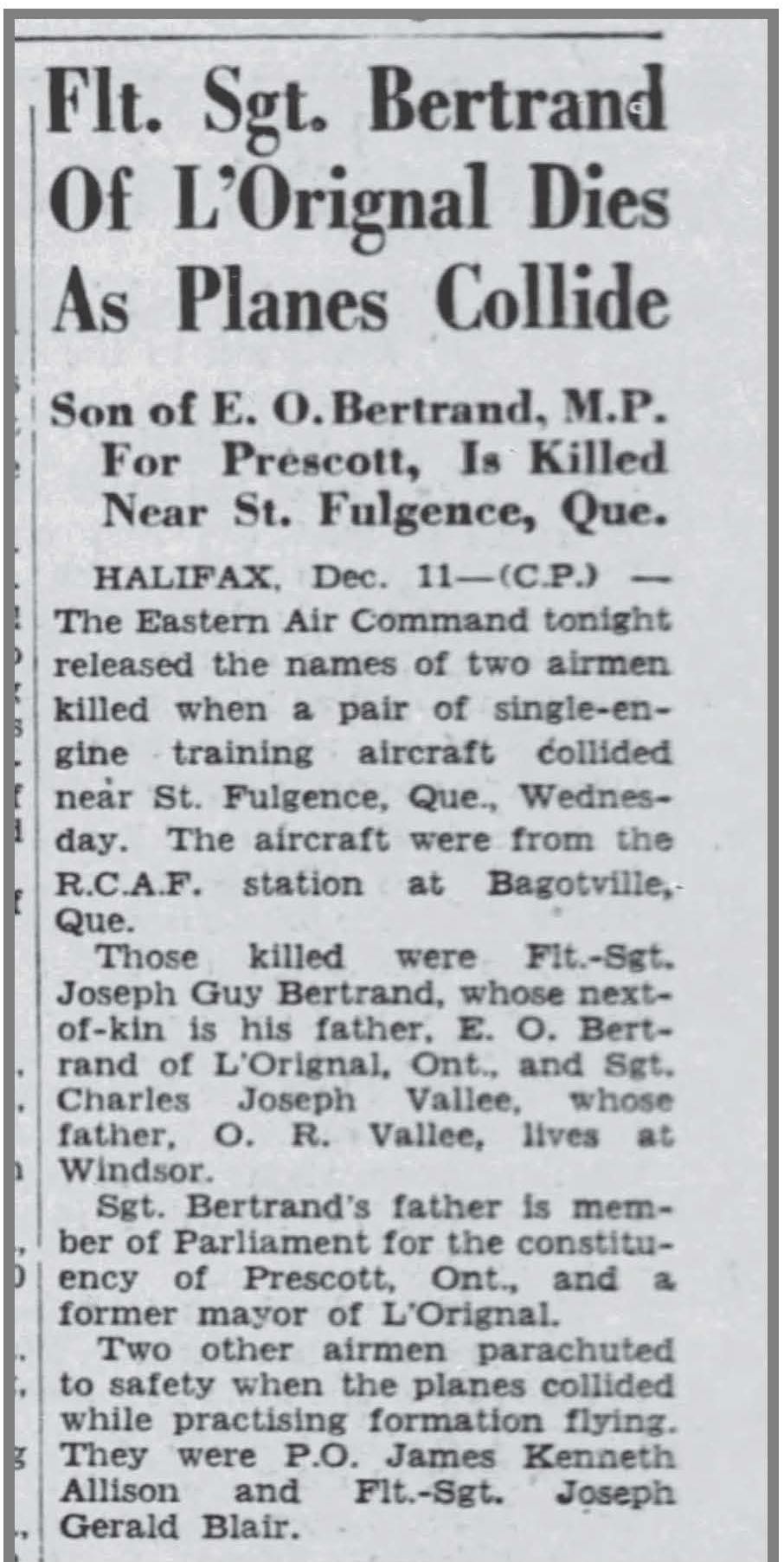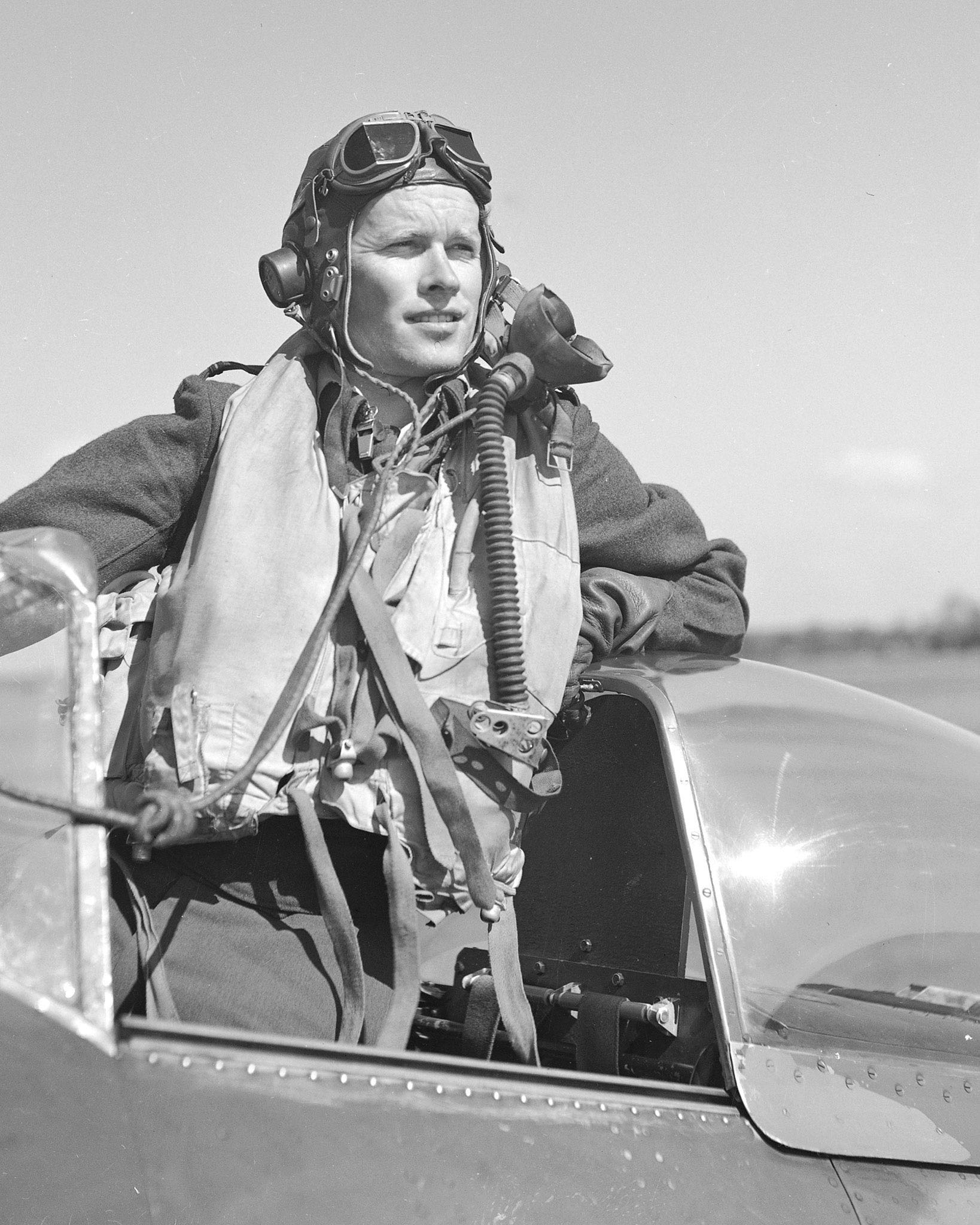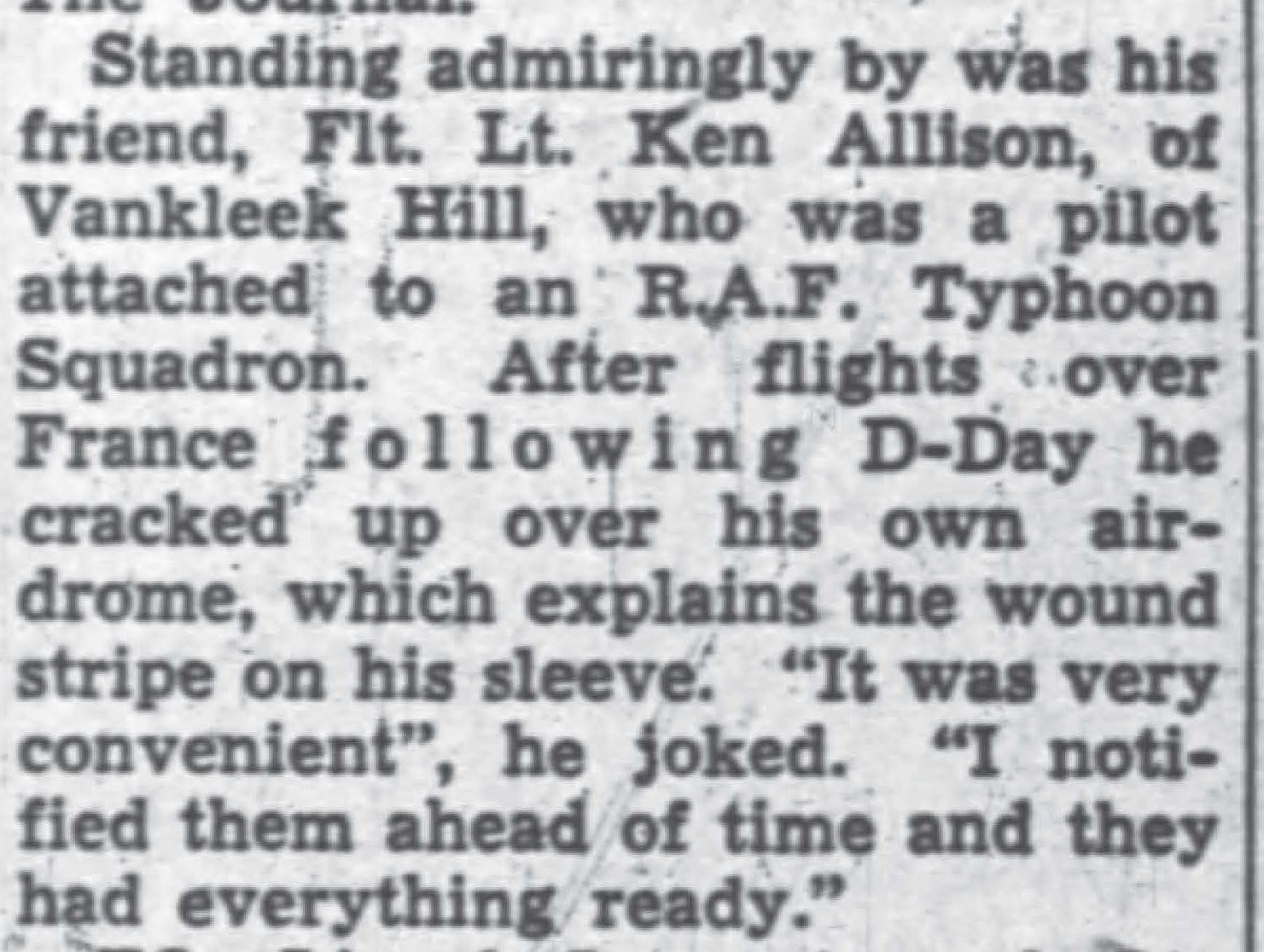 RAF 181 Squadron
James Kenneth Allison was a pilot with 181 Squadron, RAF, flying Typhoons.
He was born in Vankleek, Ontario on July 26, 1921. He was educated at Vankleek Hill Collegiate Institute, a band employee before he enlisted with the RCAF on April 23, 1941. He liked to ski, skate and swim. He went to No. 4 EFTS then to No. 13 SFTS at St. Hubert, Quebec, Course 45 from December 20, 1941 to April 8, 1942. He was at No. 1 OTU in Bagotville and was involved in an air to air collision, baling out of a Hurricane on December 9, 1942. This made the newspaper. (See article above.)
He was R95967 Sgt and F/Sgt, then J11084 as PO and F/L. He was previously with an RCAF Spitfire Squadron in Britain before being posted to an RAF Typhoon Squadron.
He was noted dangerously ill in July 1944, according to the Ottawa Journal newspaper. On July 6, 1944, he was hit by flak in Typhoon MN321 (EL-H), crash landing at airfield B6 (Coulombs, France) and slammed into three parked, fueled and fully armed Typhoons of 247 Sqn (RAF). He was badly burned in the ensuing fire and became a member of the Guinea Pig Club.
Information for photo: 12/05/44 RAF TYPHOON SQN Flying Officer James Kenneth Allison, with RAF Typhoon Squadron in 2nd TAF.