John Rutherford Sterne J5831
September 26, 1922 - August 16, 1943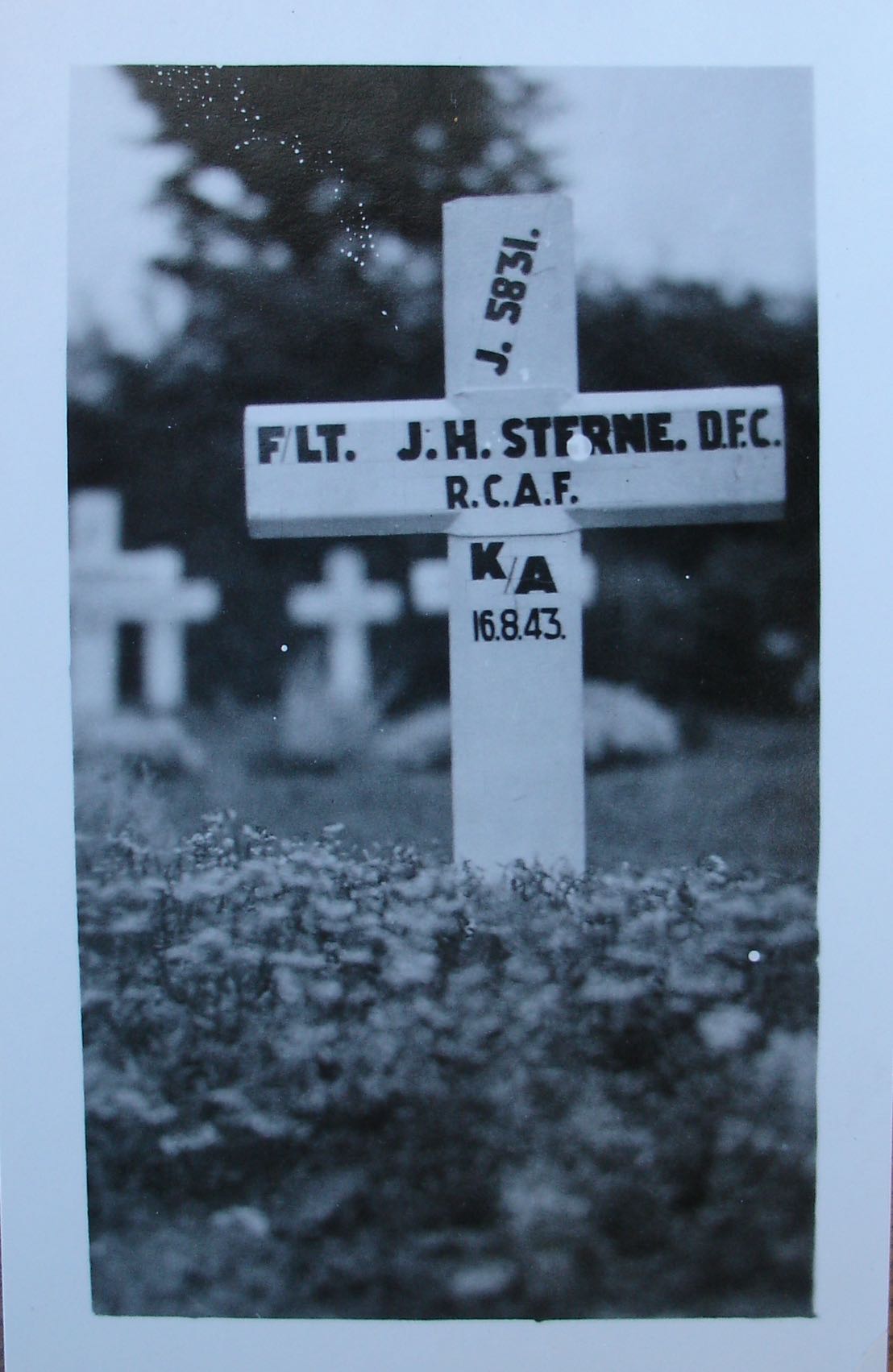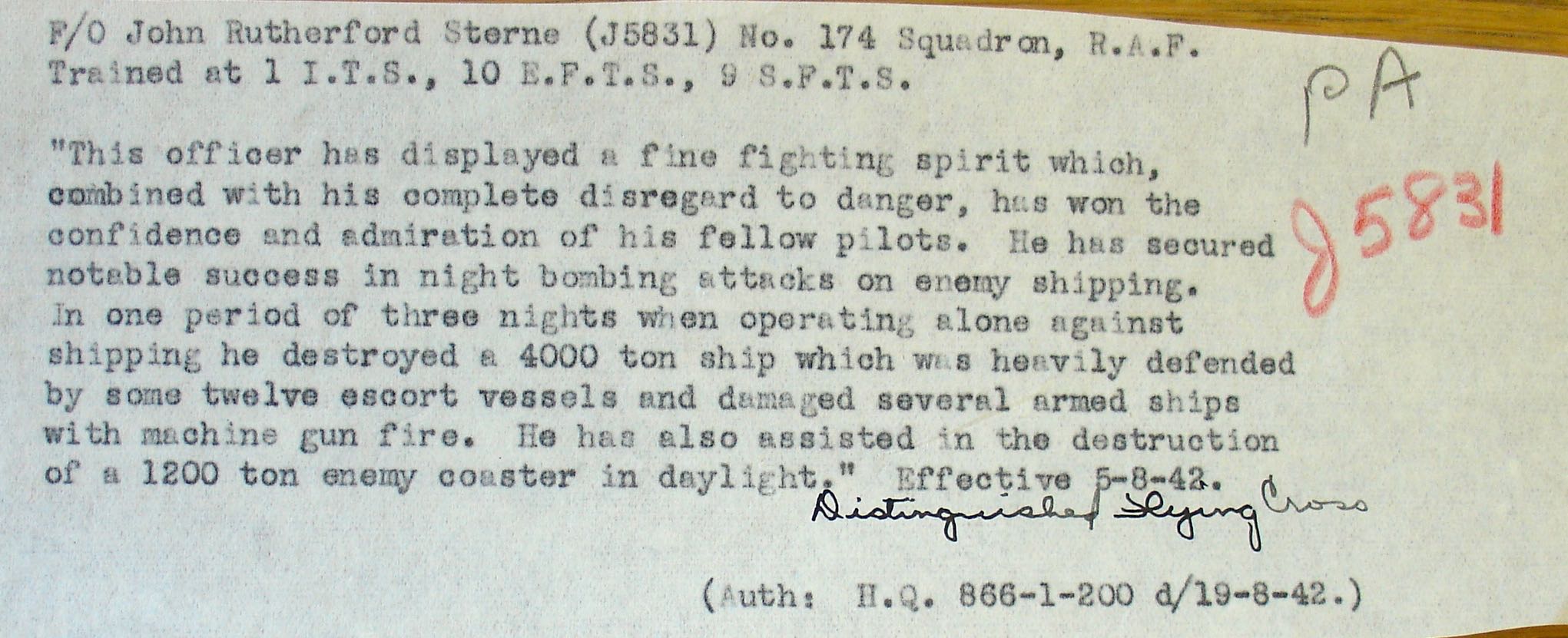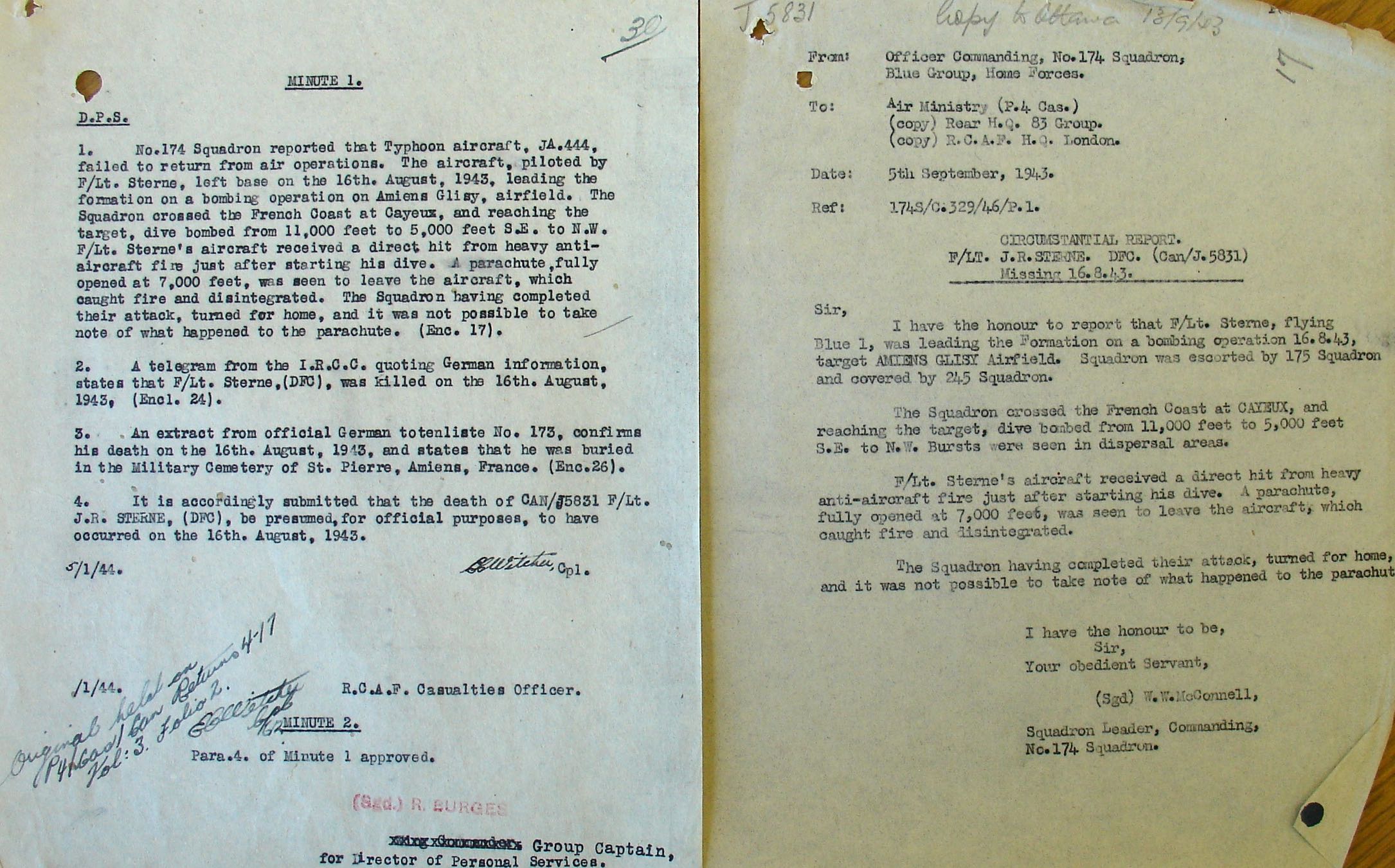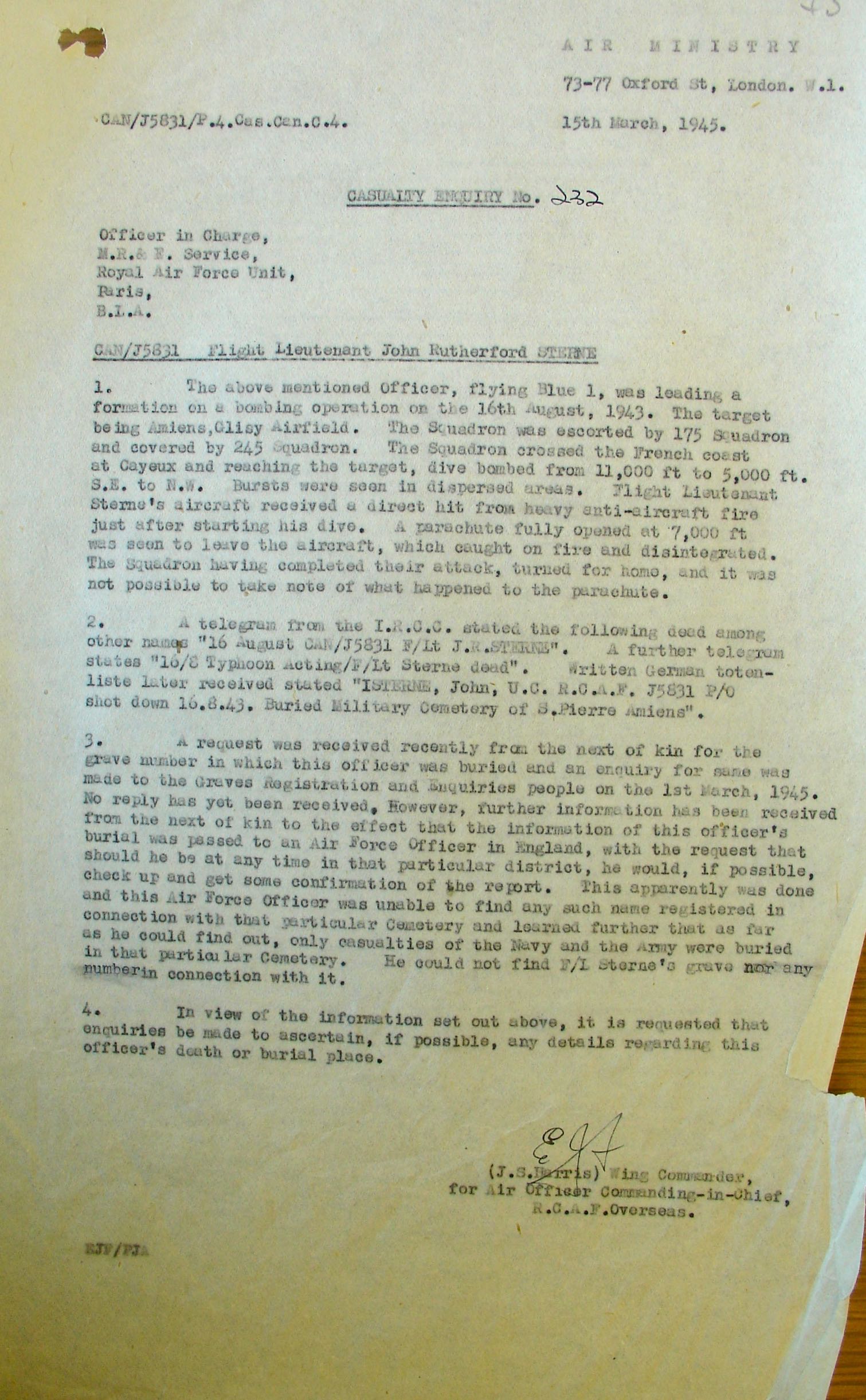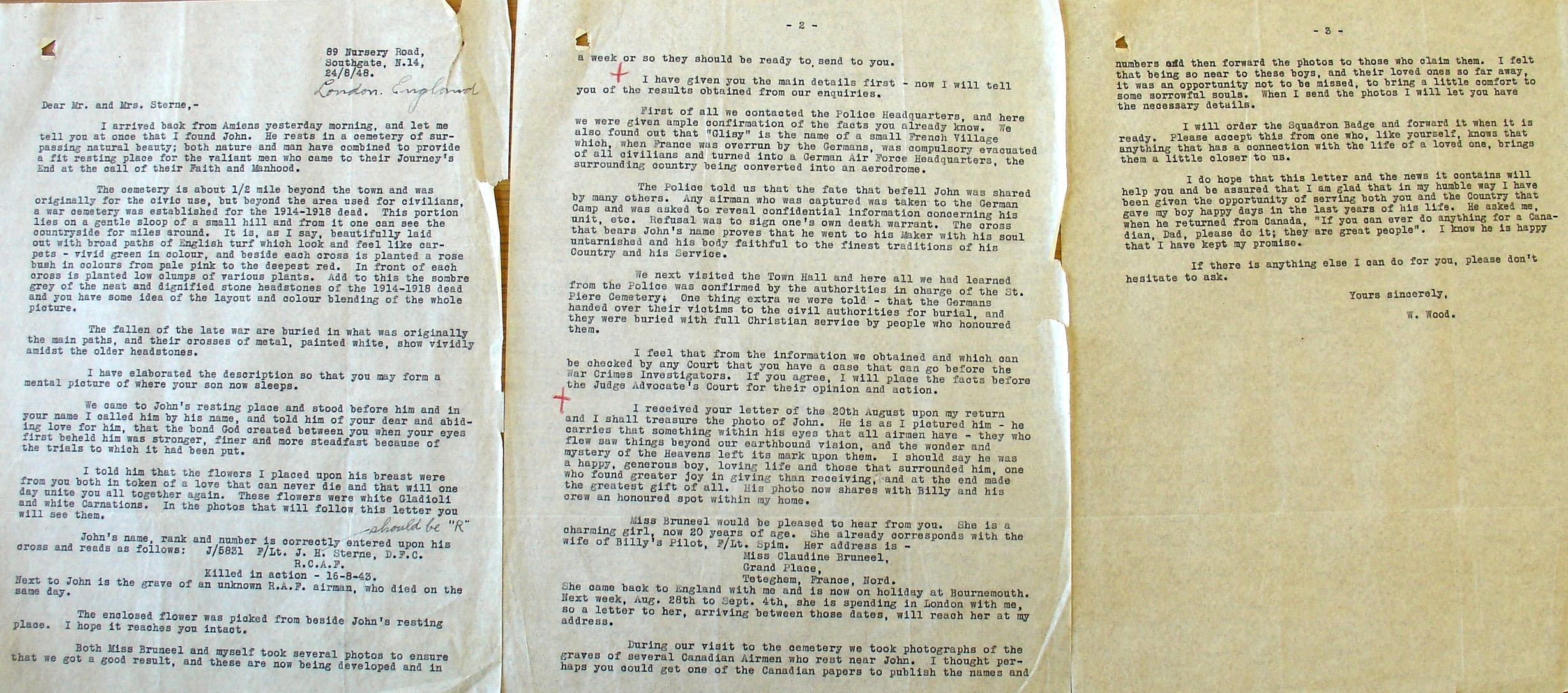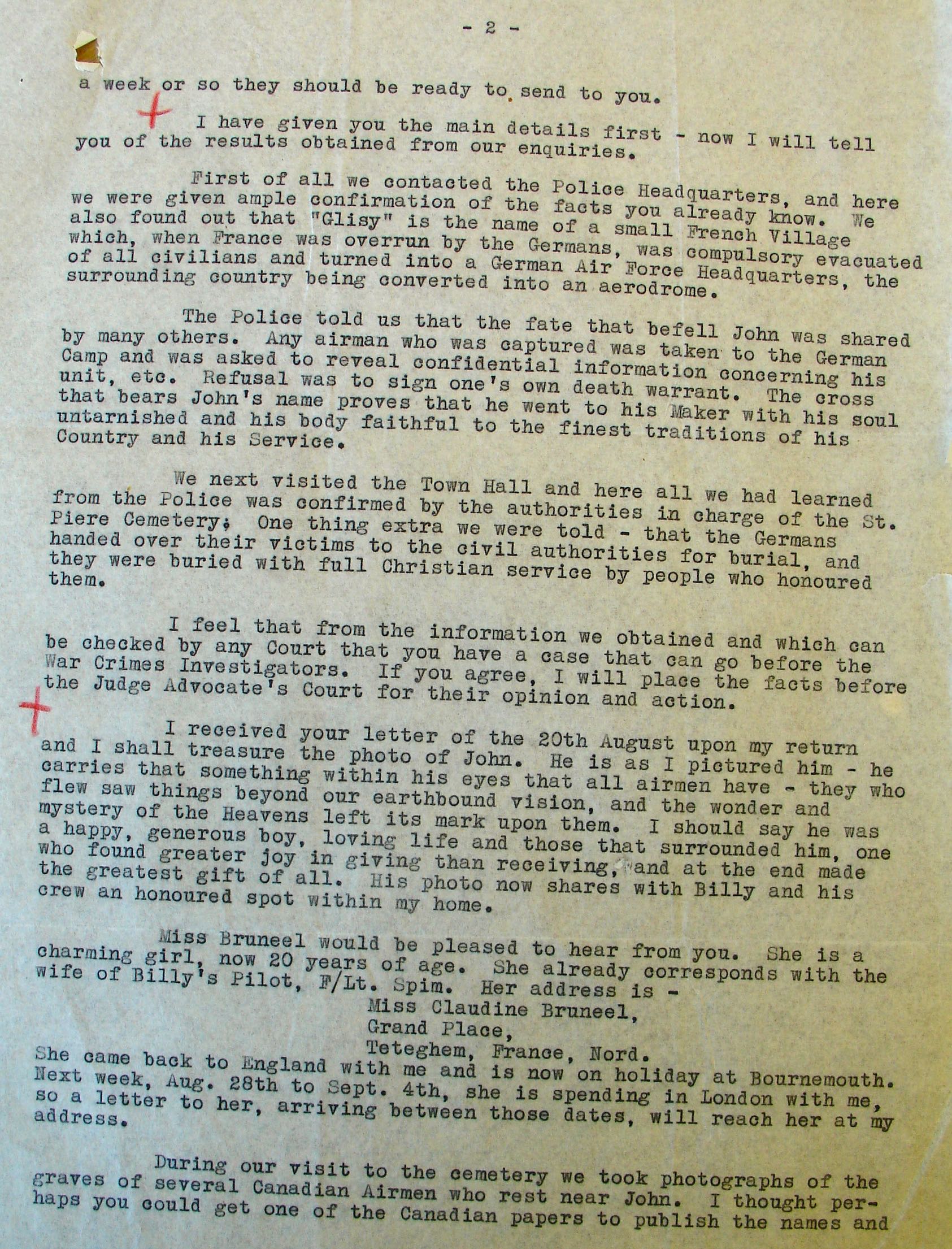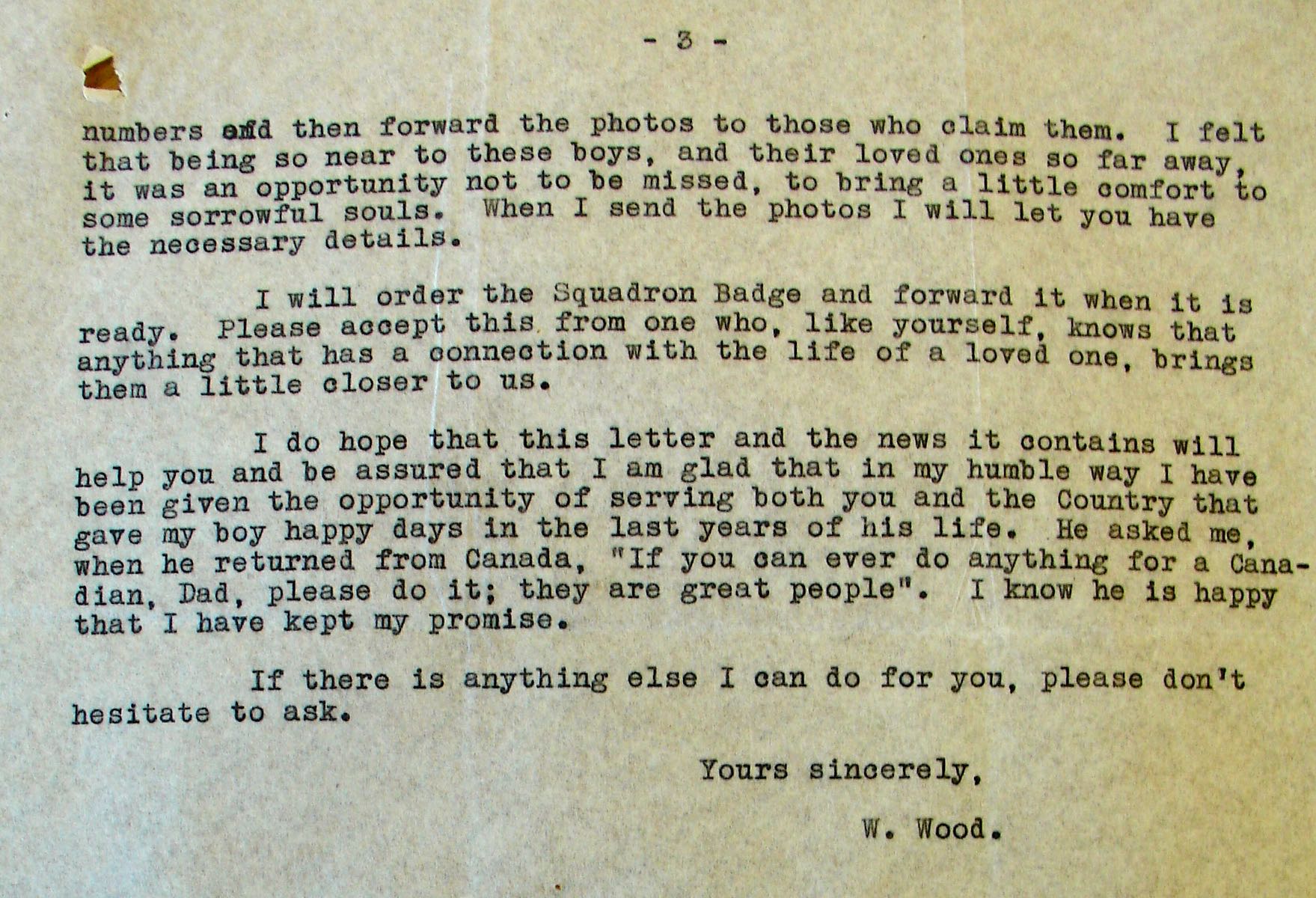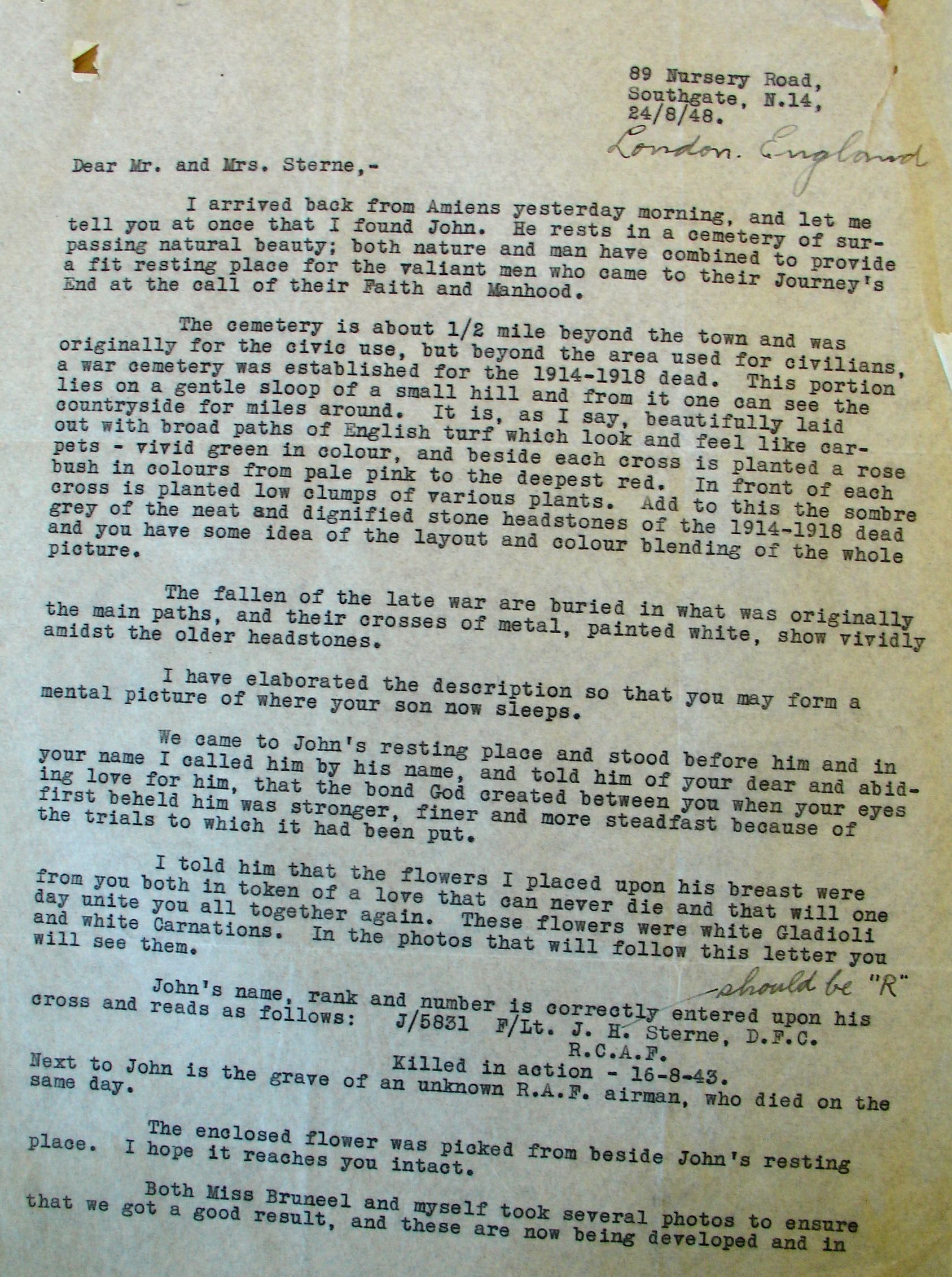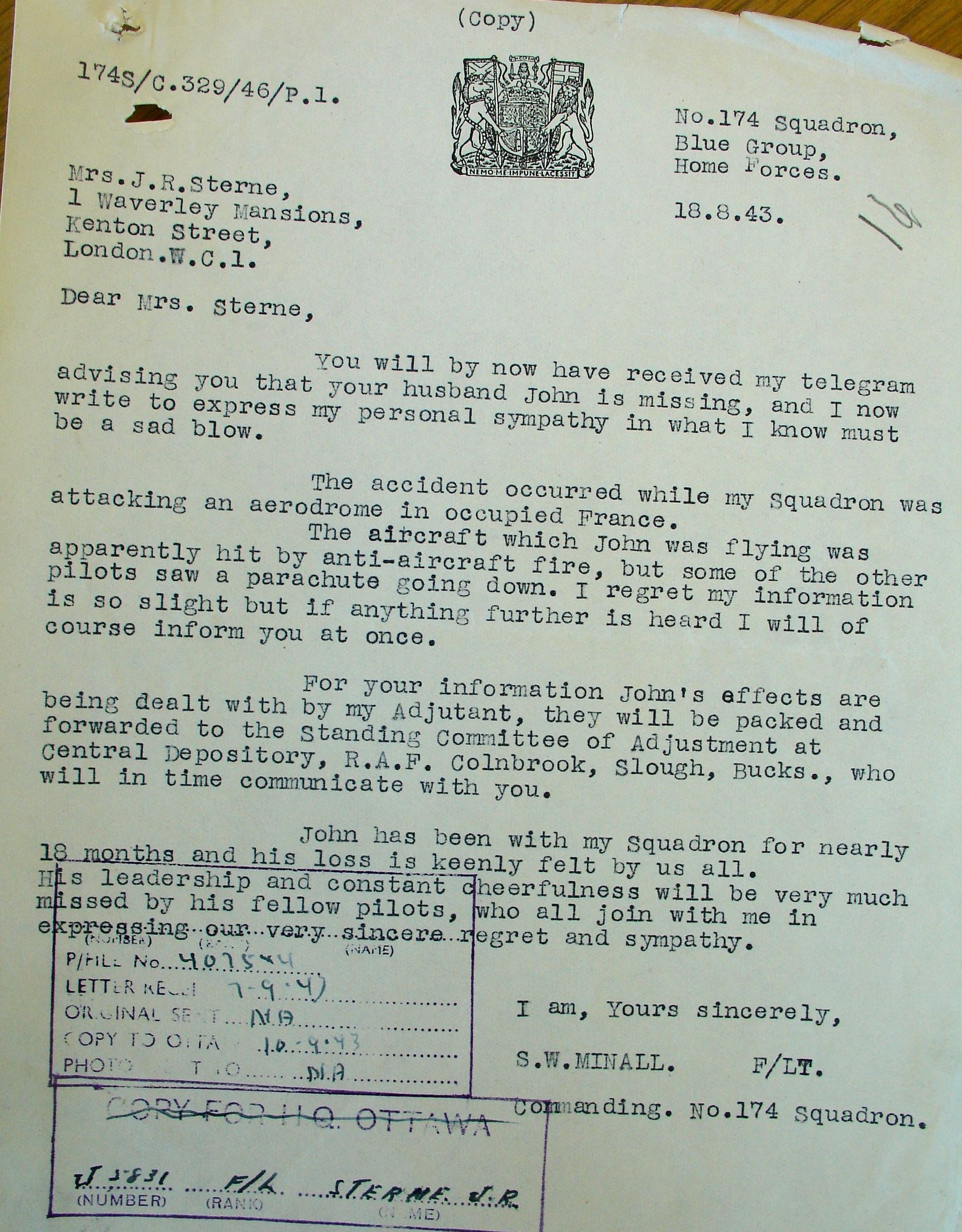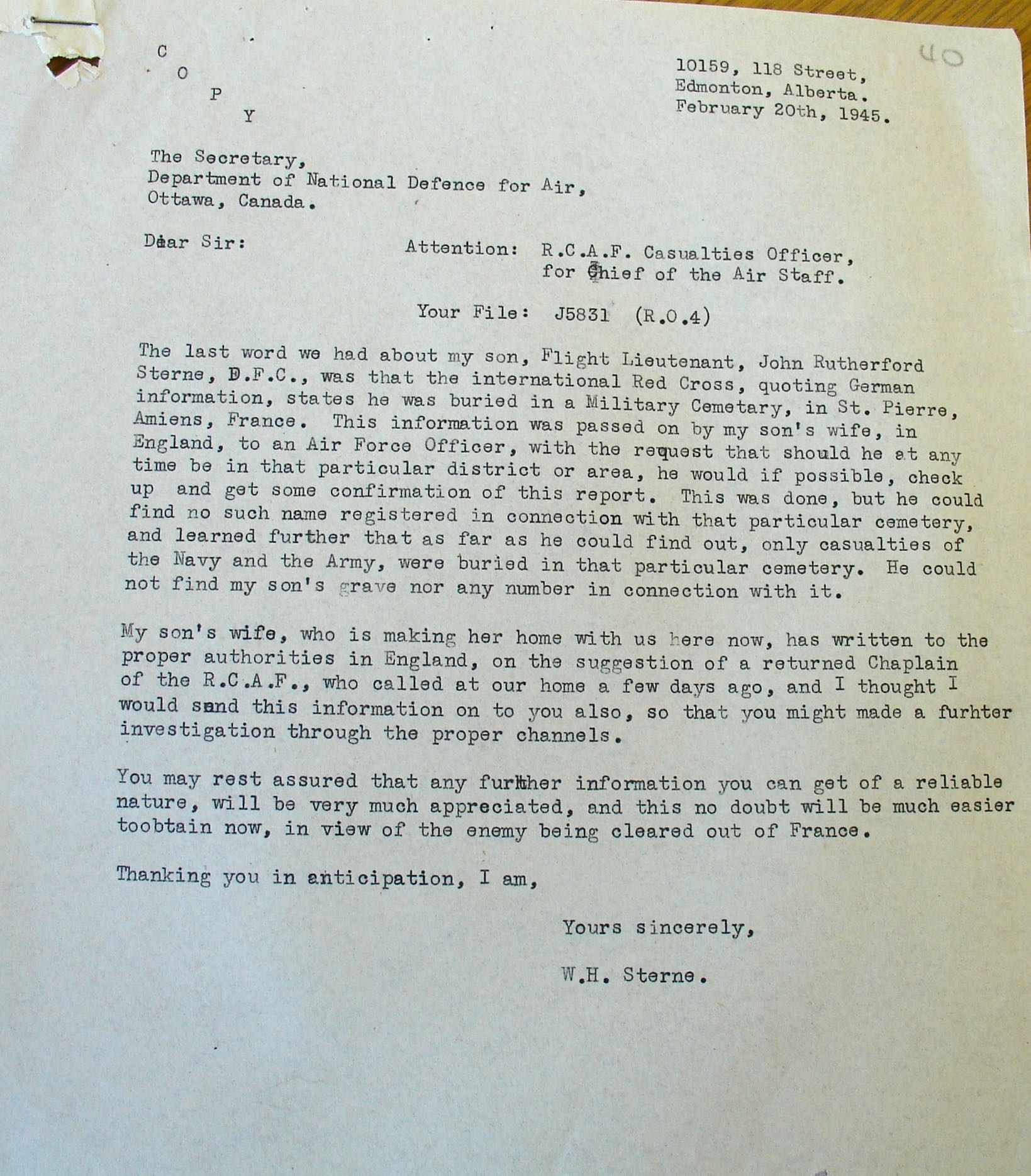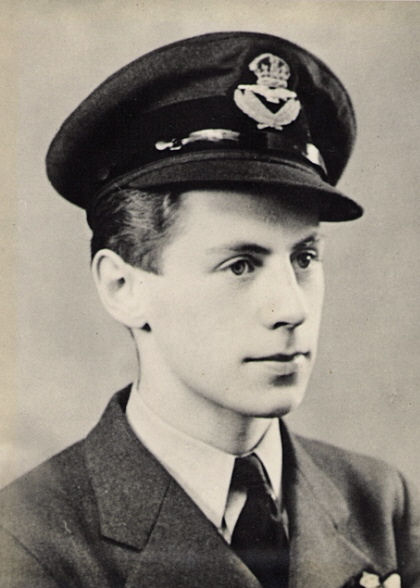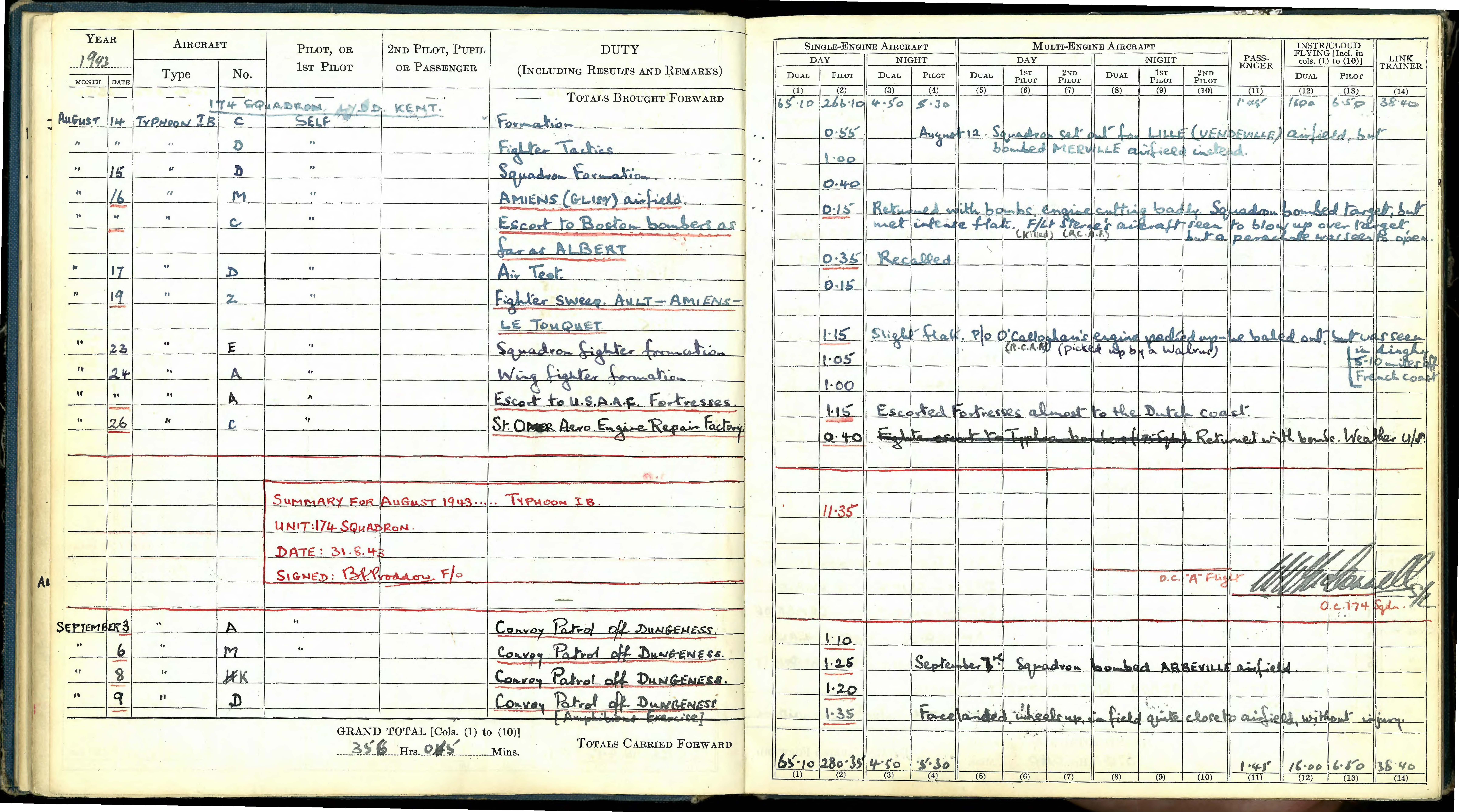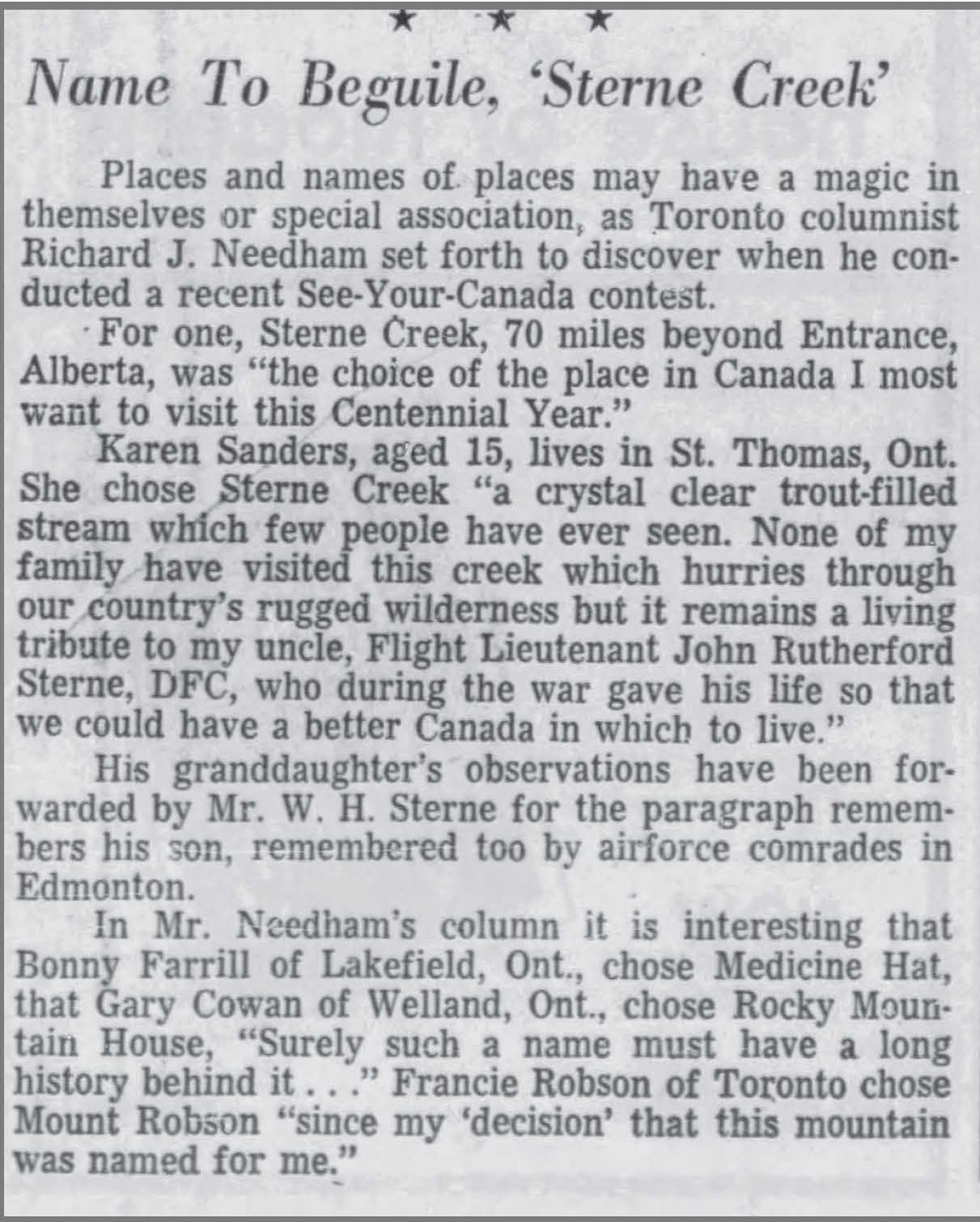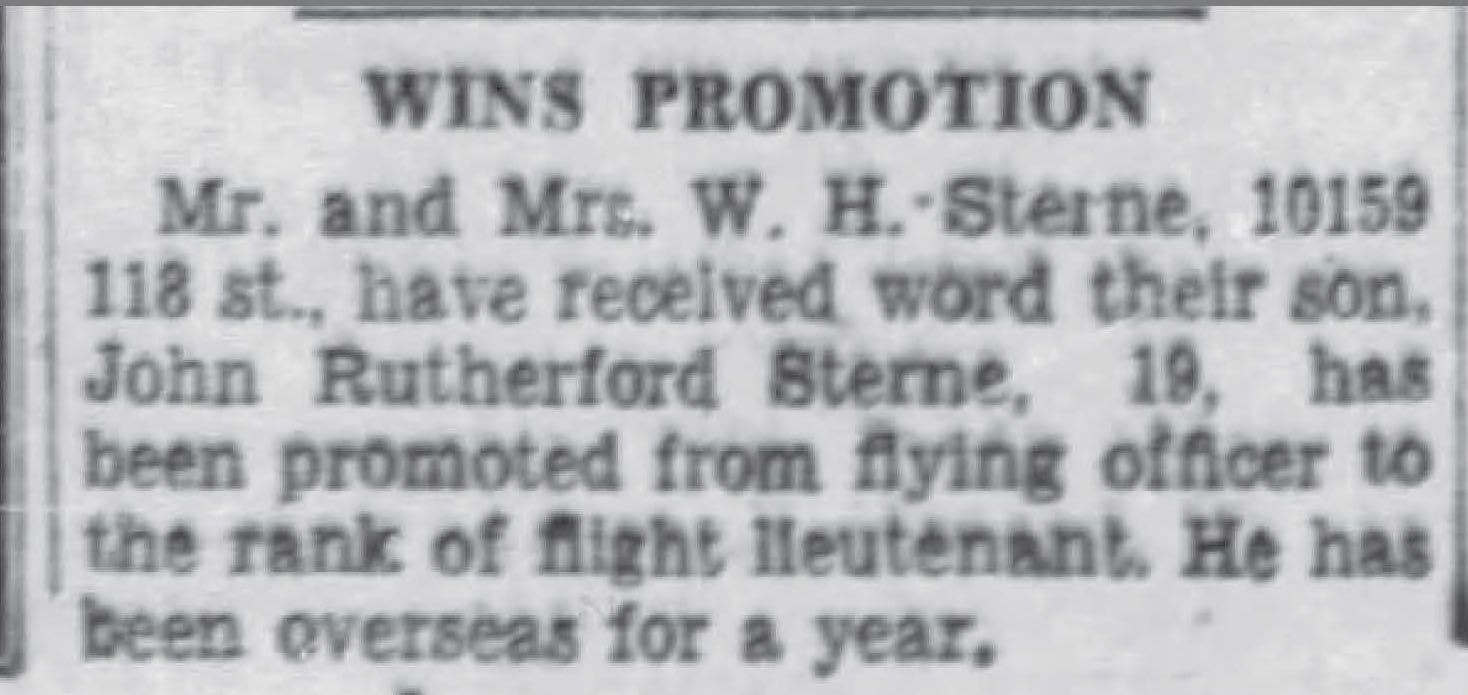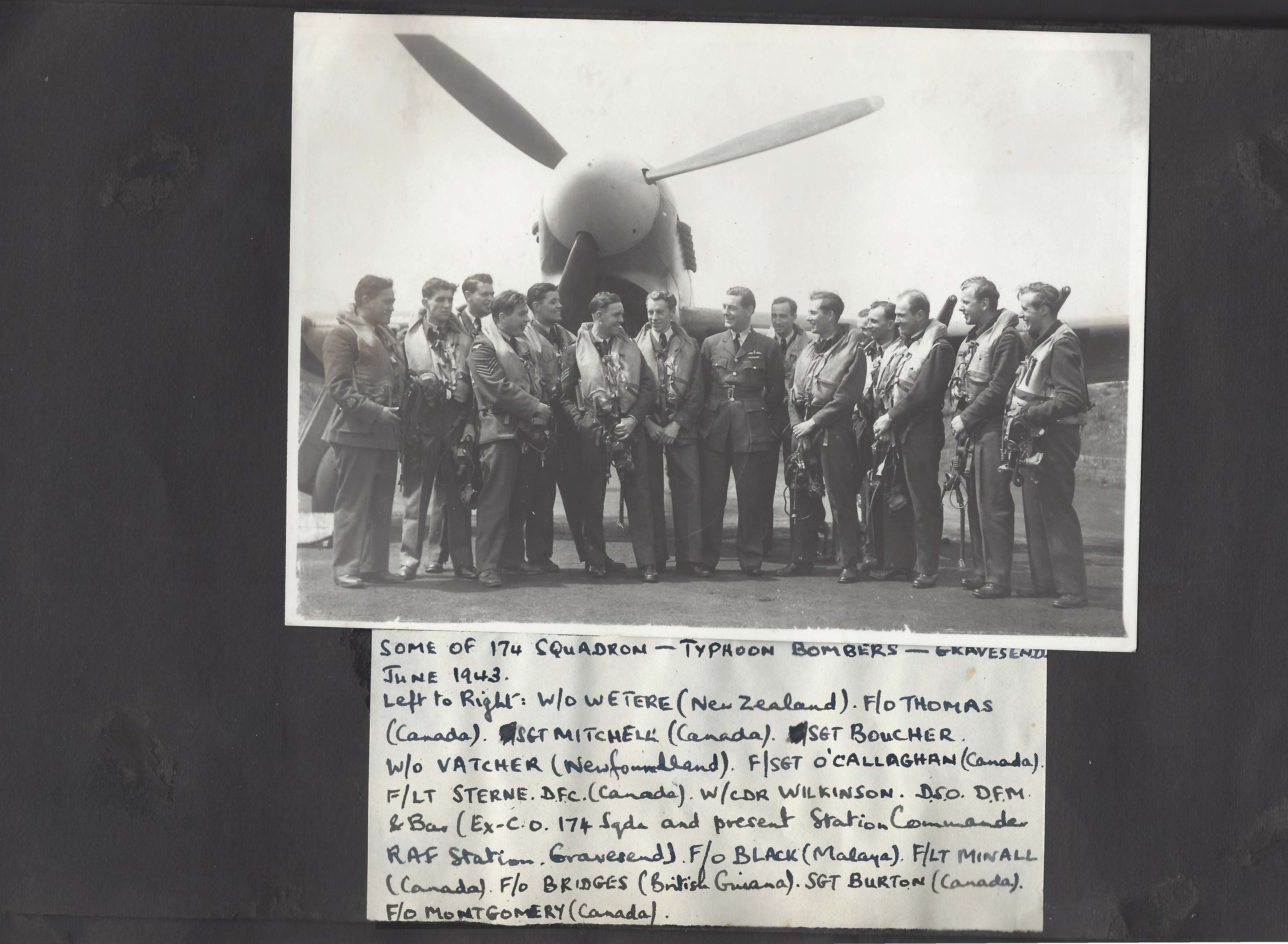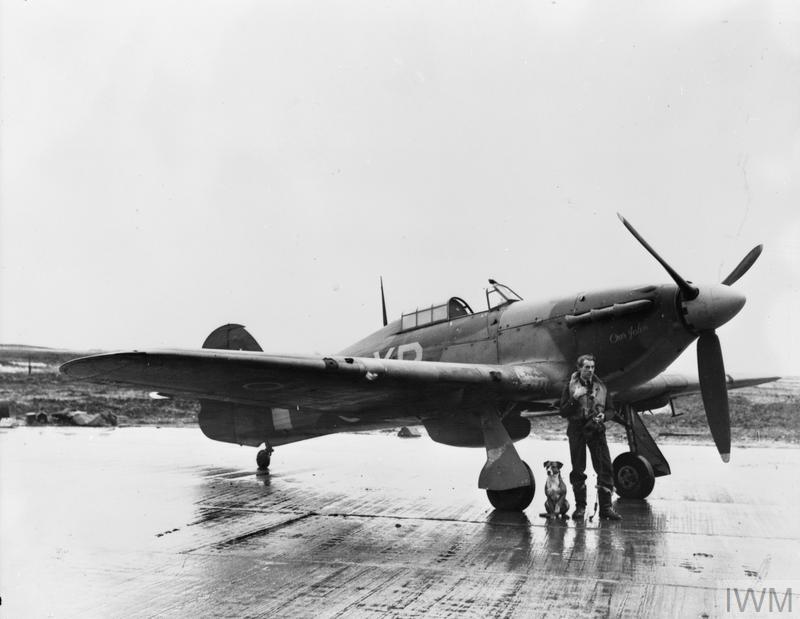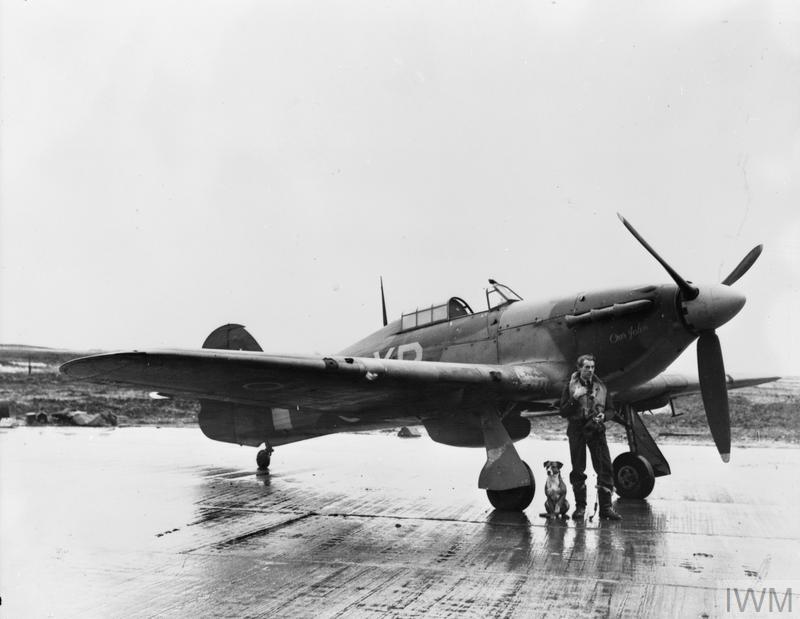 RAF 174 Squadron
John Rutherford Sterne was the son of William Harry (Manager of Beatty Bros) and Ethel M. Beatty. He had one brother, C/P Officer George Beatty Sterne, 32,RCNVR, and three sisters: Frances Elizabeth Errington, 29, Martha Alberta Sanders, 26, and Mary Priscilla Sutton, 24. The family resided in Edmonton and were members of the United Church.
Sterne was a student studying Engineering at the University of Alberta for one year prior to enlisting in the RCAF. He liked hockey, swimming and basketball. He said he did not smoke nor consume alcohol. He stood 5' 10" tall, weighing 145 pounds. He had blue eyes and blonde hair. He had worked as a warehouse shipper during the summer months. He said he had a bit of French ("slight ability to use"). He liked to read The Aeroplane regularly and read engineering books. He liked to build models. He initially indicated he wanted to be an Observer. He had flown in an airplane as a passenger four times. "I have been keenly interested in flying for about 3 or 4 years and profess to know some knowledge of British and German planes." August 19, 1940.
"Keen to serve in any capacity. Should make an excellent addition to the Air Force. Would recommend highly for the General List and Commission." October 14, 1940
At No. 1 ITS, December 23, 1940 - January 27, 1941: 27/186 in class. "This airman distinctly individualistic type. Has applied himself enthusiastically in all branches of his work. He has personal preference to be an observer, but quite willing to go as pilot. Feel he would make a good pilot."
At No 10 EFTS, January 28, 1941 - March 29, 1941: "Air sense good. Progress good. Being young, has a confident attitude, could stand checking occasionally in this respect. General flying good. Aerobatcis well above average. Could stand more instrument flying." Ground Training: 20/37 in class. "Good student. Possible officer material, but too young yet. Inclined to be a little overconfident."
At No. 9 SFTS, Summerside, PEI: "Above average in all areas. Fighter pilot recommended. An aggressive type. Progressed satisfactorily an dh has good qualifications for fighter pilot." Two accidents: Taxied into a truck due to carelessness. Ground looped damaging wing and oleo leg, due to inexperiece. "Average pilot. Navigation 76%. A confident and reliable pilot." Ground Training: "Above average student, very keen and applies himself well. Deportment good."
He was sent overseas in April 1941. He was TOS with 615 Squadron November 4, 1941, then to 32 Squadron in February 1942, then to 174 Squadron on March 10, 1942. July 3, 1943 he was transferred to HQ 121 Wing. He returned to 174 Squadron by August 1943.
On October 7, 1941, Course 8 at 53 OTU: "Keeps trying, plenty of sense, has endurance, inspires confidence, methodical, acts for reasons, has initiative and dash. An above average pilot who can be relied upon." General remarks: "A quiet and reliable type. All his flying is well finished and his formation was good from the start. He should be an asset to his squadron."
He earned the DFC in August 1942. See French website for details below.
He married Ethel Rose Ward, 18, on August 5, 1943, at Christ Church, London, England. She lived at 1 Waverly Mansion, Kenton Street, London, England. By March 1945, she lived at 10159 - 118 Street, Edmonton with the Sterne family. She was remarried as of February 1950 and became Mrs. Hanson, 407 Ashland Avenue, River Forest, Illinois.
On August 16, 1943, he was killed flying Typhoon JP444. He was hit by flak while flying over France during Ramrod 204. See above images for more details.
In a letter dated September 24, 1948, Mr. Sterne was told, "Concerning information which was conveyed to you by a member of your son's Squaron, that he had baled out, landed safely and was afterwards shot by the Germans, it is noted that you conveyed the same information here in your letter of August 22, 1945. It was promptly conveyed to our Overseas HQ who made contact with the Squadron, but could not obtain any record of such information...should this information become available, it would be forwarded here and then passed to the War Crimes Investigation Unit."
LINKS: