Joseph Rene Roland Boyer J18960
January 30, 1917 - February 2, 1944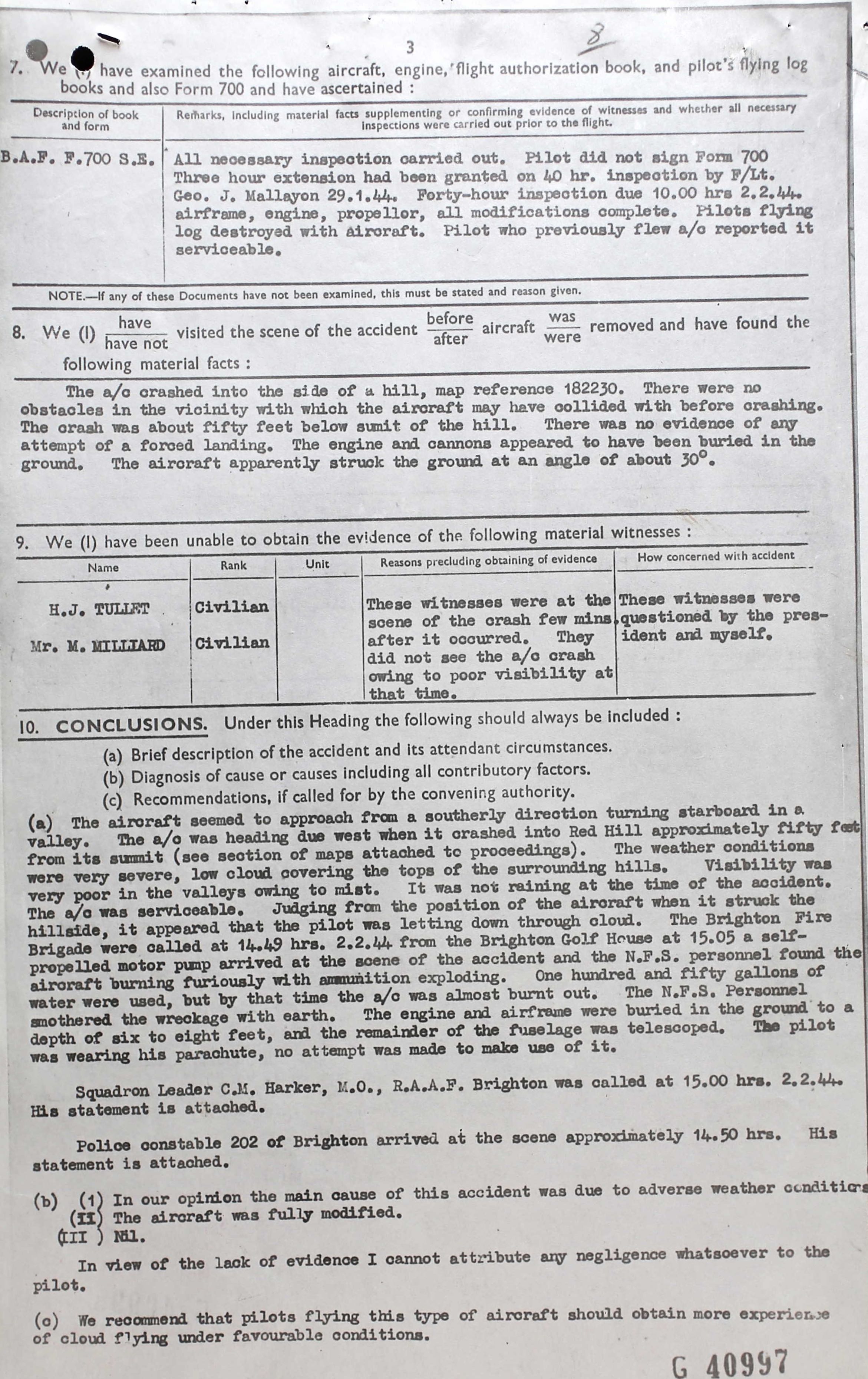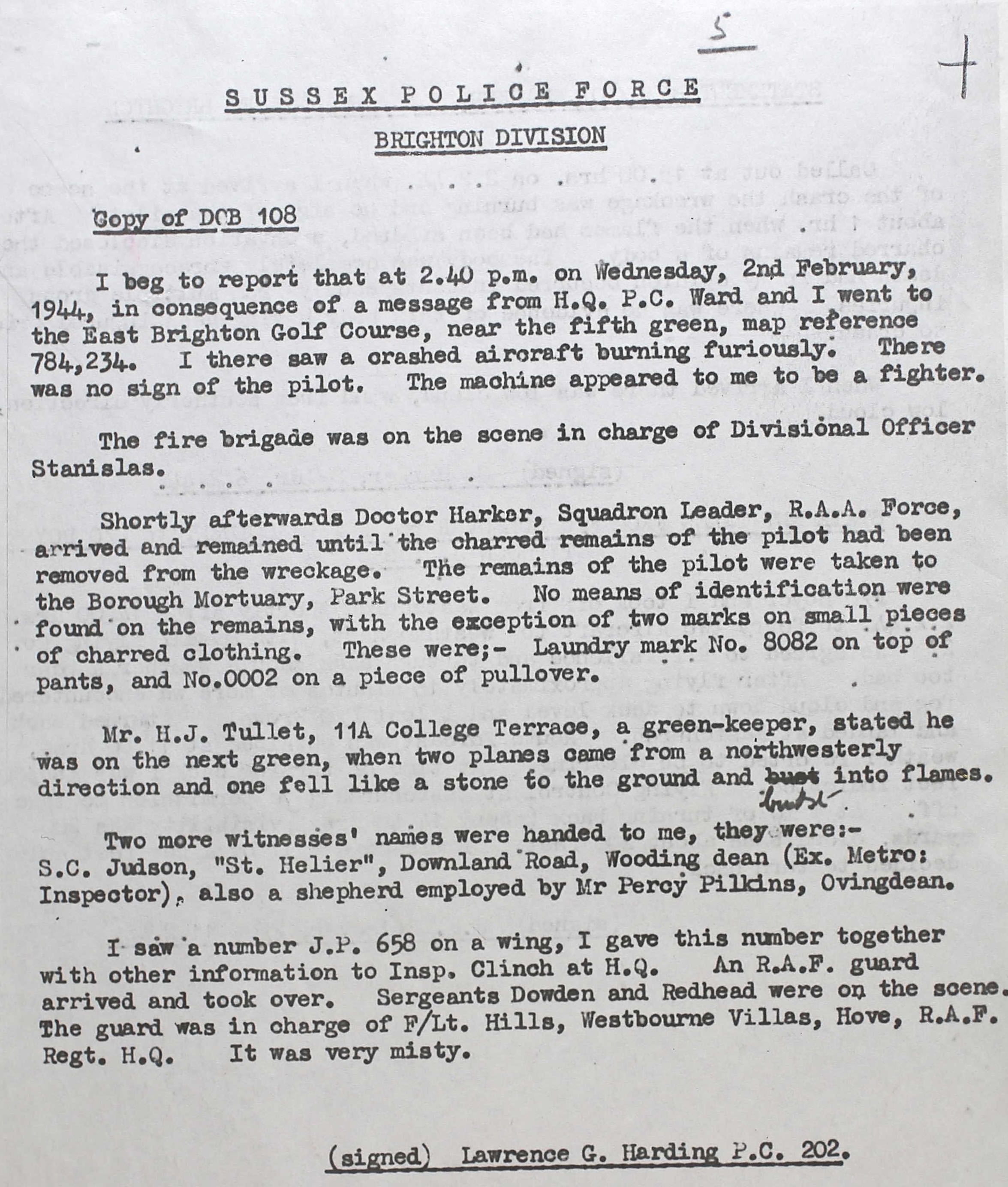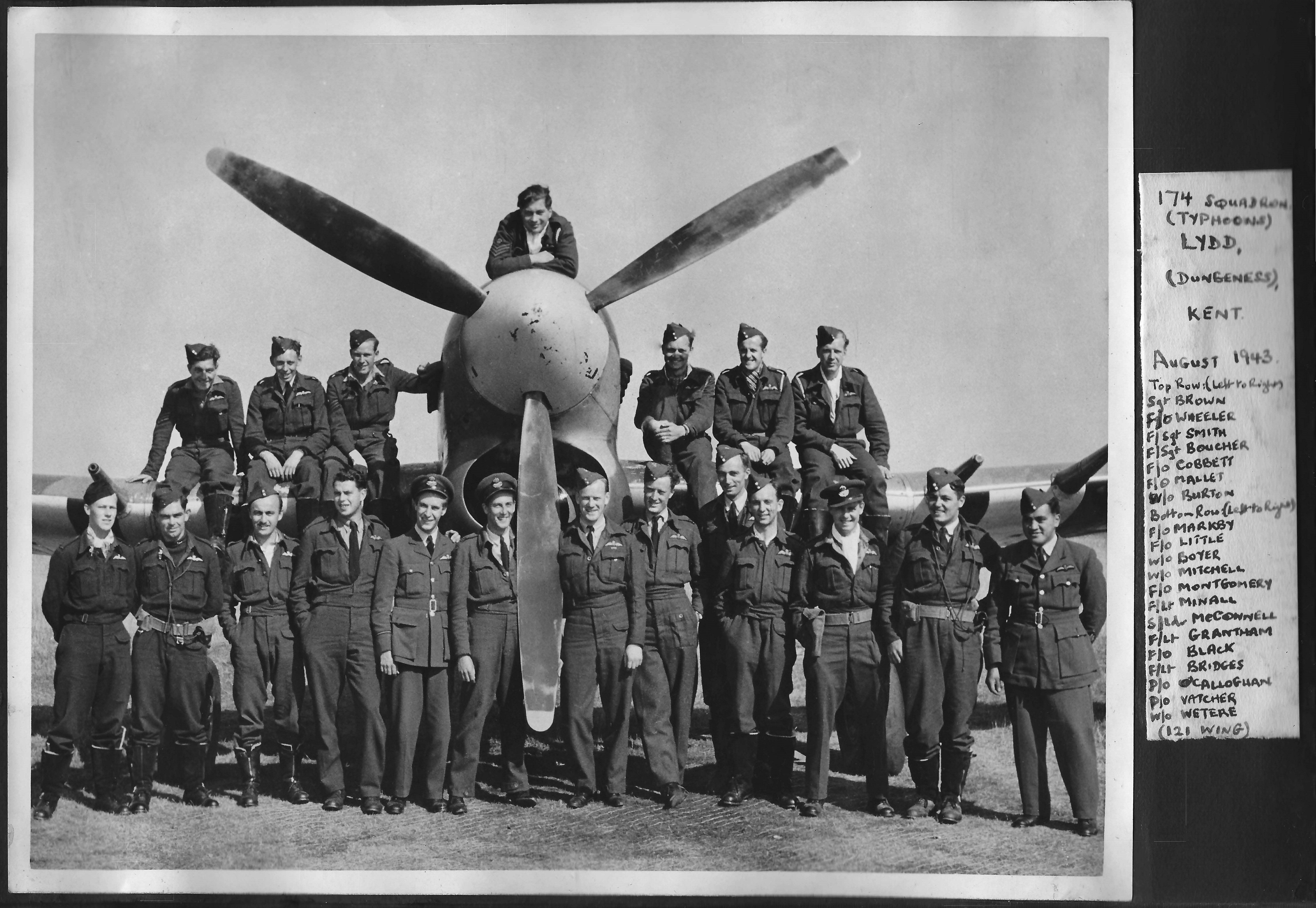 RAF 174 Squadron
Joseph Rene Roland Boyer was the son of Eusebe and Evangeline Cormmier Boyer of Ile Perrot, Vaudreuil Country, Quebec and the husband of Mary Patricia Boyer, also of Ile Perrot. They married on November 29, 1941.
Boyer was born in Montreal, Quebec. He had one younger brother, Jean Louis Boyer, and one older sister, Marie Rollande Boyer. At time of enlistment, 'Roland' was a student at O'Sullivan Business College (stenographer, dictaphone) and College Bourget. He had completed classical courses, plus one year of business college, and had worked for six months as a shipper in the Department of General Steel Wares. He listed hockey, skating, and baseball as his sports of preference and no hobbies. He was considered to be "a lad of good average intelligence, mild in manner. Appears fairly well adjusted and fairly self-confident. Is not aggressive." He had brown hair and brown eyes, stood 5'6 1/4" tall and weighed 134 pounds.
He went through the BCATP starting in Quebec, March 15, 1941. He went through Montreal, Victoriaville. St. Eugene, Uplands. He was sent to Debert, NS, December 3, 1941 and was overseas by January 1942, finding himself at 17 AFU February 2, 1942 and 56 OTU by March 1942. he was transferred to 174 Squadron May 1942. He was AWL in June 1941, August 1941, December 1941 and January 1942. He forfeited pay and was reprimanded. At SFTS, Ground Training, comments made were, "Handicapped by language. Might be a good student if he understood English better and was not so lazy. Did not pay very good attention in class. Will not speak up if he doesn't understand work and lets it go." Flying at SFTS: "Average pilot with no outstanding faults. Quite reliable and fairly steady. Instrument flying good average." He was 54th out of 61 in class. "Progress satisfactory. A high average flying ability. Lacks spirit. Is very quiet. Wants fighter pilot."
At Training Wing, 56 OTU: "Good average. He flies monthly and well. His formation is very steady and he is sensible. A quiet NCO whose ground discipline is excellent and would make a good officer with experience."
Boyer was involved in an accident, resulting in a slight head injury on February 12, 1942 at 17 (P) AFU, RAF Watton Station. He stated, "At 10.55 on February 12, I took off with P/O Wall in Master DK.867 to received dual instruction. When approaching to land the fifth time, I was in control of the aircraft and preparing to make a glide approach. As I flattened out, I saw another aircraft between the engine and the starboard wing. As I was about to apply the throttle, P/O Wall took over the controls. We struck the other aircraft, our starboard wing hitting the canopy of the other. We shot upwards and came down on the nose and starboard wing. I immediately looked round and sawy P/O Wall leaning forward in an unconscious state. I was not aware of being hurt myself until I saw the blook on my jacket."
Boyer was killed on February 2, 1944, just a few days after his 27th birthday, flying Typhoon JP658, one mile east of Brighton. A Court of Inquiry was struck. He had 120 hours on the Typhoon. Visibility was 300 yards, cloud 10/10, 300 feet, W.V 10-15 mph, west to l. west. Very misty. F/O J. M. Bolsover reported, "P/O BOyer and I took off from Eastchurch shortly after 1400 hours 2.2.44 to ferry two aircraft to Westhampnett, with myself flying No. 2. We agreed to R.T. silence and to turn back should weather appear too bad. After flying approximately 15 minutes or more, we encountered fog and cloud down to deck level and I lost P/O Boyer. I turned back and landed at Eastchurch. Route forecast was obtained at 11.00 hours weather reported to be clearing. At time of turning back, I was at 300 feet indicated. Flying Control at Eastchurch gave permission to take off. At time of turning back, about 14.40 hours, visibility was 200 yards, cloud base 200 feet. I missed a hill by a few feet and decided to turn back." Conclusions: The aircraft had struck the ground at an angle of about 45 degrees near the top of the hill, slope about 30 degrees, approximately 500 feet above sea level, with considerable force. Pieces of the machine were scattered 150 yards and the aircraft had burnt out. F/Lt J. Stopworth noted, "From the position of the flaps, and selector lever, it did not appear that a force landing had been anticipated, and an examination of the wreckage gave no indication of a shortage of fuel or failure of either airframe or engine in the air." It was decided that the cause of the accident was due to adverse weather conditions. No negligence whatsoever was attributed to the pilot. It was recommended that pilots flying this type of aircraft should obtain more experience of cloud flying under favourable conditions.
LINKS: