Kenneth Allan Buckley J6237
February 20, 1920 - March 1, 1944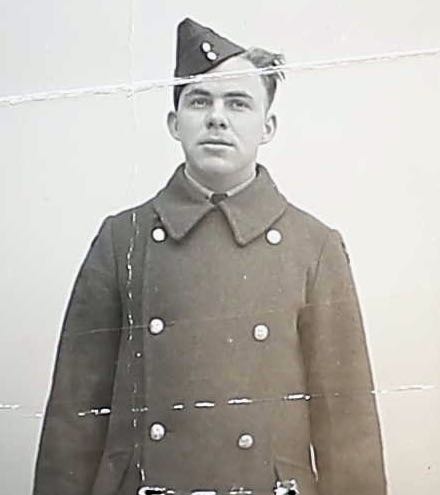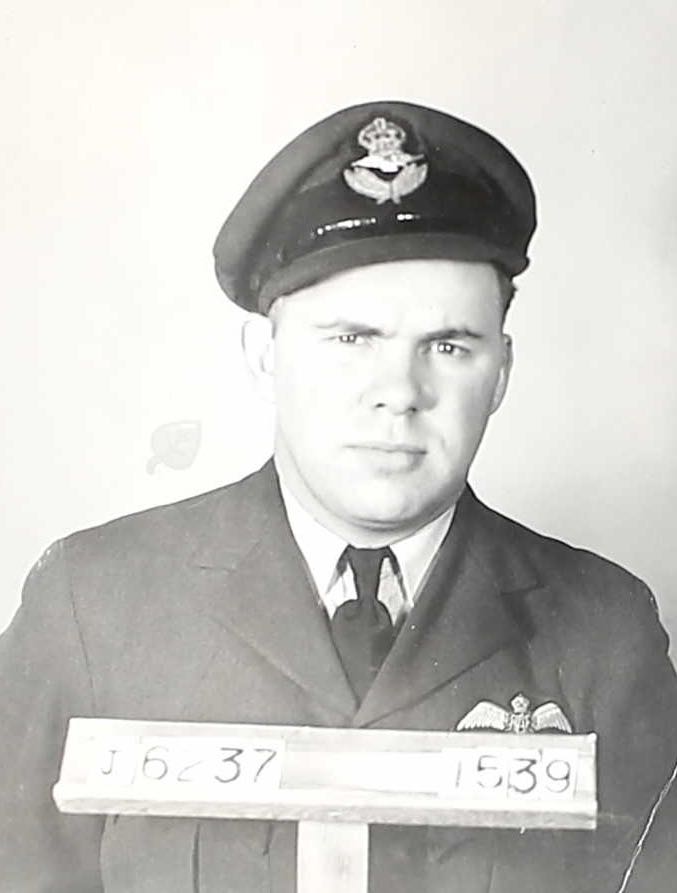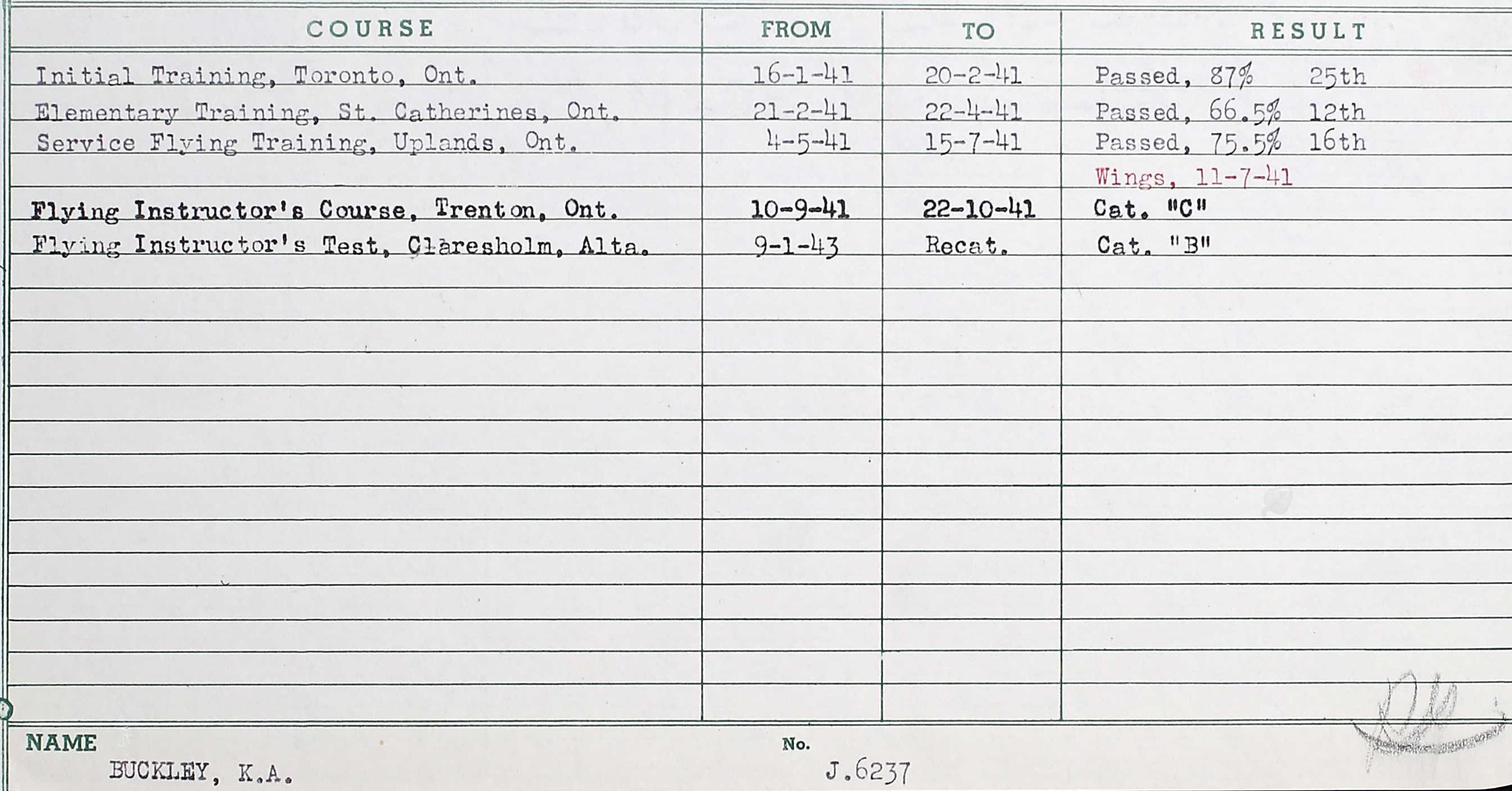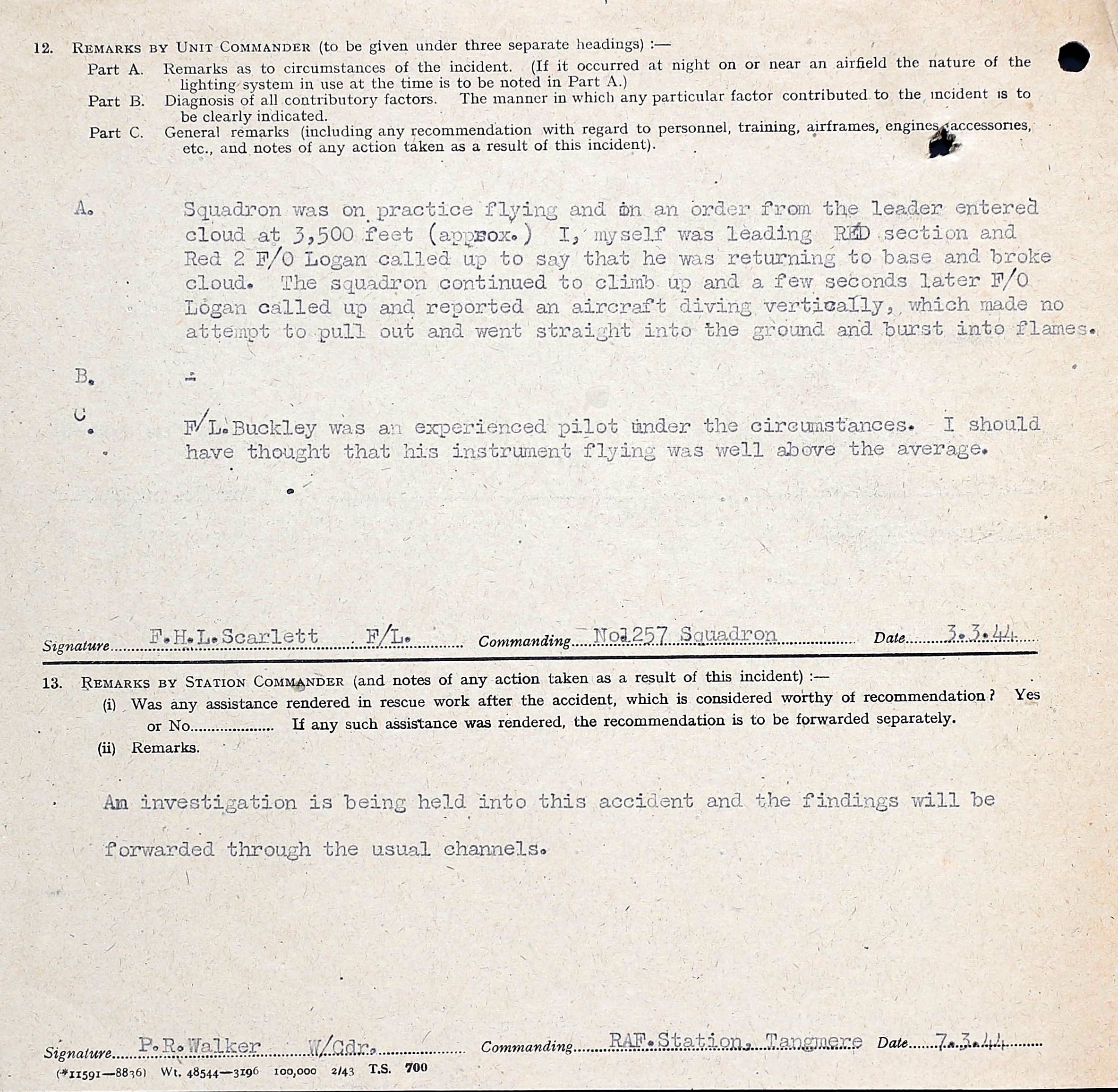 RAF 257 Squadron
Kenneth Allan Buckley was born in Squamish, BC on February 20, 1920 to Francis Richard (locomotive engineer) and Doris (nee Galbraith) Buckley. He had one younger brother, Brian Richard, 17, and had a second brother (David Franklin) who was killed in an accident on August 30, 1932. The family was Anglican.
He had worked for the Pacific Great Eastern Railway Company as a railroader doing electric welding and was a carman's apprentice prior to enlistment in June 1940 in Vancouver. He liked basketball, baseball and track. He did not list any hobbies. He stood 5' 7 1/2" tall and weighed 170 pounds. He had light brown hair and blue eyes. He wanted to stay in the RCAF after the war.
He was assessed. "Personal history favourable. Overweight, but in very good physical condition. Fit for full flying duties." Buckley indicated that if he was not accepted for pilot, he would become a wireless operator or an air gunner.
Buchanan progressed through the BCATP: Toronto, St. Catherines, Uplands and Trenton. He received his wings in July 1941. He was at FIS, Trenton for six weeks in the fall of 1941. He also had been at No. 37 SFTS, Calgary, Carberry, Manitoba, No. 1 SFTS Claresholm, No. 5 EFTS, High River (until January 31, 1943). He was sent to Halifax at the end of March 1943 to head overseas.
By June 1943, he was at 17 (P) AFU, then to 59 OTU in August 1943. At 17 (P) AFU: "A good average pilot who has made steady progress. His close formation is good. In battle formation, he keeps well up and has his eyes open. His low level bombing showed improvement during the exercises and he did some excellent air to sea cannon firing. His navigation is good." He was at 257 (Tangmere) Squadron by February 1944.
Buchanan was considered a very satisfactory instructo at No. 33 SFTS, Carberry, Manitoba. He was keen and hard working, and took an enthusiastic interest in Station sport. While at No. 5 EFTS, Buchanan was ill and spent a great deal of time away, and it was noted that he had no station interests except work.
He was killed on March 1, 1944 flying Typhoon 1B JP507 on formation practice at 1550 hours, West Harting, north Petersfield, Hants. F/L F. H. L. Scarlett said: "Squadron was on practice flying and on an order from the leader, entered cloud at 3500 feet. I, myself, was leading RED section and Red 2 F/O Logan called up to say that he was returning to base and broke cloud. The squadron continued to climb up and a few seconds later, F/O Logan called up and reported an aircraft diving vertically, which made no attempt to pull out and went straight into the ground and burst into flames. F/L Buckley was an experience pilot under the circumstances. I should have thought his instrument flying was well above the average."
Conclusions: "The pilot of the aircraft allowed it to become out of control while flyiing. On breaking cloud at 2000 feet, probably after an inverted dive or in stalled condition, and having insufficient height in which to recover he jettisoned his doors with the intention of baling out. Before he had time to bale out, the aircraft crashed." The plane was completely destroyed by impact and fire. Buchanan's funeral took place at 3:00 pm on March 6, 1944 at the Brookwood Cemetery, Brookwood, Surrey, England.
On July 24, 1942, Kenneth Buckley married Katherine Mary, 24, of MacGregor, Manitoba. Together they had a daughter, Sharon Irene, born August 7, 1943.
LINKS: