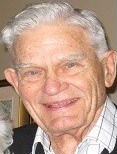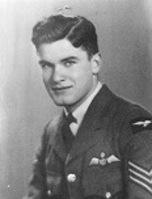 RAF 137 Squadron
Graham David Kennedy joined the RCAF on July 1, 1941 at the age of 18. He earned his wings in 1942 and flew over Normandy in a Typhoon, serving with 137 Squadron, 124 Wing, RAF Second Tactical Air Force. He was shot down by anti-aircraft over Holland in November 1944. His injuries included a broken back and concussion. Sadly, his brother, Bill, whose plane was downed two weeks earlier did not survive.
Graham married Helen in 1949, together having five children and later, six grandchildren.
Graham graduated with a Mining Engineering degree from the University of Toronto in 1950 and had a career in the mining engineering industry until he retired in 1986.
Links: