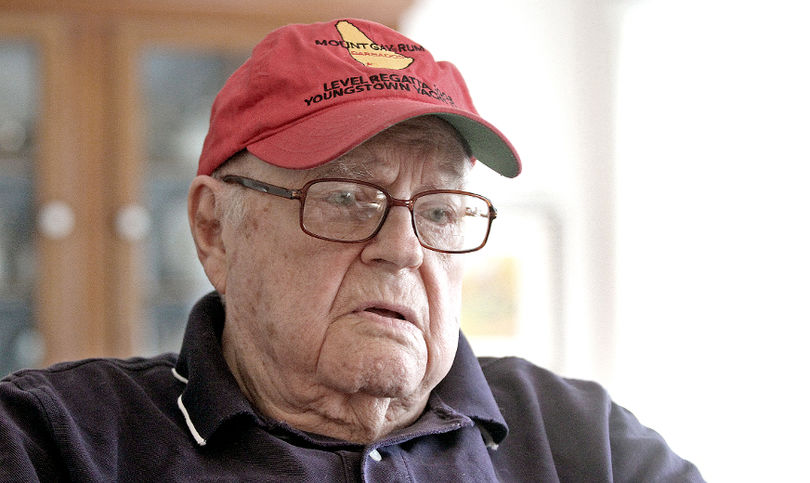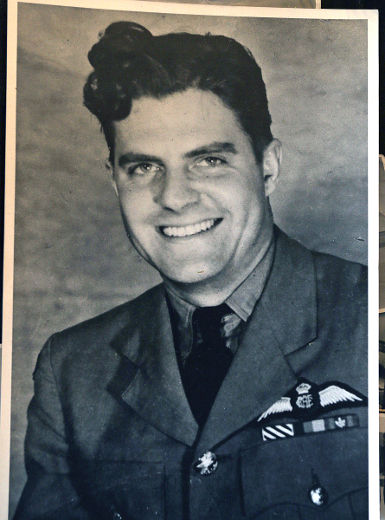 RAF 175 Squadron
Information from article by Alison Langley, Niagara Falls Review on June 6, 2014.
Norm was 19 when he signed up with the RCAF in Toronto, Ontario. In December 1939, he began training for his pilot's wings. Norm was sent overseas in 1941 and flew 90 operations in bombers and fighter planes over France, Holland, and Belgium.
Norm was described as a "keen and enthusiastic officer who set an example for the rest of his squadron." In 1944, he was awarded the Distinguished Flying Cross. "This officer never misses a chance of taking part. He has good record of sustained effort. His 32 dive-bombing attachs were particularly worthy of notice."
Flying the Typoon, he took part in the Dieppe raid when he led his section in low level attacks on gun position. During anther dive bombing attack in France, he was very badly shot up and in spite of severe damage, he was able to bring himself home.
During his flying operations, Norm felt invincible. "You always thought you would make it back, somehow. You thought you were immortal. You always thought it would be the other guy."
Preparing for the reunion of Typhoon pilots in Ottawa in 2014, Norm told the reporter, "The only reason the last remaining Typhoon exists is because the RAF loaned it to the Americans for testing and someone discovered it after the war. Otherwise, it would have been scrapped."
From an interview with Anne Gafiuk:
Norm Howe flew five different aircraft before he ever drove a car, not getting his driver's license until 1946.
He said of the Typhoon, "It was a wonderful aircraft. It was extremely powerful with four cannons, rockets and bombs. It was a multi-task aircraft."
He talked about his leaves. "There were private clubs in London. I loved London. It was interesting. We did some pub crawling!"
He said that living in tents was hard. "It was tough, and nothing like camping! Food wasn't great. We were heavily rationed. But the army always had it much worse. I was amazed to see what could be done with the food given. We were scrounging around to meet the farmers."
He spoke highly of the mechanics. "They kept us going in all kinds of weather, out in the open."
His logbook was kept very minimal. "If something happened that was interesting, I would write more."
His CO was a permanent force RAF: Michael Engel-Finch. "He was good to me. I never had a problem with the RAF. We had Aussies, New Zealanders and Czechs on our squadron."
As he told the reporter in 2014, he had been shot up flying the Typhoon. "I was hit by flak a number of times. Memories are funny things. I never lost a Typhoon. We did not practice bailing out. We had our parachutes! And I preferred to fly the aircraft as long as it was airborne."
He explained, "Occasionally, we'd go on rhubarbs and did some night flying in Typhoons and it was easier because of fewer distractions. In the daytime, everything could be seen." And the enemy could see them, too. "We were looking for targets of opportunity."
After the war, Norm worked in the insurance business.
Norm was invited to come back to the RCAF a few years after the war. "But I was married to my high school sweetheart and we had a couple of children by that time." During the war, his wife was a CWAC and was an expert in night vision, and remained in Canada.
Link: