Russell Murray Coutts J22152
November 6, 1916 - March 27, 1944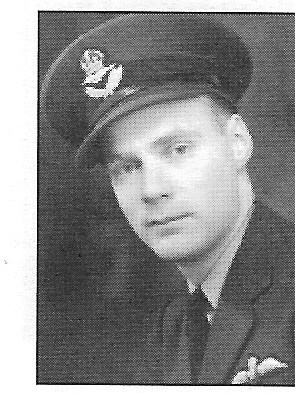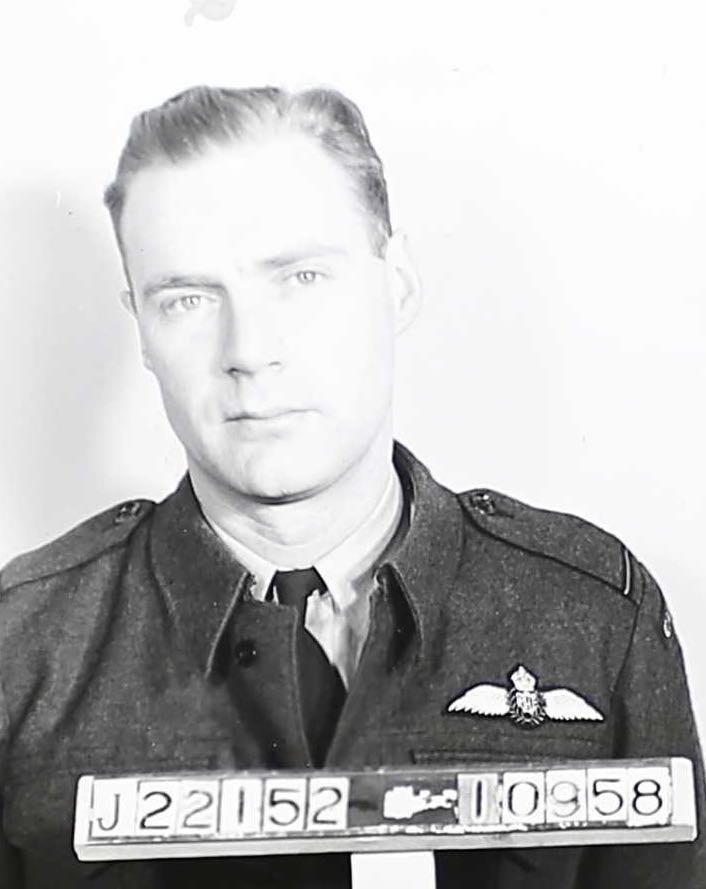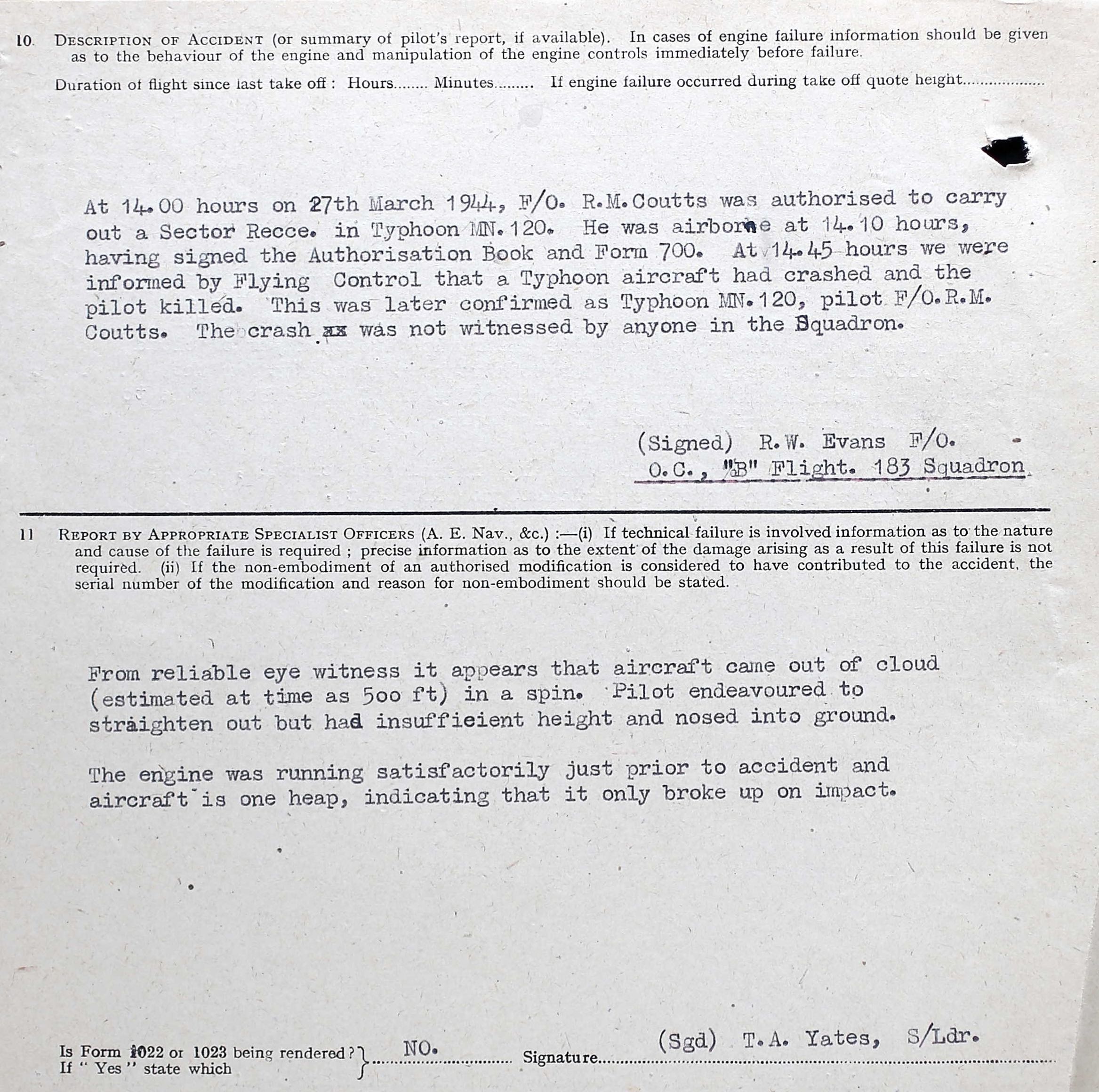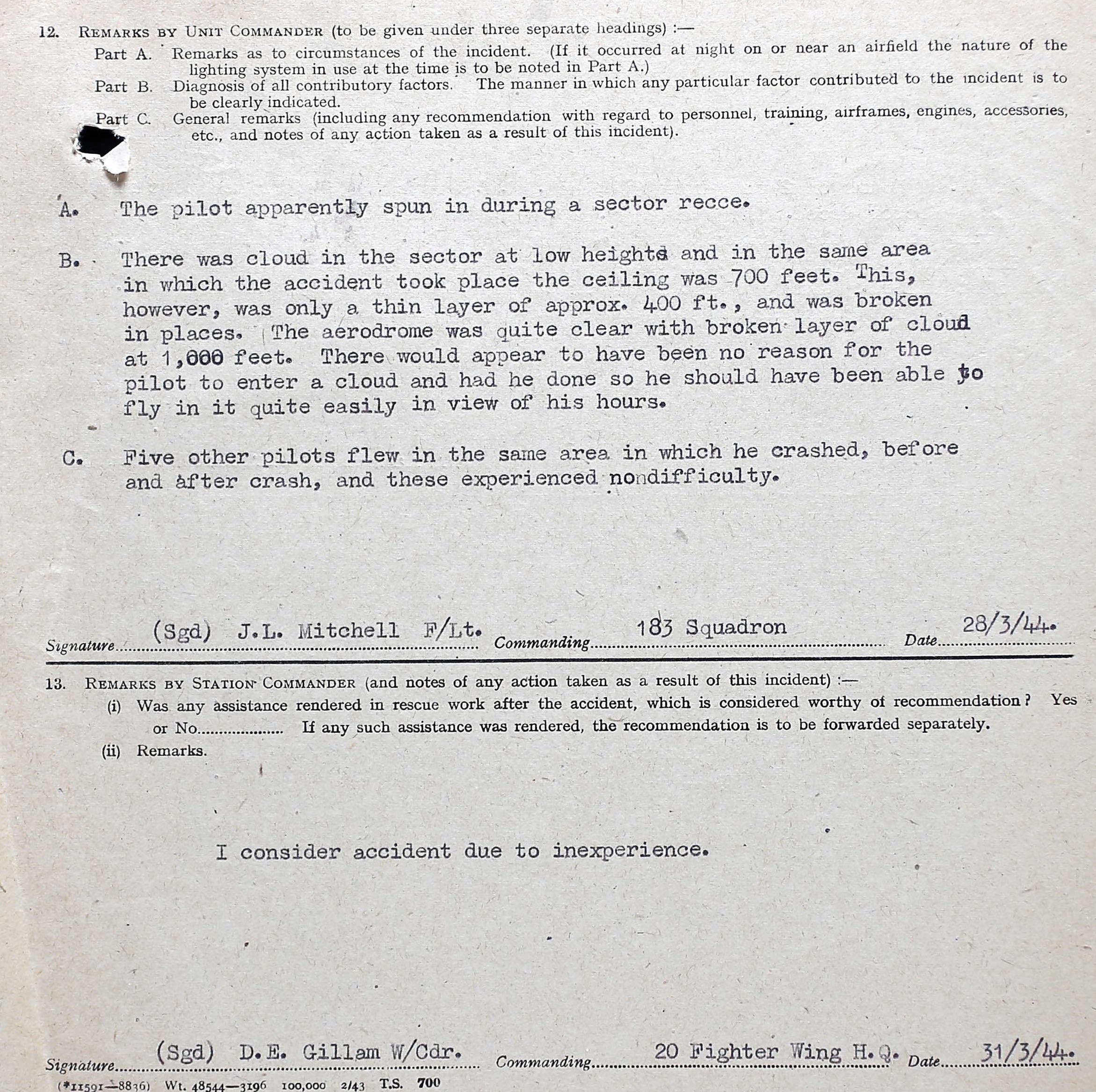 RAF 183 Squadron
Russell Murray Coutts was from Neepawa, Manitoba. He was the son of William Wallace and Lavina Elizabeth Coutts. He had one brother and three sisters. The family was Presbyterian.
He was a store manager and buyer at Fenwicks Ltd., Neepawa, Manitoba. He enjoyed curling and golf.
Coutts enlisted with the RCAF in December 1941. He signed up with the RCAF on September 29. 1941. "Good physique. Appears somewhat older than his stated age. Mature, steady, calm. Highly motivated for pilot. Ground school will be his chief trouble. Otherwise, would be better as observer." At ITS: "Average student. More mature than the average, steady and confident." At SFTS: "Average pupil pilot. Persistent, shows endurance, inclined to act on impulse though with dash. Good academic ability. Should develop with experience. Conduct good." At SFTS: "Conscientious and steady. Hard working student." earned his wings at No. 6 SFTS, Dunnville a year later, on December 30, 1942. He was sent overseas on February 2, 1943.
F/O Coutts was killed on March 27, 1944 at 1440 hours while flying Typhoon 1B MH120. He was on a training flight during the day. He crashed on Joiners Farm, Kent.
Court of Inquiry: "At 1400 hours on 17th March 1944, F/O R. M. Coutts was authorised to carry out a Sector Recce in Typhoon MN 120. He was airborne at 1410 hours, having sighed the Authorization Book and Form 700. At 1445 hours, we were informed by Flying Control that a Typhoon aircraft had crashed and the pilot killed. This was later confirmed as Typhoon MN 120, Pilot F/O Coutts. The crash was not witnessed by anyone in the Squadron." From other eye witnesses, it appeared that the aircraft had come out of the cloud, estimated at about 500 feet in a spin. Coutts endeavoured to straighten out, but had insufficient height and nosed into the ground. The engine had been running satisfactorily just prior to the accident and the aircraft was found in one heap, indicating it only broke up on impact. Conclusions: Consider accident due to lack of experience.
LINKS: