Stanford Ward Minall
November 18, 1918 - July 20, 1962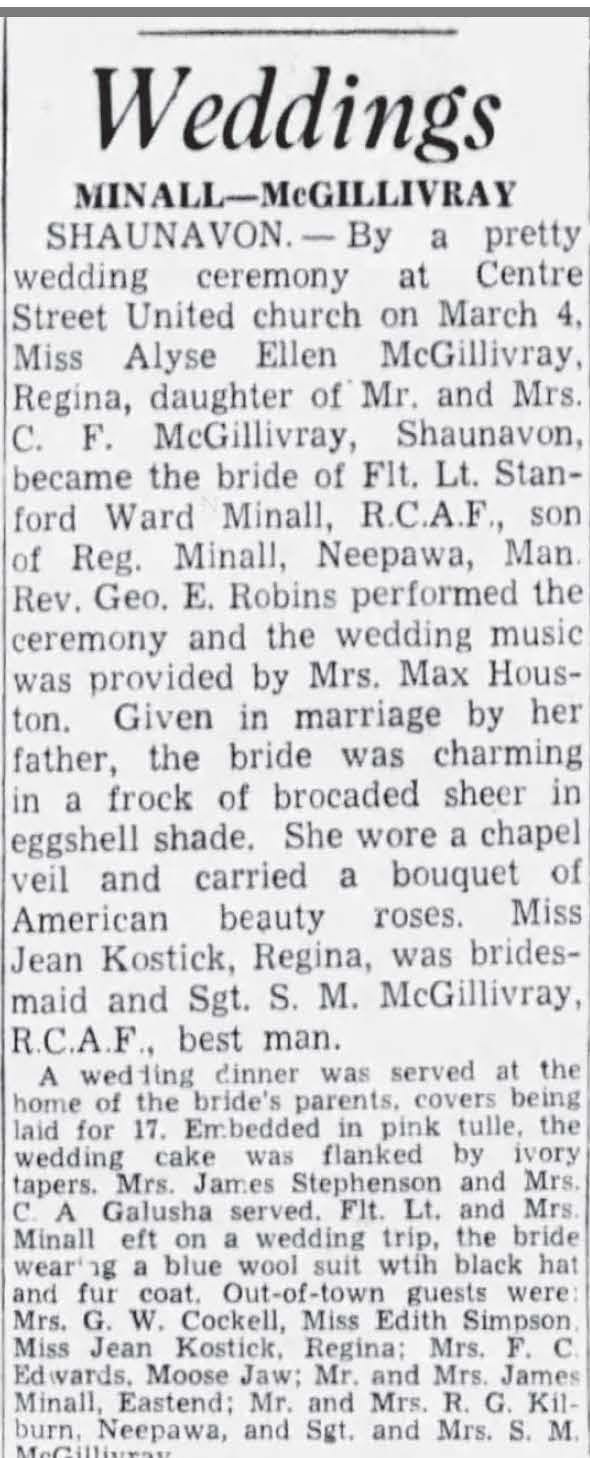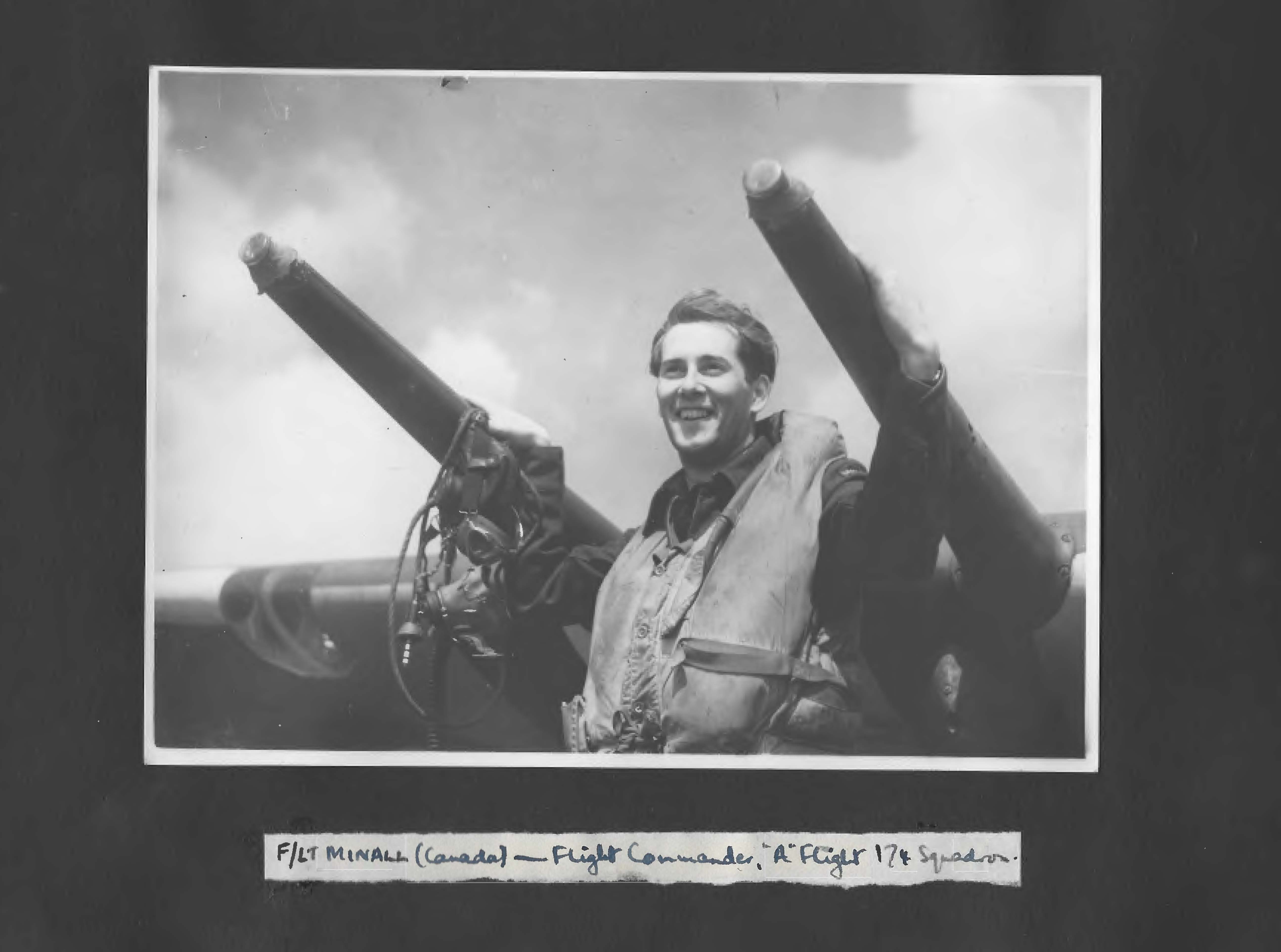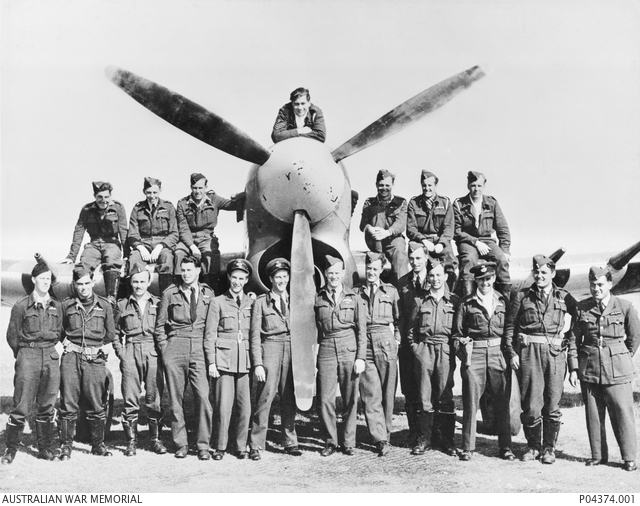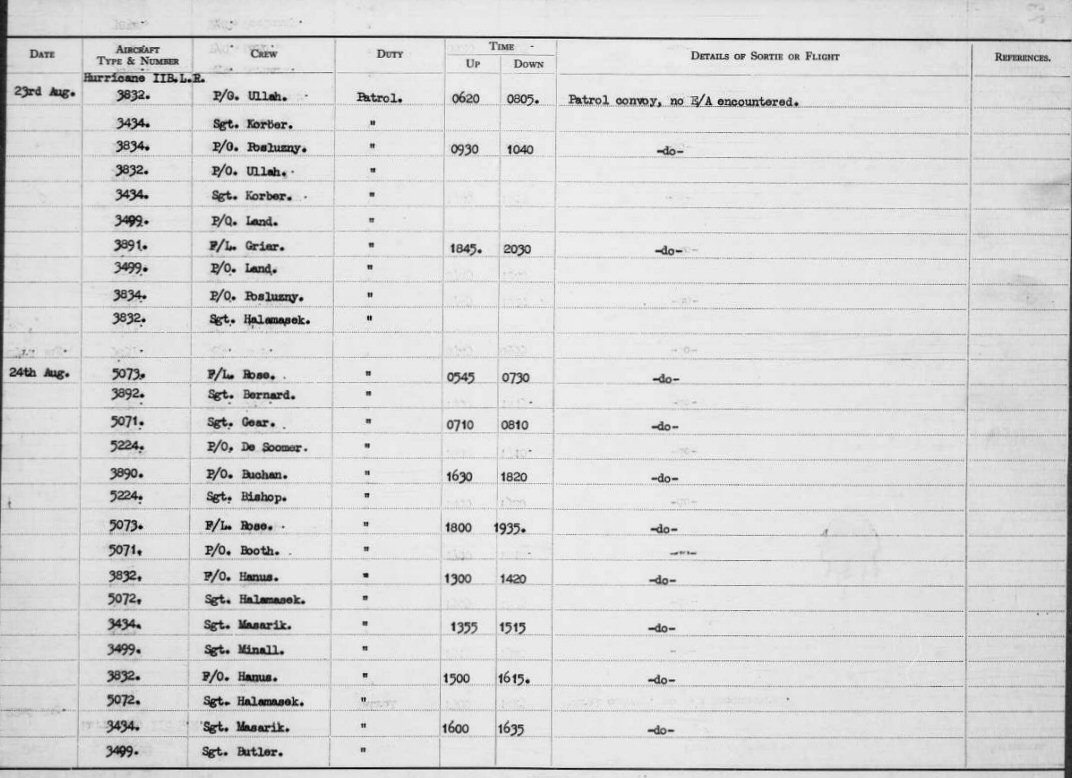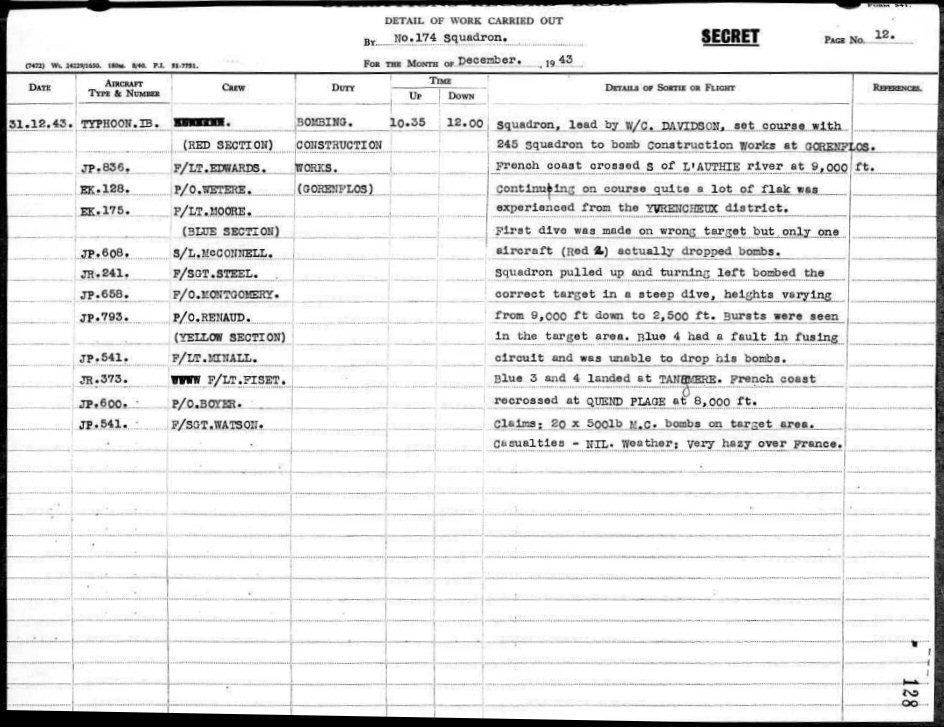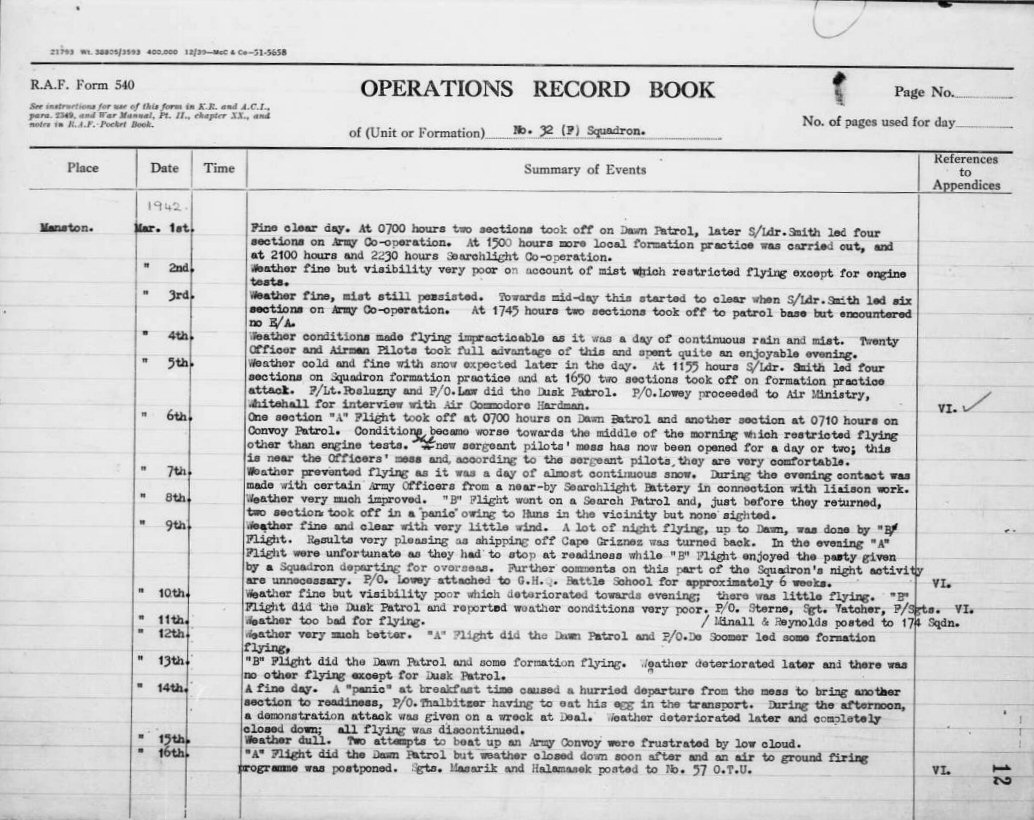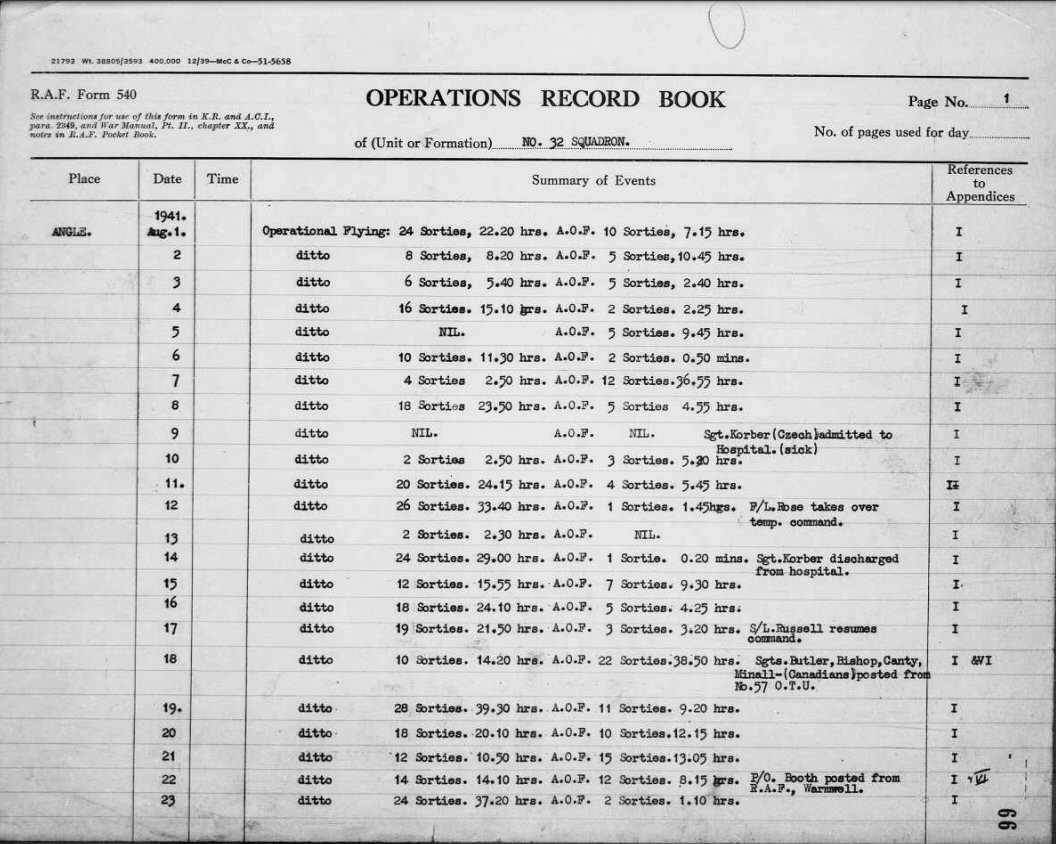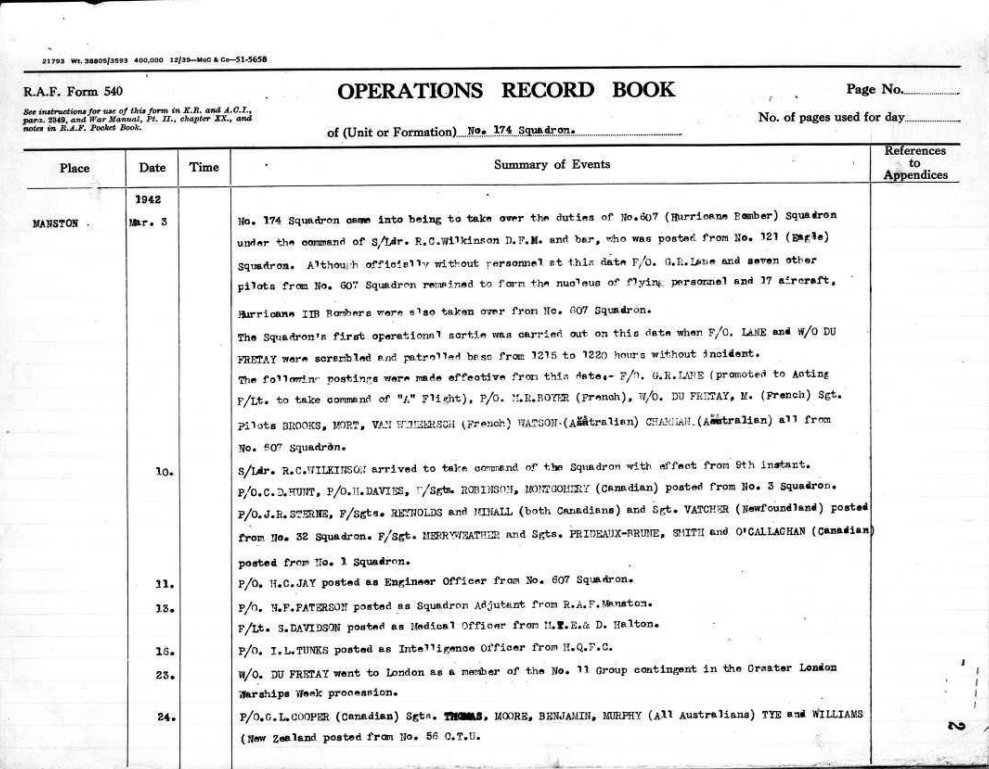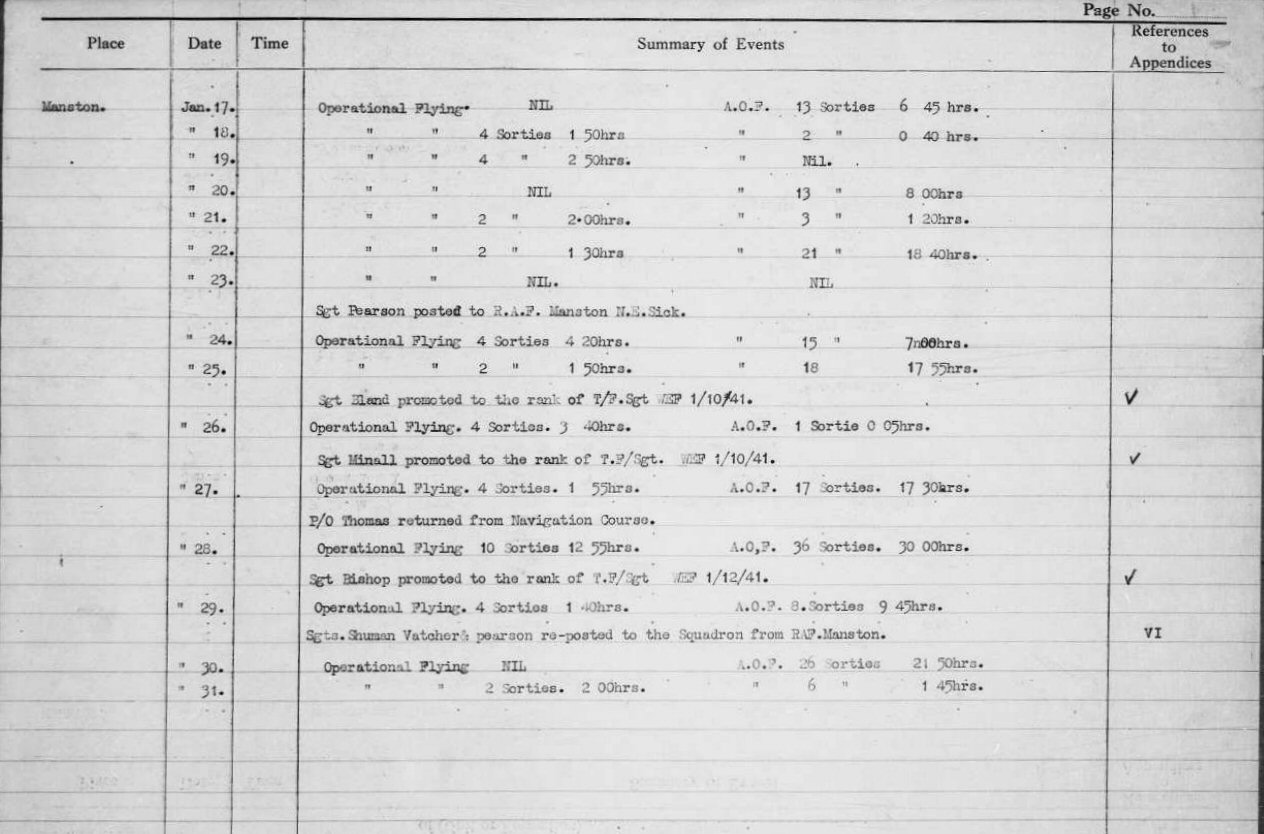 RAF 174 Squadron
Stanford Ward Minall was a pilot with 174 Squadron. Thanks to F/Lt Basil F. Proddow's son, Julian, we have a photo!
Minall was born in Lumsden, Saskatchewan on November 19, 1918. On March 4, 1944, he married Alyse Ellen McGillivray (Jan. 7, 1921 - April 12, 1999) in Shaunavon, Saskatchewan. Minall died on July 20, 1962 and was buried at the River View Cemetery, Rainy River, Ontario, three days later, Lot 11V.
NCO SN R51787 (Sgt & F/Sgt). Commissioned on 28 April 1942 SN J15361 (P/O – F/O – F/L). He was at 57 OTU (RAF) ? 1941 to 18 Aug 1941, 32 Sqn (RAF) 18 Aug 1941 to 10 March 1942, 174 Sqn (RAF) 10 March 1942 to 31 Dec 1943 (last op). He was repatriated to Canada in Jan/Feb 1944. Minall was posted to 2 Flying Instructor School at Pearce, Alberta on 6 June 1944 as a staff instructor.
Group portrait of members of 174 Squadron, RAF. Identified, left to right, back row: Sergeant (Sgt) Brown of England; Flying Officer (FO) Wheeler of England; Flight Sergeant (Flt Sgt) Smith of Australia; Flt Sgt Ernest George Boucher of England (top); FO Cobbett of England; FO Ian Mallett of England; FO Burton of Canada. Front row: 409421 FO Harry Victor Markby of Australia; FO Eric Little of Australia; Pilot Officer (PO) Rowley Boyer of Canada; PO Mitchell of Canada; FO Montgomery of Canada; Flight Lieutenant Stan Minall, Officer Commanding A Flight, of Canada; Squadron Leader McConnell DFC and Bar, Commanding Officer, of Ireland; Flt Lt Grantham, Officer Commanding B Flight, of England, who was killed in action 16/17 August 1944; FO A Black of Malaya; Flt Lt Bridges of British Guyana; FO O'Callaghay of Canada; FO Vatcher of Newfoundland; PO Wetere of New Zealand. No 174 Squadron was the first squadron to re-deploy to France after D Day.