Theos Llewellyn Lewis J6639
September 20, 1916 - June 26, 1945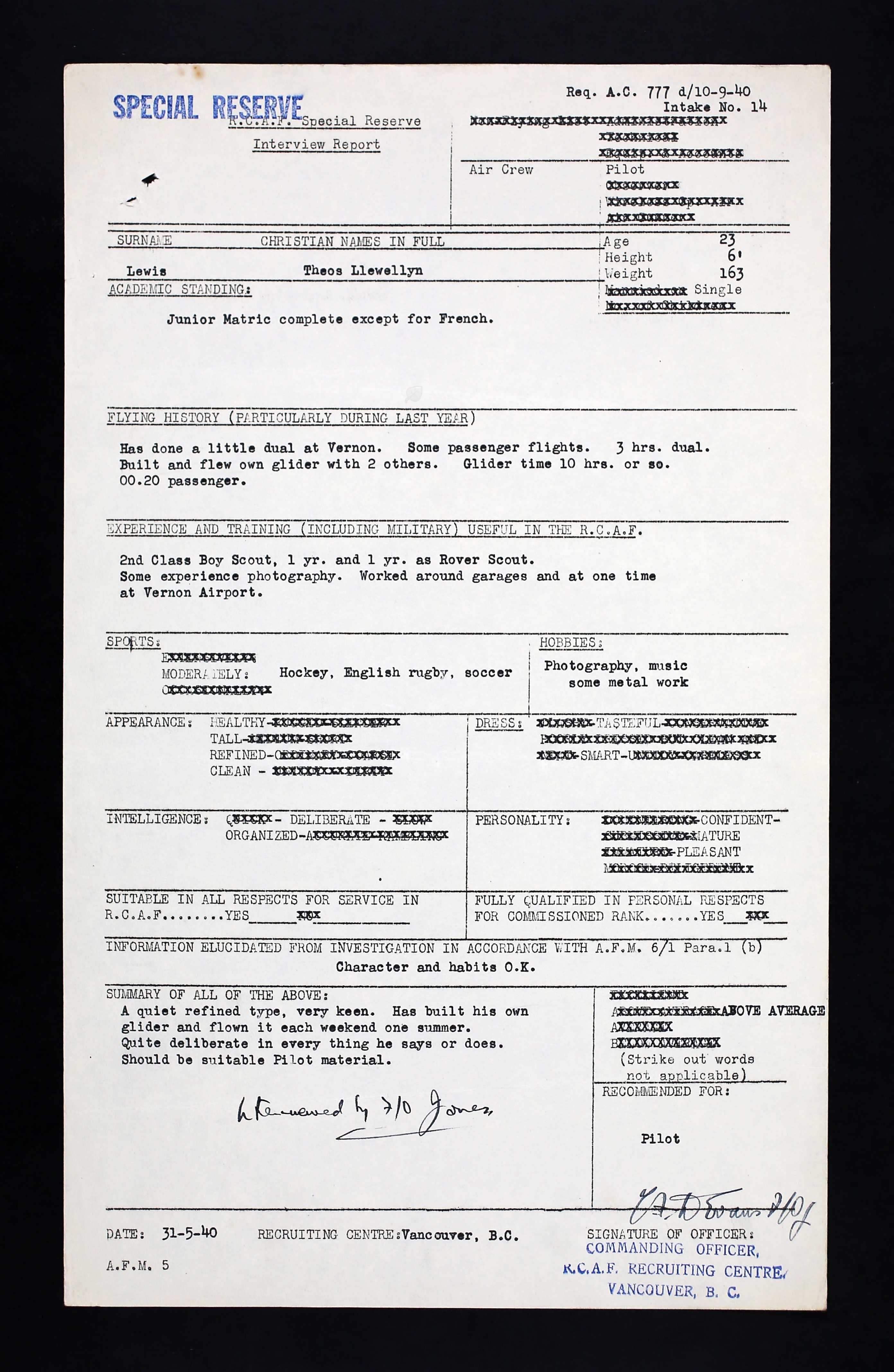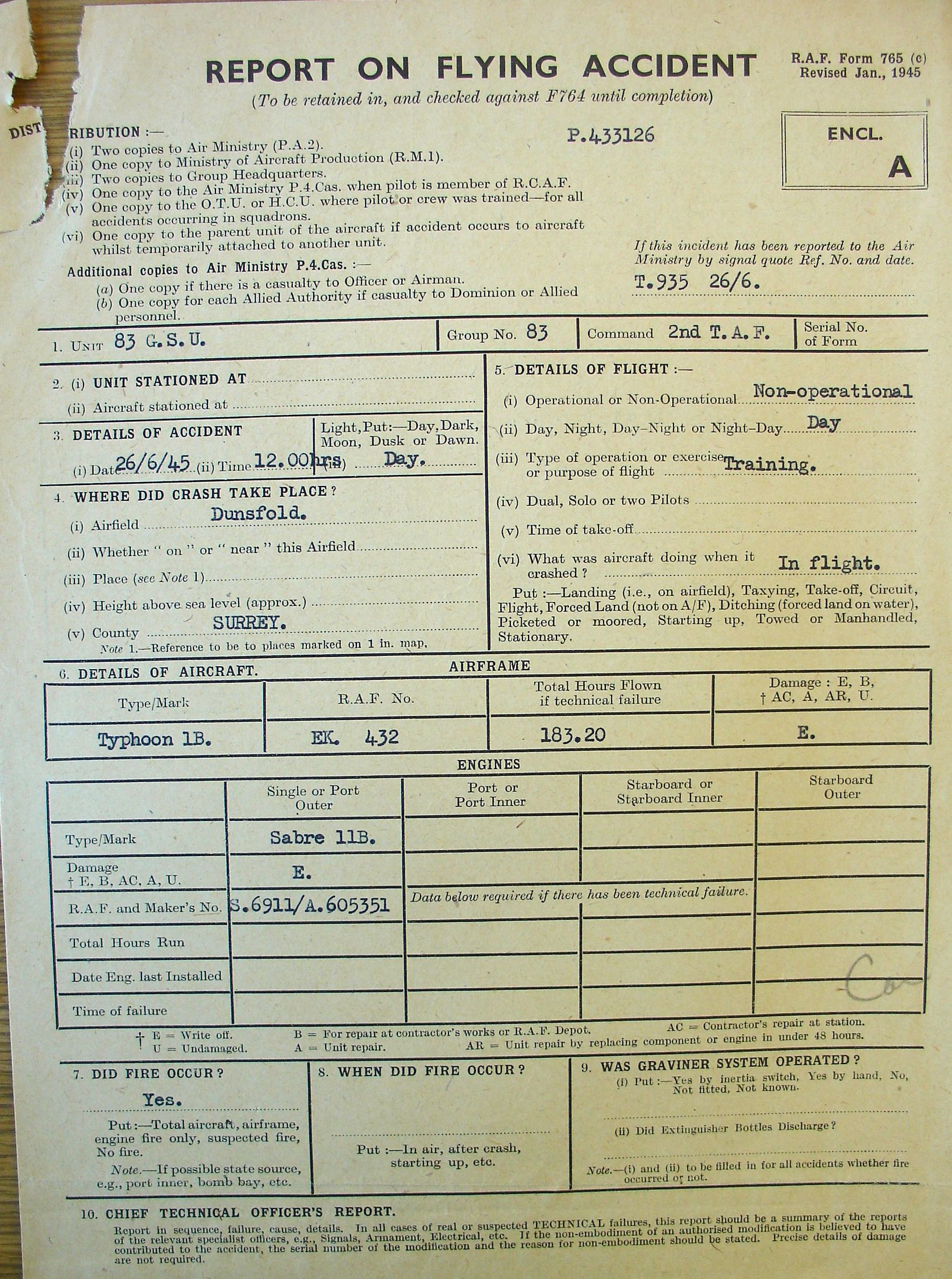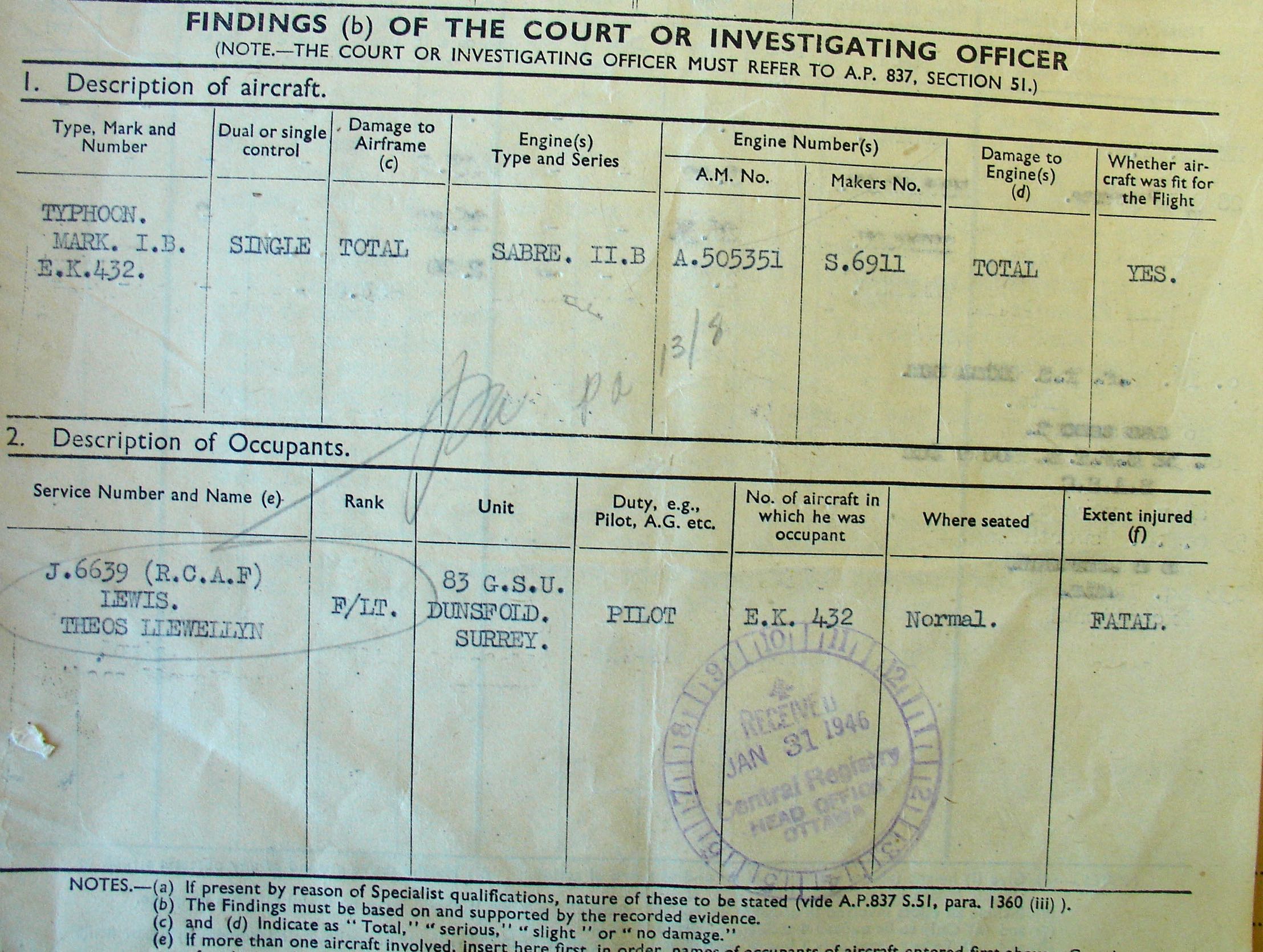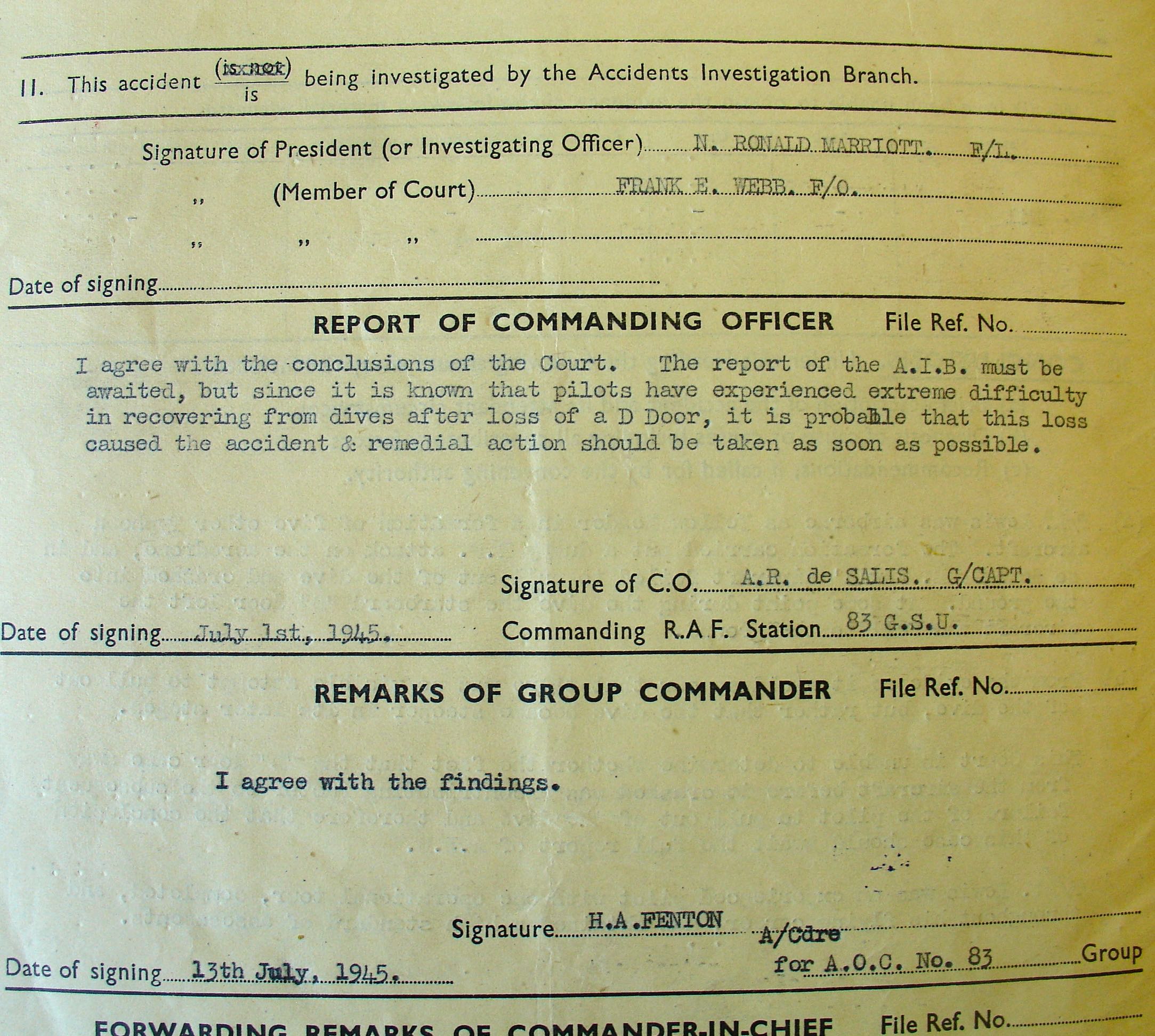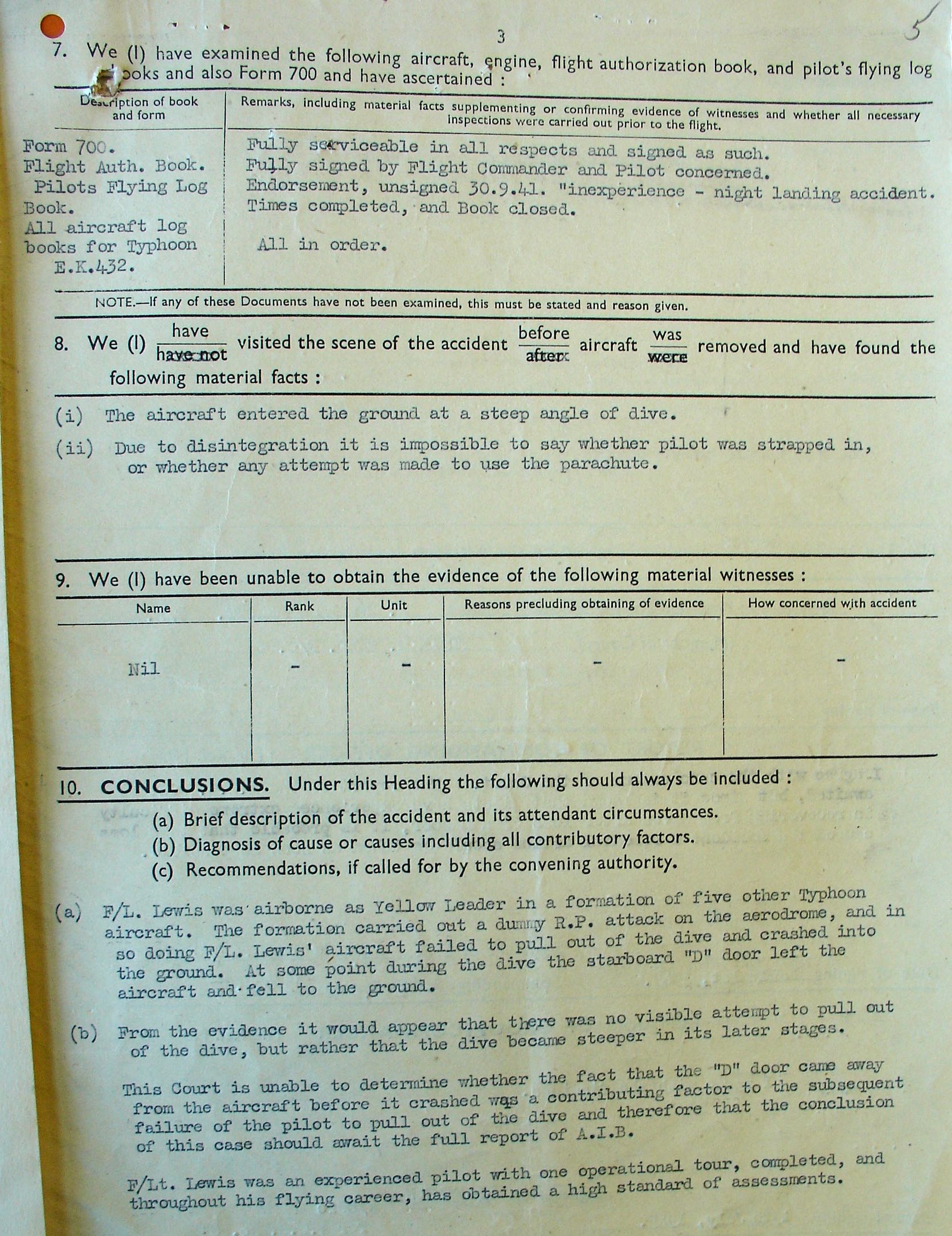 RAF 83 GSU Squadron
Theos Llewellyn Lewis was the son of Thomas Llewellyn (mechanic) and his wife Gertrude Alice (nee Watterson) Lewis, of Kamloops, British Columbia. He had one sister, Bradda Myfanwy Taylor. The family attended the United Church.
Theos had been a telephone repeater (maintenance) man before he enlisted with the RCAF in October 1940 in Vancouver. He intended to work for BC Telephone Co. in Vancouver after the war. At some point prior, he had resided in Princeton, BC. He was assessed as "A quiet refined type, very keen. Has built his own glider and flown it each weekend one summer. Quite deliberate in everything he says or does. Should be suitable Pilot material."
He listed photography, music and woodworking as hobbies, with hockey, football and English rugby as sports he engaged in. He stood 6' tall and weighed 163 pounds. He indicated he smoked 10 cigarettes per day and seldom consumed alcohol.
At No. 2 ITS: January 4 - February 4, 1941: 79 out of 165 in class, with a 79% average. "Excellent type. Built glider and aeroplane. Flew glider but not plane." He sprained his ankle in February 1941.
At No. 16 EFTS: February 21 to April 22, 1941: "High average as pilot. Shows above average air sense. Very good on instruments." In Ground Training: "Above every ability. Conduct good. Good personality."
At No. 32 SFTS, May 4, 1941 - July 15, 1941: "Very satisfactory progress." In Ground Training: "An average pupil. Slight weakness is armament." He was recommended as a Fighter Pilot with above average navigation and formation flying. "A very good and satisfactory pupil. Sound pilot throughout."
In August 1941, he was at the RAF Trainees' Pool. He was at 55 OTU in September of that year, then sent to the Middle East Pool December 29, 1941 where he contracted scabies and was in the hospital for five days.
On January 7, 1942, he was in Calcutta. He suffered with diarrhea and dengue fever shortly after arriving, spending almost two weeks in hospital. He was noted as being with 136 and then 146 Squadron as well during early 1942.
By September 11, 1942 until March 30, 1943, he was with 17 Squadron. He continued in Bombay trough to September 1943. He is noted as being at 151 OTU then 135 Squadron, then to 22 APC. He left India on October 31, 19422 arriving in the UK December 5, 1944.
He returned to Canada. Theos Lewis married Violet May on February 14, 1945 in Vancouver.
Lewis returned to the UK in March 1945 and was assigned to 83 Group by May 1945.
On June 26, 1945, at 1200 hours, Dunsfold, Surrey, F/Lt Lewis was flying Typhoon 1B EK432. He was airborne as Yellow Leader in a formation of five other aircraft. The formation carried out a practice rocket projectile attack on the aerodrome. His aircraft failed to pull out of the dive and crashed to the ground. At some point, the starboard "D" door left the aircraft and fell to the ground. The Court of Inquiry felt that there was no visible attempt to pull out of the dive, but rather that the dive became steeper in its later stages. The Court was unable to determine that the "D" door came away from the aircraft before it crashed. They concluded that the Accident Investigations Branch would have to investigate further. "F/Lt Lewis was an experienced pilot with one operational tour, completed, and throughout his flying career, has obtained a high standard of assessments"
Lewis' widow requested that her husband's clothing and equipment be donated to the Officers Kit Replacement Bureau, London, England. She remarried by April 1950 becoming Mrs. Cunliffe.
LINKS: