William Bruce Richardson J42830
November 10, 1921 - September 6, 1944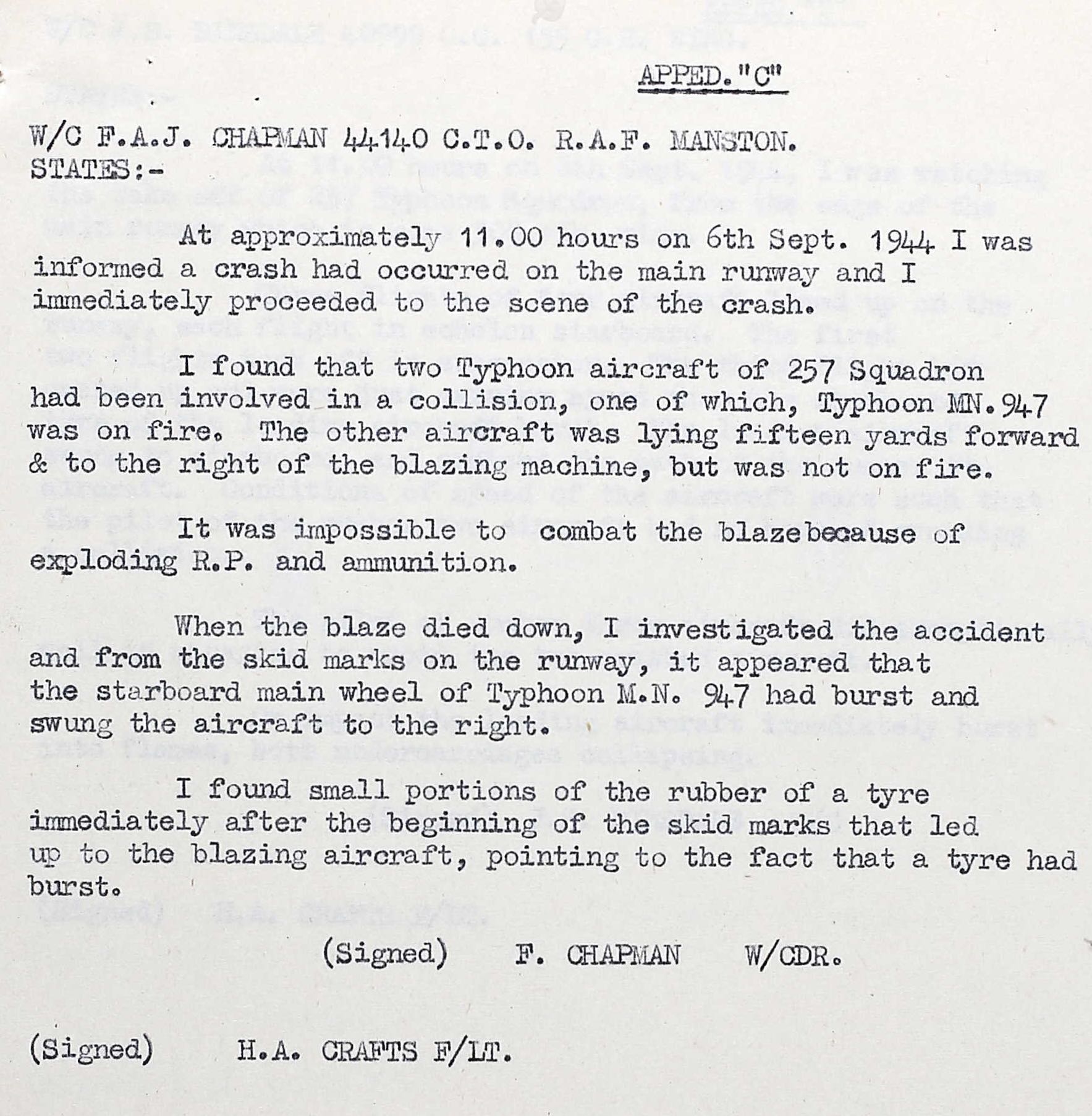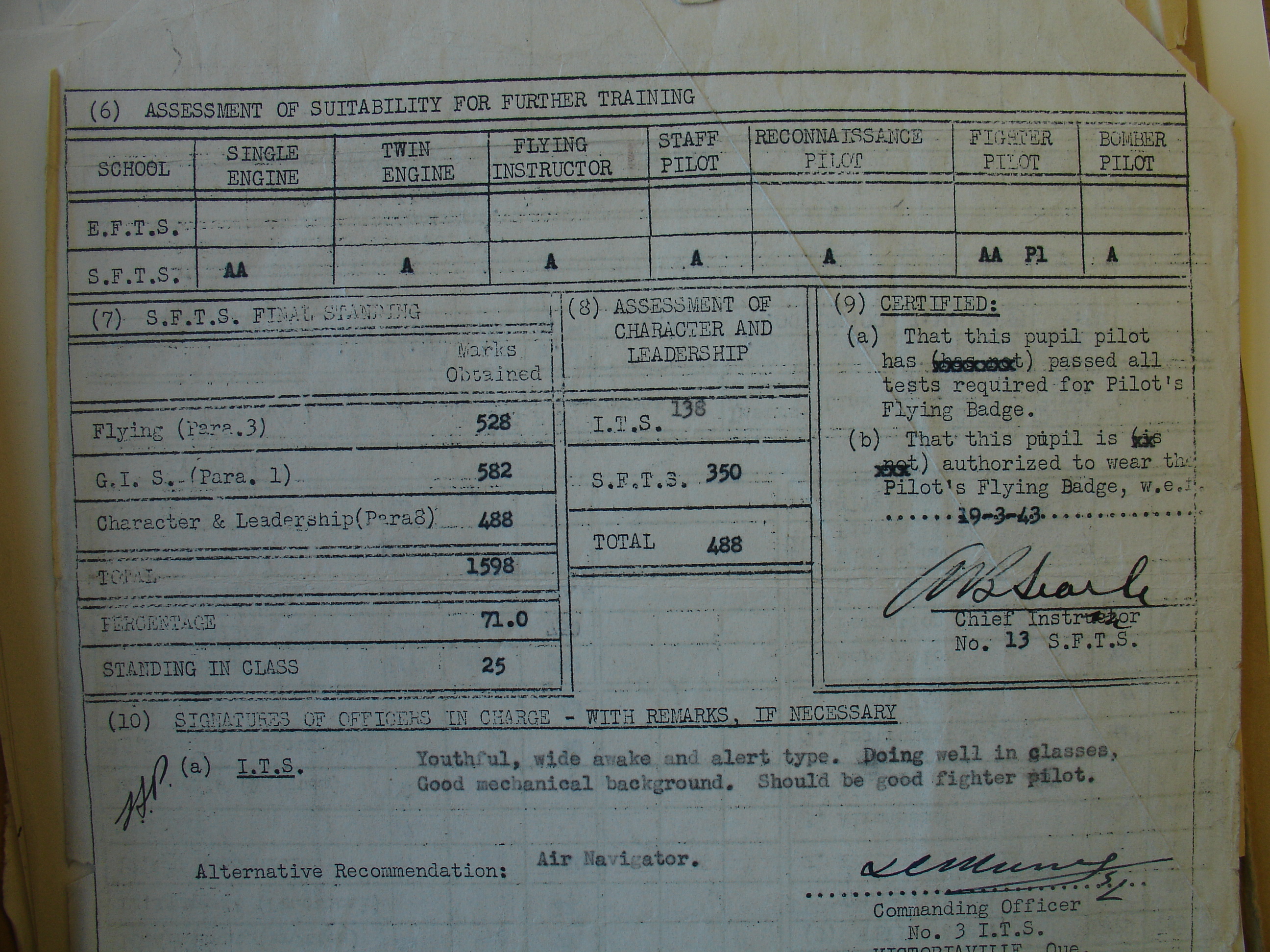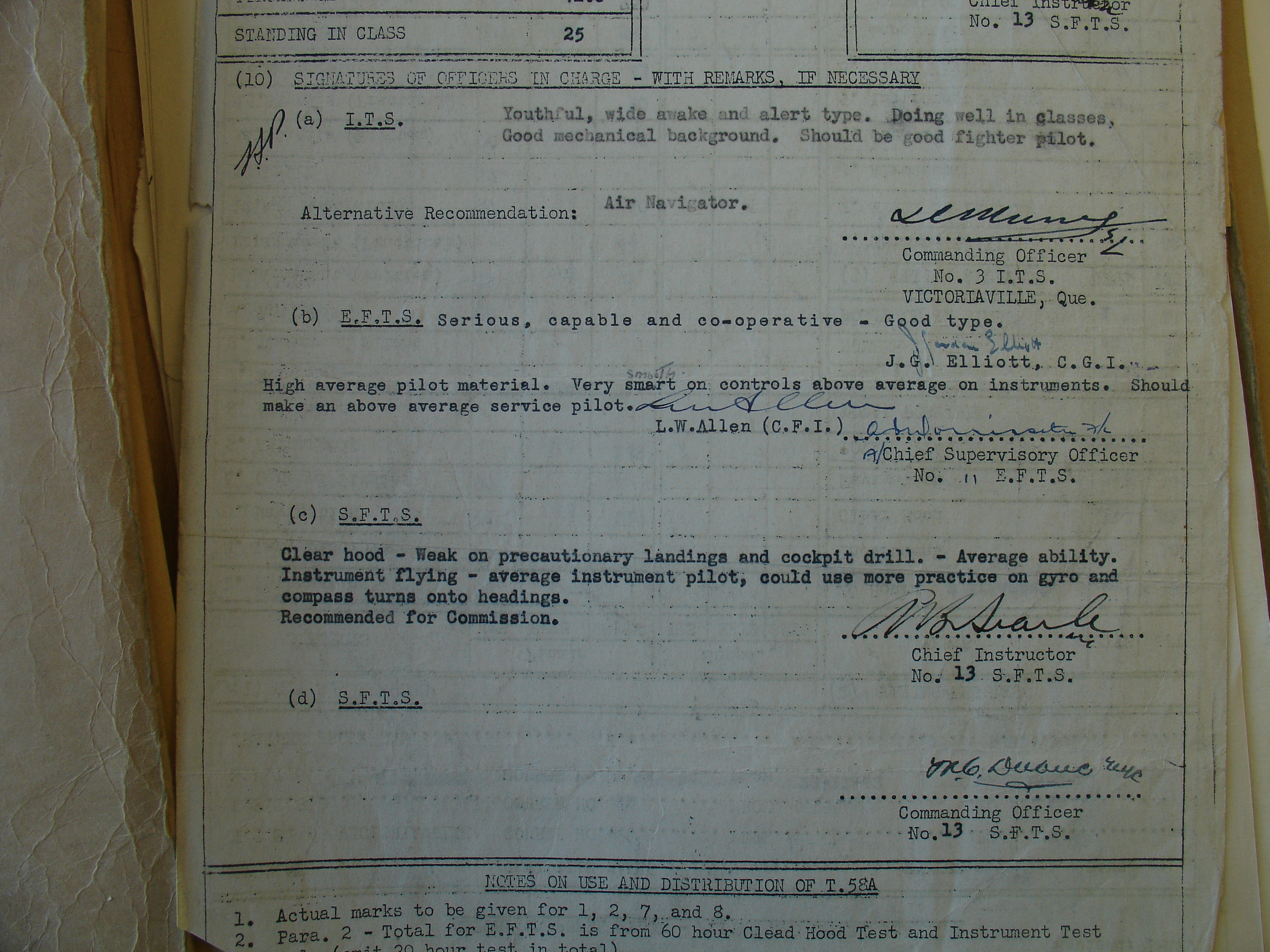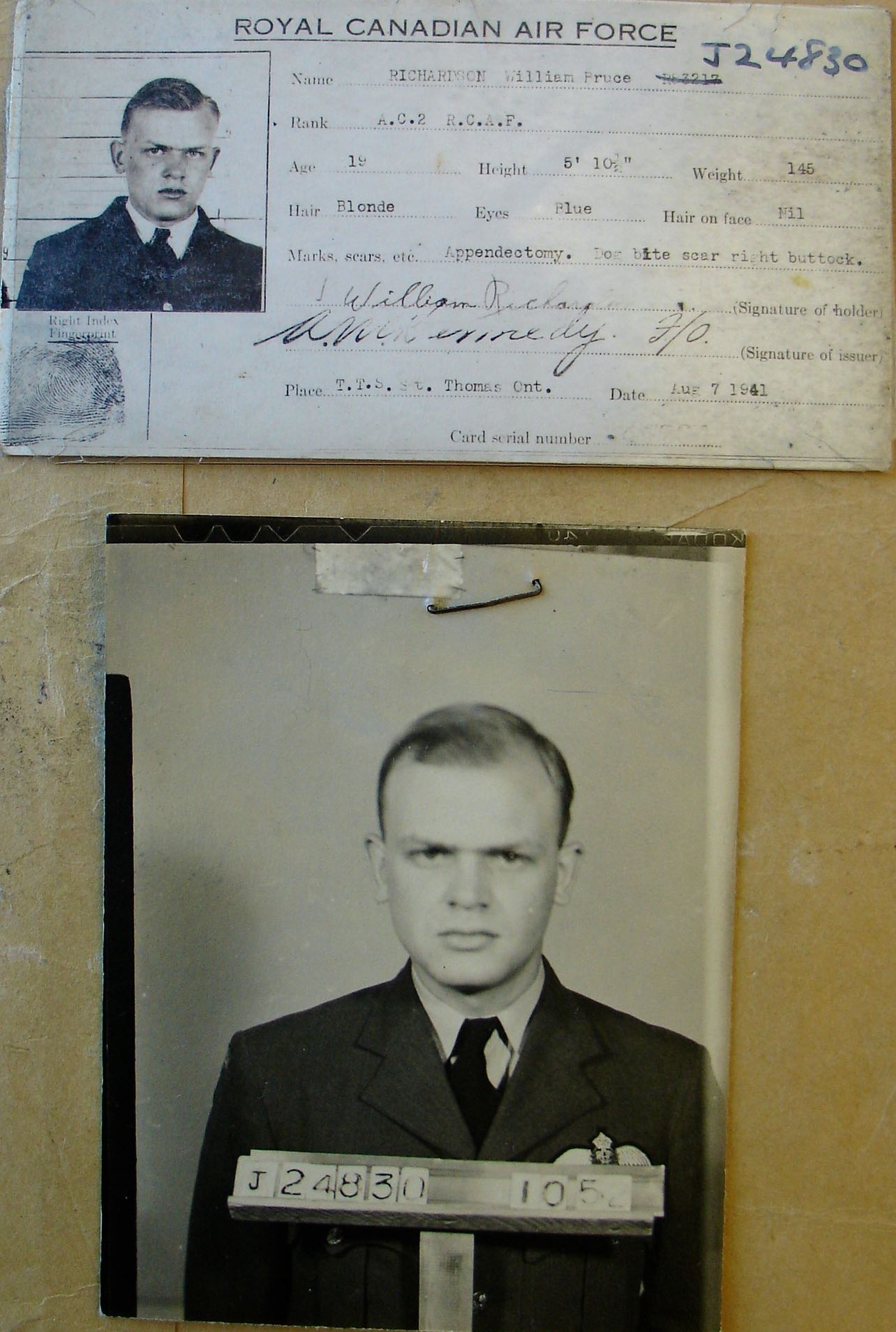 RAF 257 Squadron
William Bruce Richardson was the youngest child of Gordon Stewart Richardson (automobile dealer) and his wife Jean Pearl Clark (nee Stevenson) Richardson of Tilbury, Ontario. He had one sister, Jean Clark Richardson, 27, and one brother, Stephen Stewart Richardson, 35.
He had been a student as well as a mechanic when he enlisted with the RCAF. He worked for his father at G. S. Richardson & Son, Tilbury. He liked hockey (captain of team), softball, and baseball. He also was a lifeguard. He said he wanted to take more courses in the medical field, as he had started a pre-med course at Assumption College in Windsor, Ontario.
He was assessed in Moncton, NB: "Sturdy, self reliant lad, good airman in appearance. Should make good aircrew. Would display initiative and leadership." He wanted to be remustered from Aero Engine Mechanic to become a fighter pilot. "Quite mature."
At ITS, Victoriaville, May to August 1942: "Youthful, wide awake and alert type. Doing ell in classes. Good mechanical background. Should be good fighter pilot."
At No. 11 EFTS, August to October 1942: "Serious, capable and co-operative. Good type. High average pilot material. Very smart on controls, above average on instruments. SHould make an above average service pilot."
At No. 13 SFTS, October 1942 to April 2, 1943: "Clear hood; weak on precautionary landings and cockpit drill. Average ability. Instrument flying. Average instrument pilot, could use more practice on gyro and compass turns onto headings. Recommended for commission."
He was awarded his Wings on March 19, 1943.
He went to No. 1 OTU Saguenay in April, then to Bagotville in June 1943, he was sent overseas in June 1943, arriving at the RAF Trainees' Pool on June 22, 1943. He was at 55 OTU in September 1943 and assigned to 257 Squadron in February 1944.
On September 6, 1944, flying Typhoon MN947, he collided with another aircraft at Maston, Kent, England. His Typhoon burst a tire upon take-off and then collided with a parked Typhoon and burned. It was difficult to combat the fire due to the exploding rockets and ammunition. Richardson was identified by his identity discs, as his body was very badly burned. The Squadron was in the process of returning to join their Unit in France when this accident occurred. The pilot of Typhoon JR219, F/O F. H. Broad, was uninjured.
A court of inquiry was struck to investigate, with three witnesses being called. "A section of four aircraft, taking off in echelon starboard. The starboard tyre of the leading aircraft burst, causing a violent swing to the right, No. 2 aircraft crashing into the leading aircraft...due to circumstances of speed (the aircraft nearly had flying speed), the inability of the pilot of the No. 2 aircraft to avoid a collision...no blame can be attached to any person involved." The remarks from A/C T. M. M. Evoy: "Another life lost and two more Typhoons wrecked by tyre failure during take off. This type of accident is far too common and the most urgent action is required to provide tyres that will stand up to the job." A careful check was done on the tyres and Groups were instructed to change tyre type IEE/21 as soon as possible. 48 main wheel tyres were changed and 15 tail wheel tyres also were changed.
Mr. Richardson received a letter explaining some of the details of his son's crash and death. "Your son was one of the most cheerful members of the squadron and extremely popular with us all. His death was a great shock to everyone here. There is very little to tell you of the nature of the crash; it was all over very quickly. Ricky, as he was affectionately known to us, was killed instantly whilst taking off on an operational mission."
Richardson's funeral occurred on September 11th, at 2:30 pm at the Brookwood Cemetery, Woking, Surrey, England.
LINKS: