Ivan James Vincent Wallace J29904
April 23, 1920 - January 23, 1945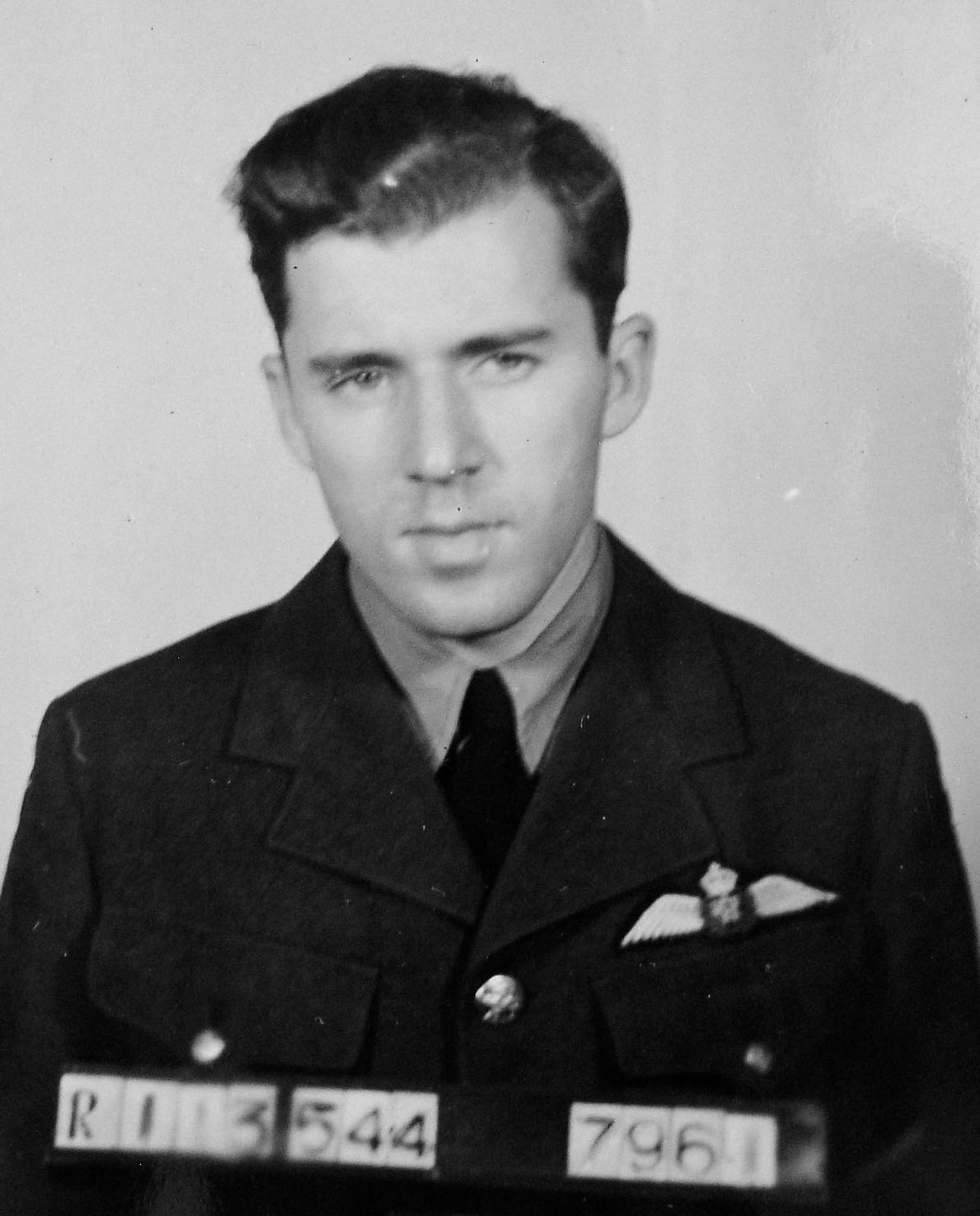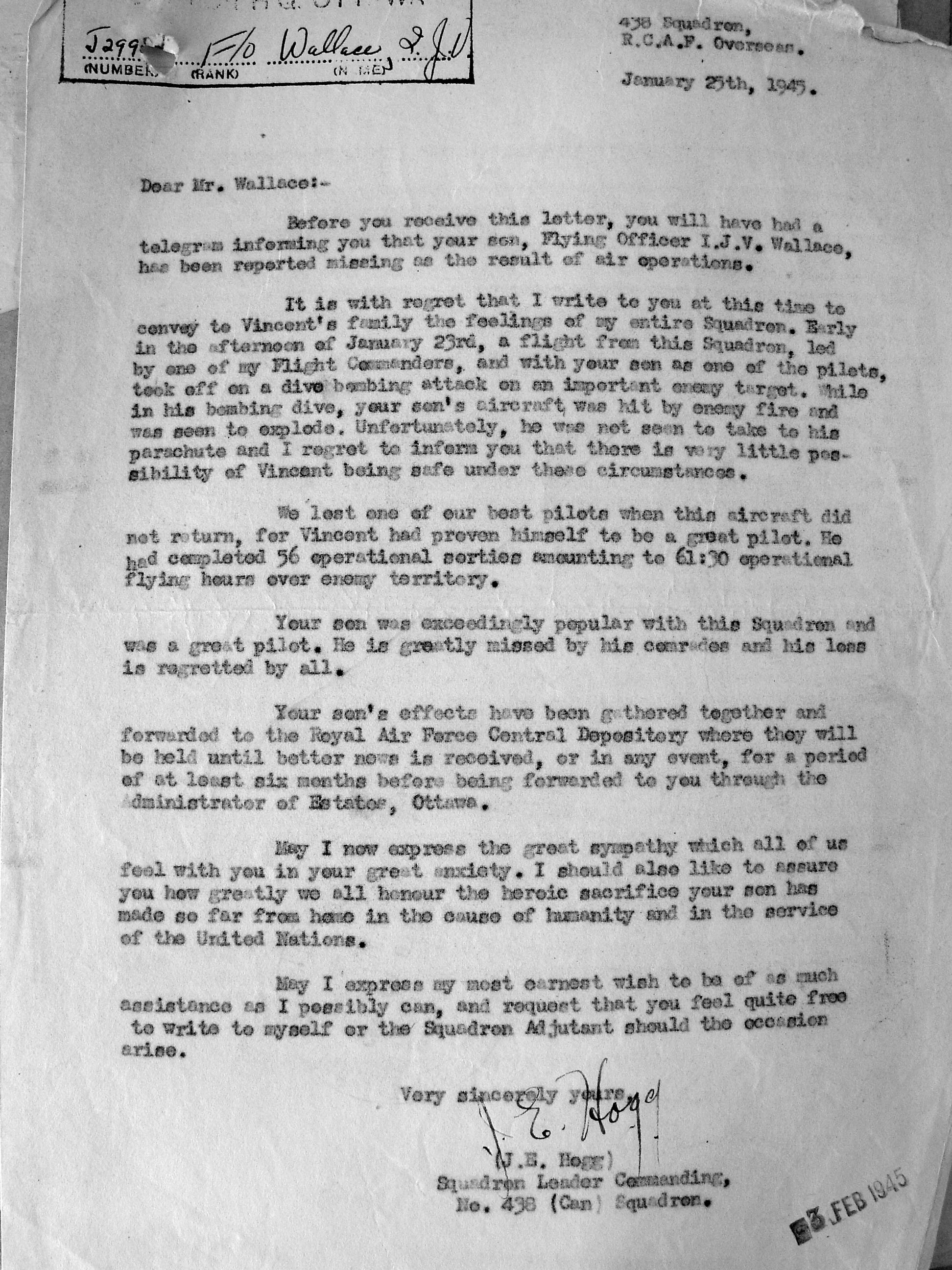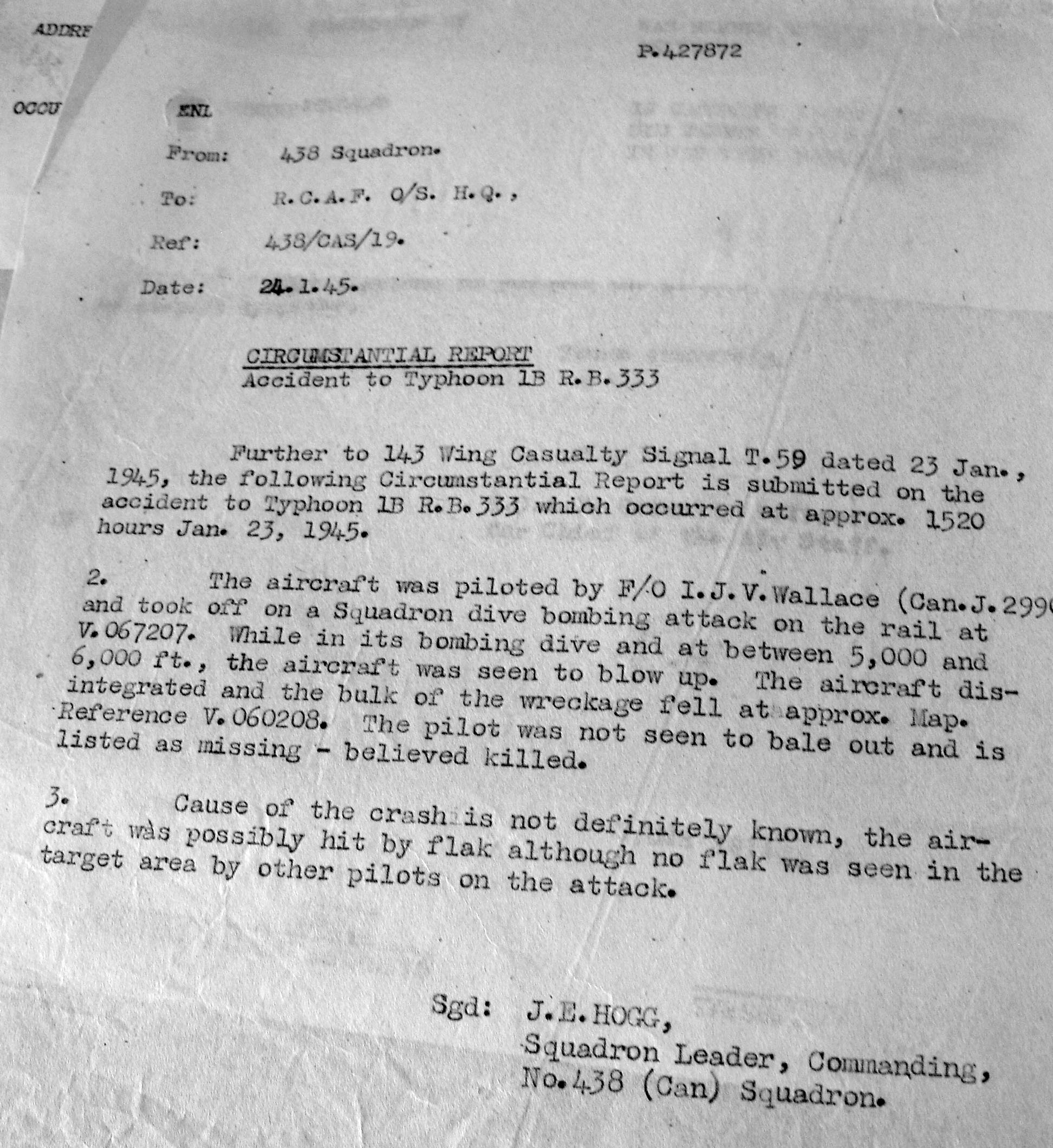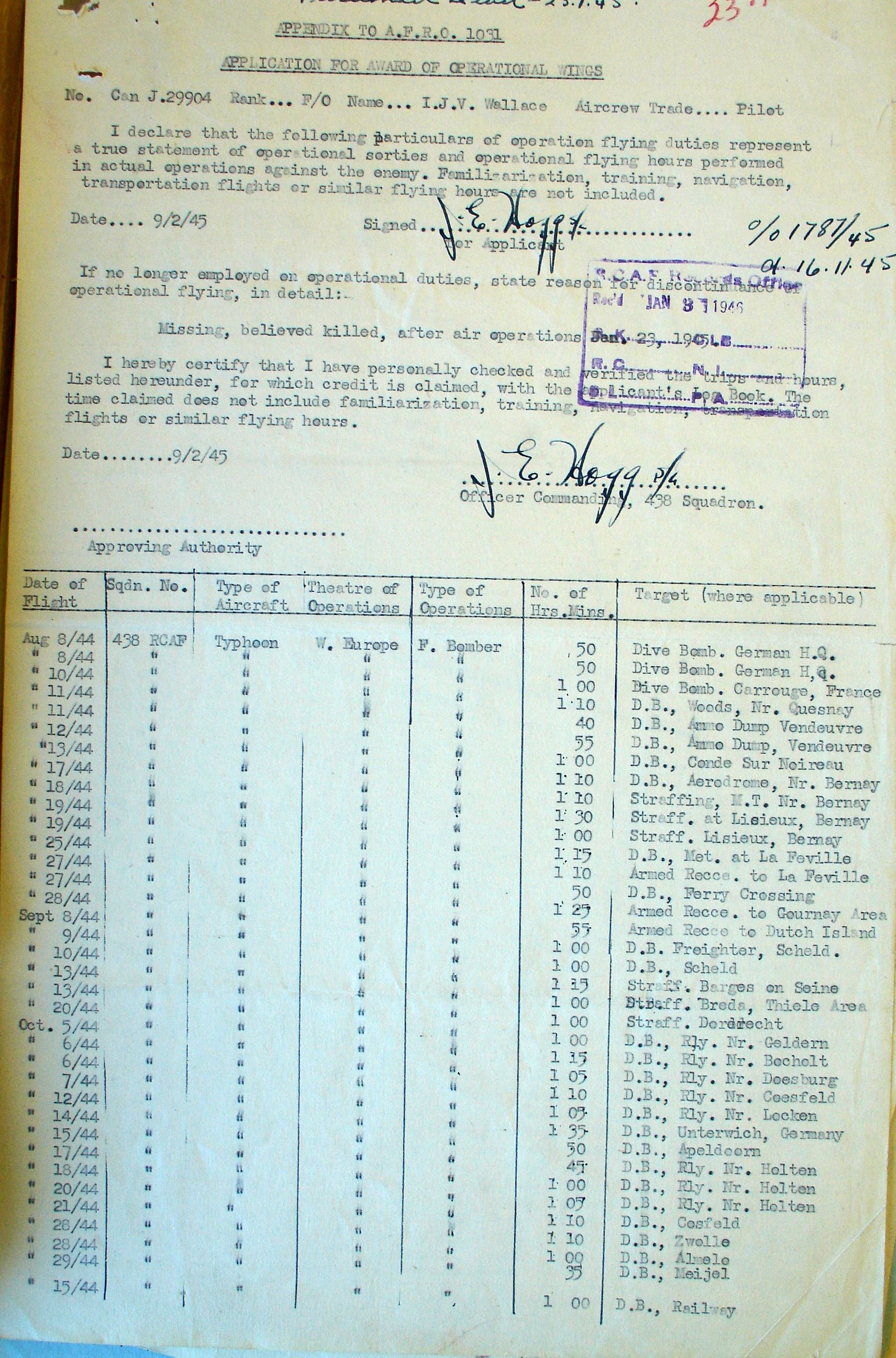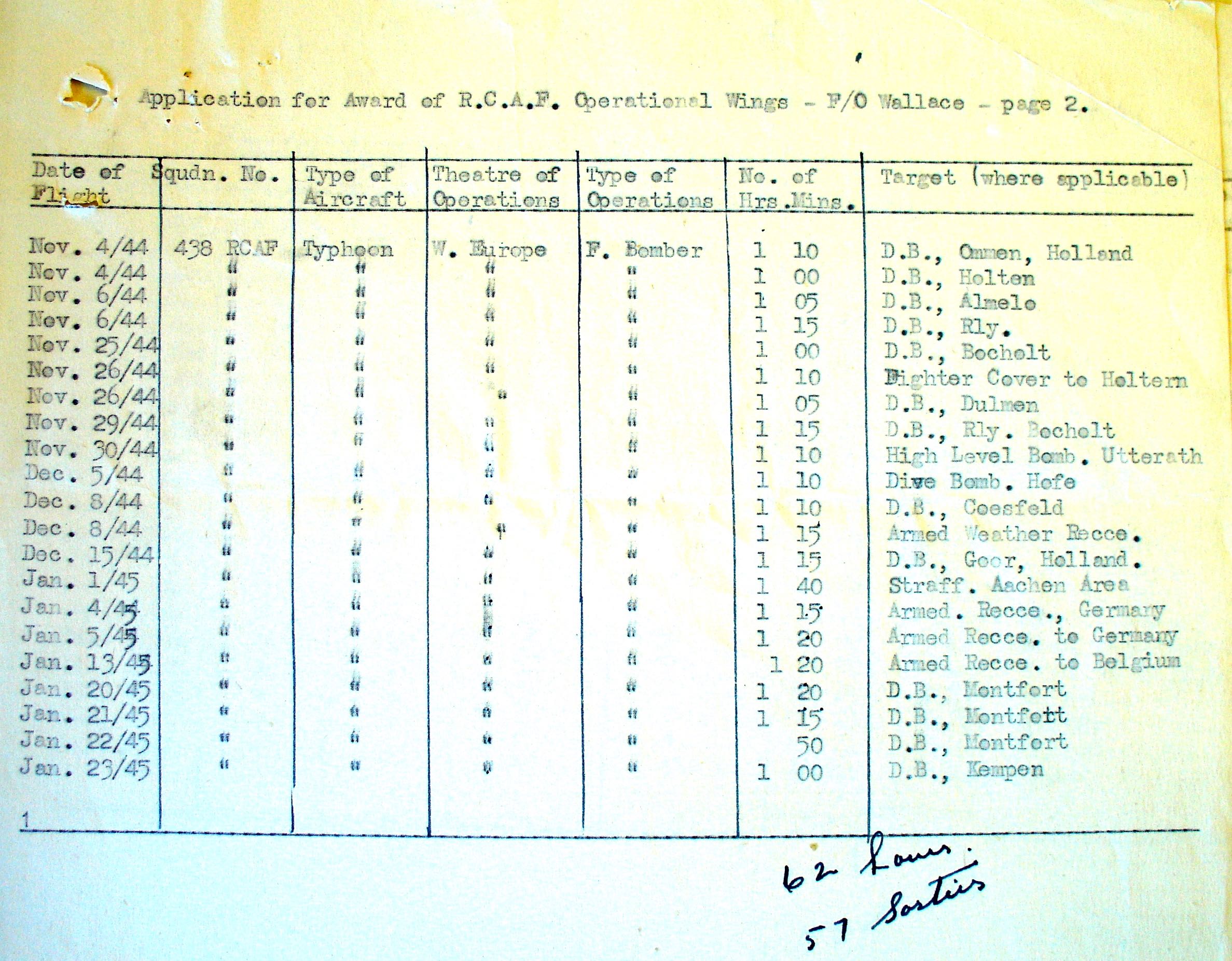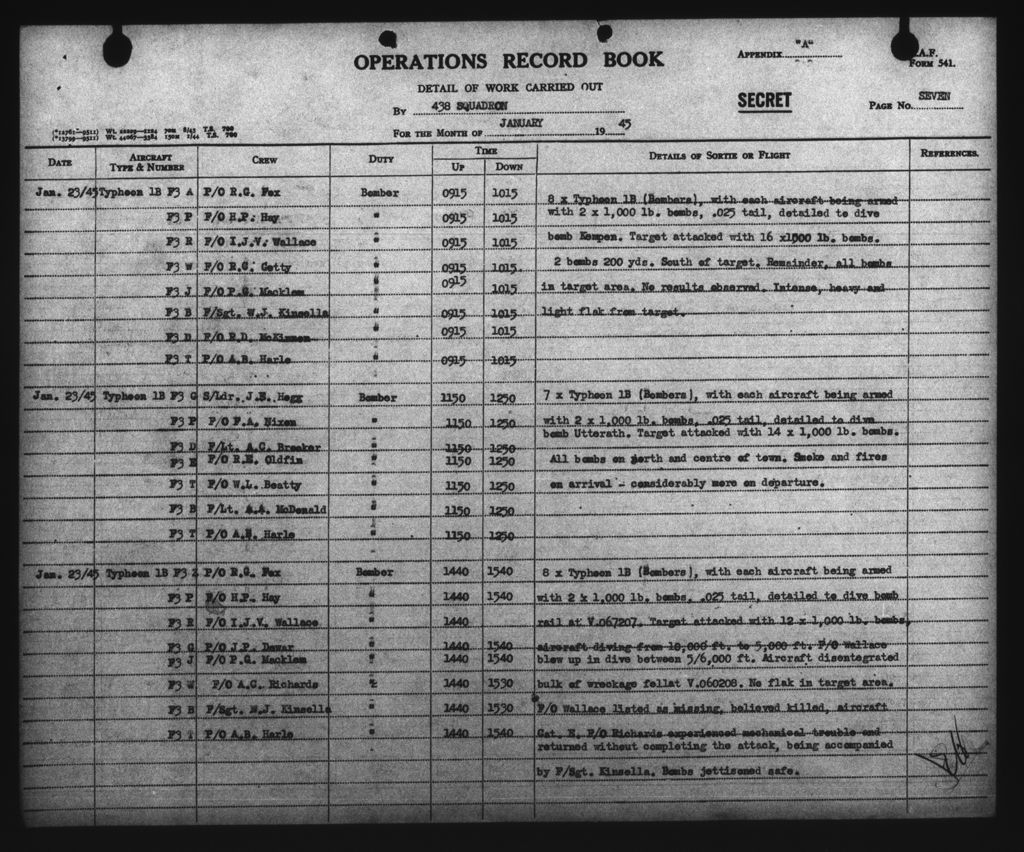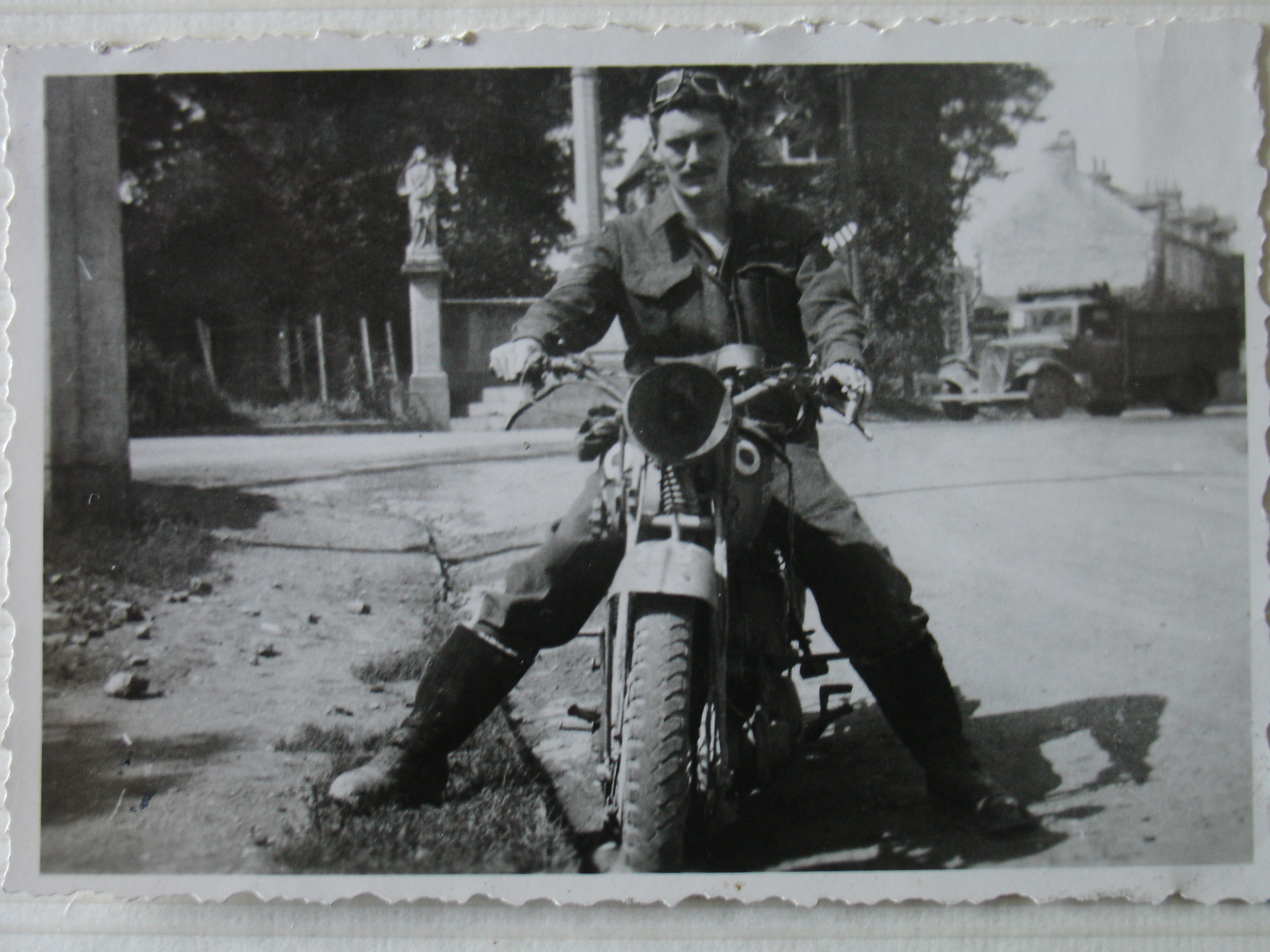 438 Squadron
I. J. Vincent Wallace was the son of William Vincent and Elizabeth Jane Wallace of Edmunston, NB. He had one sister and two brothers. He was a student. After the war, he wanted to take accounting or take 'some other promising trade', but admitted he did not have any definite idea of what he might want to do. More information about his training can be found in the links below.
Between January 4, 1944 and April 18, 1944, Wallace was at No. 57 OTU. He was on Course 59. "An average pilot who has been OK on the course, and has no particular flying faults, but could show a little more keenness; this will probably come on joining a squadron." His marksmanship and low level bombing were rated below average.
On November 4, 1944: Annual Report, R.211: Score 66. "A good average, capable pilot with excellent leadership qualities. A definited asset to the Squadron."
On January 23, 1945, Wallace lost his life. Approximately twenty miles south of Wolle, Holland, 1520 hours, dive bombing rails at one quarter mile east of Zwolle. At between 5,000 and 6,000 feet, the aircraft blew up in dive. The aircraft disintegrated and the bulk of the wreckage fell approximately 1/4 mile east of Zwolle, Holland. Cause of the crash was not determined, but it was possibly hit by flak, although no flak was seen in the target area by other pilots on the attack. An extract from German totenliste No. 264 confirms Wallace's death on the 23, January 1945 and states that he was buried on the 26th of January 1945 in the Parish Cemetery, Hellendorn, Grave 17.
S/L J.E. Hogg wrote a letter to Mr. Wallace about the crash. "January 25, 1945: It is with regret that I write to you at this time to convey to Vincent's family the feelings of my entire Squadron. Early in the afternoon of January 23, a flight from this Squadron, leg by one of my Flight Commanders, and with your son as one of the pilots, took off on a dive bombing attack on an important enemy target. [Typhoon RB33] While in his bombing dive, your son's aircraft was hit by enemy fire and was seen to explode. Unfortunately, he was not seen to take to his parachute and I regret to inform you that there is very little possiblity of Vincent being safe under these circumstances. We lost one of our best pilots when this aircraft did not return, for Vincent had proven himself to be a great pilot. He had completed 56 operational sorties amounting to 61:30 operational flying hours over enemy territory. Your son was exceedingly popular with this Squadron and was a great pilot."
February 1945: Scores: 7s and one 6. "A very keen and competent pilot who had completed many sorties against the enemy. He was especially well regarded by the other members of the Squadron." F/L R. E. Spooner.
Robert Fox commented on Wallace in his logbook, calling him 'Hank.'
LINKS: